---
The term red dot covers an array of sights at various price points. It can be a bit overwhelming when trying to decide which one is best for you. We called in a heavy hitter in the CQB (Close Quarters Battle) training world to share some insight on how to choose your next red dot.
If we jumped in a time machine and traveled back to 2005, you would see a large number of ARs being sold, but what you wouldn't see is a lot of red dot sights on top of them. Red dots were viewed as a luxury item; something only elite operators or guys with too much money would run. But fast forward to now, and you would be hard-pressed to find someone shooting an AR without one. The "luxury" label has been dropped and replaced by many as a "necessity". But with necessity, comes variety.
A quick Google search of "cheap red dot" returns results as low as $20. Conversely, on the high end, you can spend up to $1,000 on something that doesn't look all that different. So what are the differences? What features should you look for when choosing a red dot sight?
Garett Schwindel served in the elite 2nd Ranger Battalion, 75th Ranger Regiment and has 14 deployments under his belt. While serving, he also acted as a U.S. State Department Lead Firearms Instructor. This means he didn't just use the gear, he instructed thousands upon thousands of US military members, private contractors, and foreign military and police on how to use red dot sights, as well. Here's what Garett looks for in a quality red dot.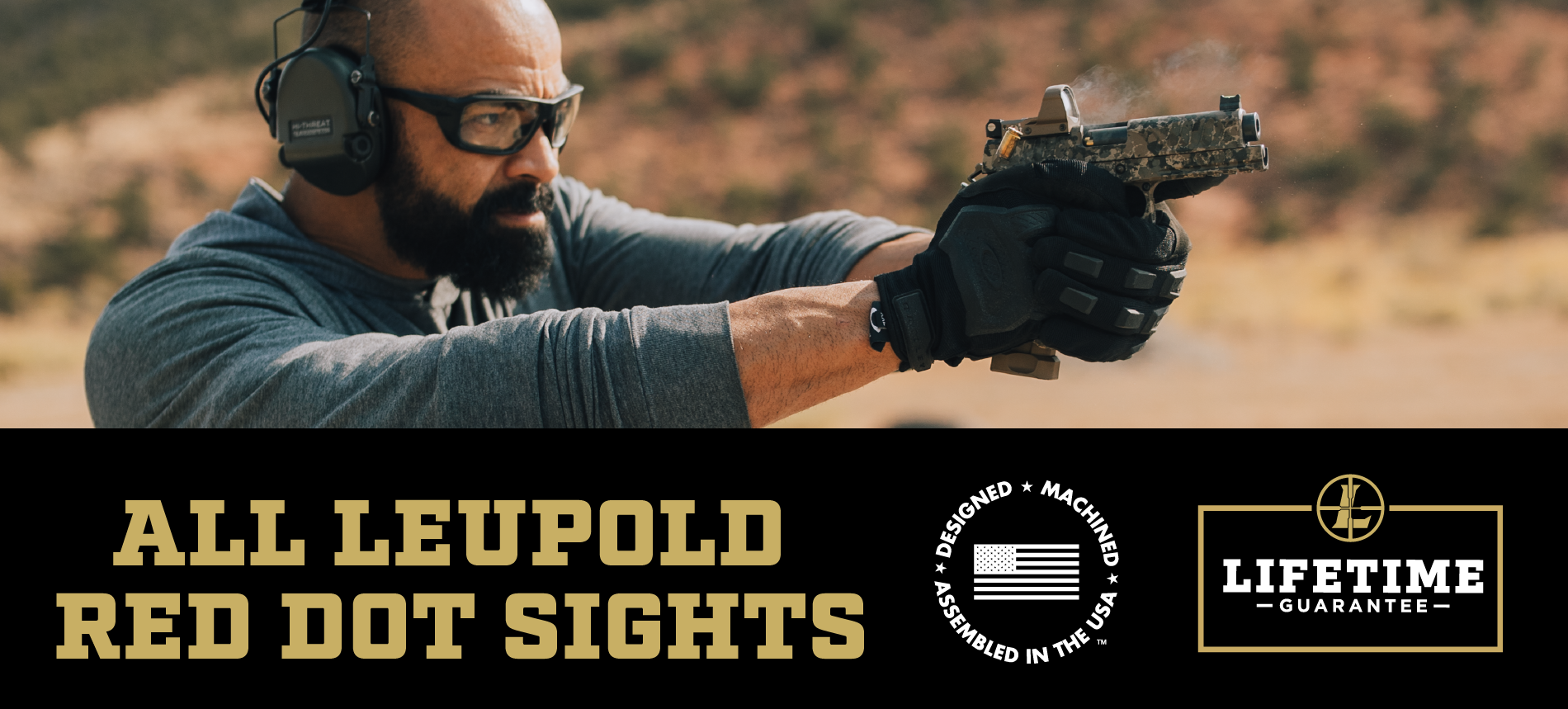 Features That Make A Difference
---
DURABILITY
Durability is one thing I appreciate most when it comes to a red dot. It's difficult to produce a sturdy red dot that's lightweight, not overbuilt, ergonomic, and reliable. It needs to survive extreme conditions and repeated use. All Leupold red dots are tested to some of the highest durability standards in the industry, and to back it up, they are guaranteed for life.
Skimping on firearms-related equipment like red dots is definitely not an area where being thrifty is a good thing. Otherwise, you're probably sacrificing durability.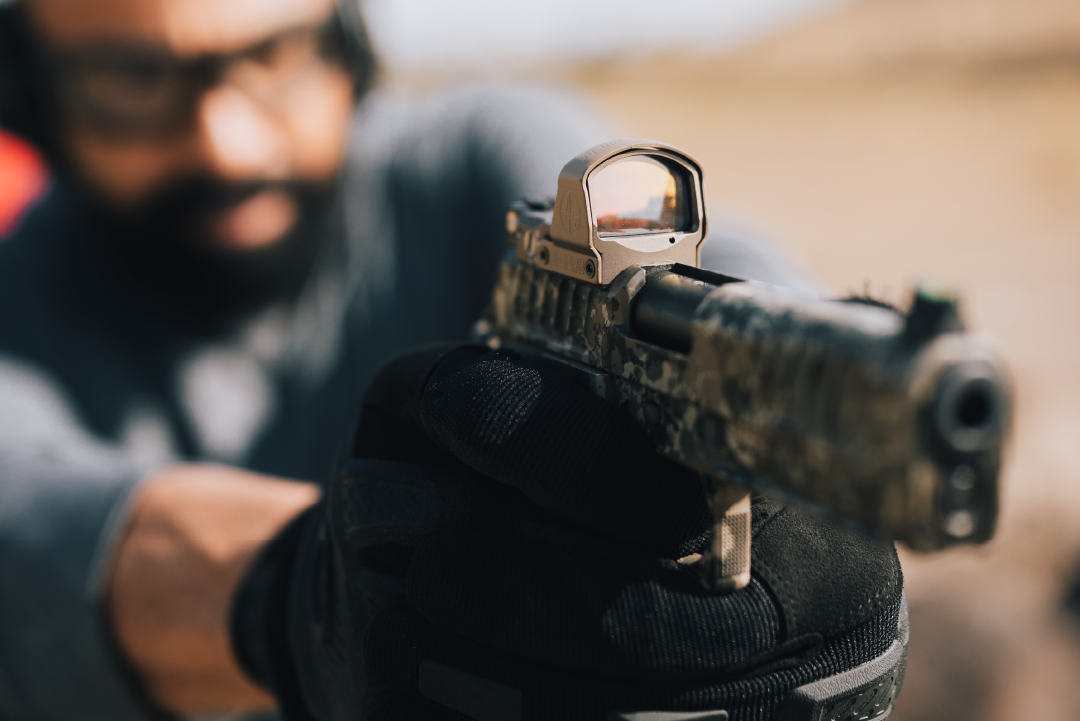 FIELD OF VIEW
Field of view is very important when engaging targets. Many red dots have thick housings or even multiple housings for ruggedness. But this often creates dead space when looking through your red dot. I prefer a thinner housing which removes the amount of area that I can't see.
If I am engaging targets out at further distances, and they are hidden among the terrain, I want every advantage I can get. Both Leupold's LCO and DeltaPoint Pro produce an incredible field of view without sacrificing durability.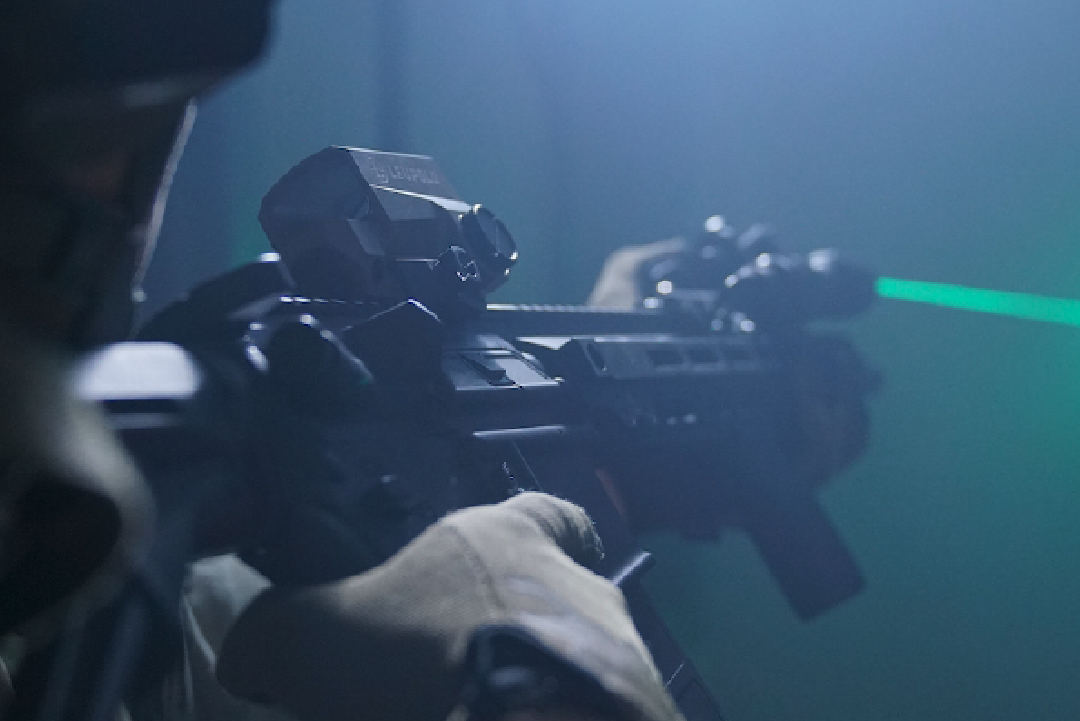 WEIGHT
In the military, they say that ounces make pounds and pounds make pain. I learned early on that there is a fine balance between performance and weight. A common misconception is that heavier optics are more durable. This isn't true.
All Leupold red dots are housed in ultra-lightweight aircraft-grade aluminum which better disperses recoil energy for unrivaled durability. I prefer to go as light as possible on anything that I may be carrying without sacrificing performance.
Discover Leupold Red Dots
---
DeltaPoint Pro
Designed for competitive speed shooting and personal defense, the newest DeltaPoint Pro model features a large 6 MOA red dot that excels at rapid, close-range target engagement and increased accuracy when it matters most. The incredibly wide field of view and crystal-clear glass dominates the competition, while its rugged aluminum housing and spring steel guard ensure the DeltaPoint Pro will perform in the harshest conditions.
DeltaPoint Micro
The DeltaPoint Micro is a fully enclosed, low-profile red dot sight designed specifically for concealed carry and personal defense. Until now, there hasn't been a compact red dot sight that fits both large and small framed pistols. But the DeltaPoint Micro changed the game. It sits at the same height as factory iron sights and aligns the red dot with the front sight, giving you faster target acquisition and improved accuracy, making it the perfect red dot for personal carry.
Freedom RDS
Built for recreational shooters and hunters alike, the award-winning Freedom RDS redefines consistency and durability in a red dot sight. We took our 70+ years of optics knowledge and created a red dot that's built Leupold tough and consistently performs in extreme conditions. The Freedom RDS is available in two models: One with capped precision ¼-MOA click adjustments and the other with a precision exposed BDC elevation turret that provides accurate mid-range engagements with a pre-calibrated .223 Rem dial.
LCO (Leupold Carbine Optic)
For close-quarters engagement, nothing is faster on target and less obstructive to maintain situational awareness than the Leupold Carbine Optic. When tunnel vision kicks in, the LCO gives you an edge. Featuring the best field of view in red dot optics, the LCO keeps the controls below your line of sight so you can stay locked on target. The crisp 1-MOA dot stands out in blinding sun or heavy rain with virtually no "bloom" thanks to Leupold's advanced lens coatings. And with 16 illumination settings, you can adjust your LED to match your current conditions.