Performance. It's always been about performance.
We've built our reputation as the world's dominant optics manufacturer by focusing on performance. You can't guarantee performance like we do if you don't build the product yourself. Manufacturing is the backbone of America, and our teammates take pride in being a part of that. We are a family of hard-working Americans who are competitive, driven, and proud. But above all else, we are committed to upholding the legacy of quality and craftsmanship that is expected of true American Manufacturing. We believe in outperforming everyone, even ourselves, and we are relentless in our pursuit.
Thank you for your trust, and thank you for your support.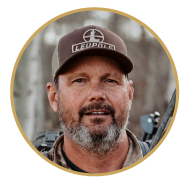 BRUCE PETTET



PRESIDENT & CEO -
LEUPOLD & STEVENS, INC.