---
When the Mark 5HD was introduced three plus years ago, it was designed to be the world's premier long-range scope. Fast forward to the present, and it's lived up to all the promises. Its performance-driven combination of world-class clarity, precise adjustments, and legendary Leupold ruggedness have made it one of the most sought-after scopes in the market.
And with several models, numerous reticles, and two different adjustment types, there's a Mark 5HD for almost every situation. Continue reading to find out which Leupold Mark 5HD is best for you.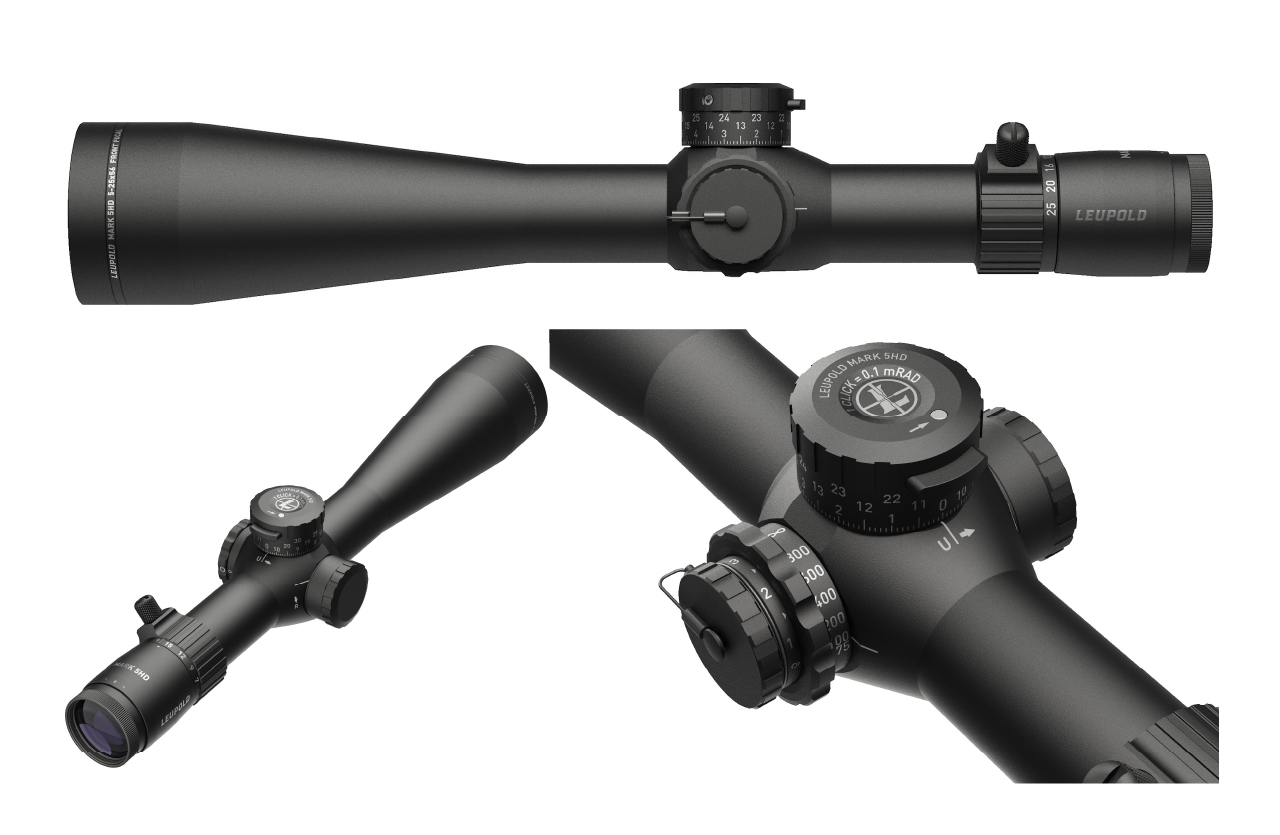 ---
+ 35MM MAINTUBE
+ FAST-FOCUS EYEPIECE
+ SIDE FOCUS ADJUSTMENT
+ CAPPED WINDAGE ADJUSTMENT
+ PRECISION THREE-REVOLUTION ZEROLOCK ELEVATION DIAL
+ QUICK-TURN POWER SELECTOR WITH INTEGRATED THROW LEVER
PROFESSIONAL GRADE OPTICAL SYSTEM
Included in every Mark 5HD, is our top end Professional-Grade Optical System This system meets the needs of professional guides, competition shooters, and elite military personnel who rely on their gear 24/7. It offers unmatched image quality, glare reduction, and low-light performance to dominate in the most challenging conditions.
Available in Three Different Magnifications
---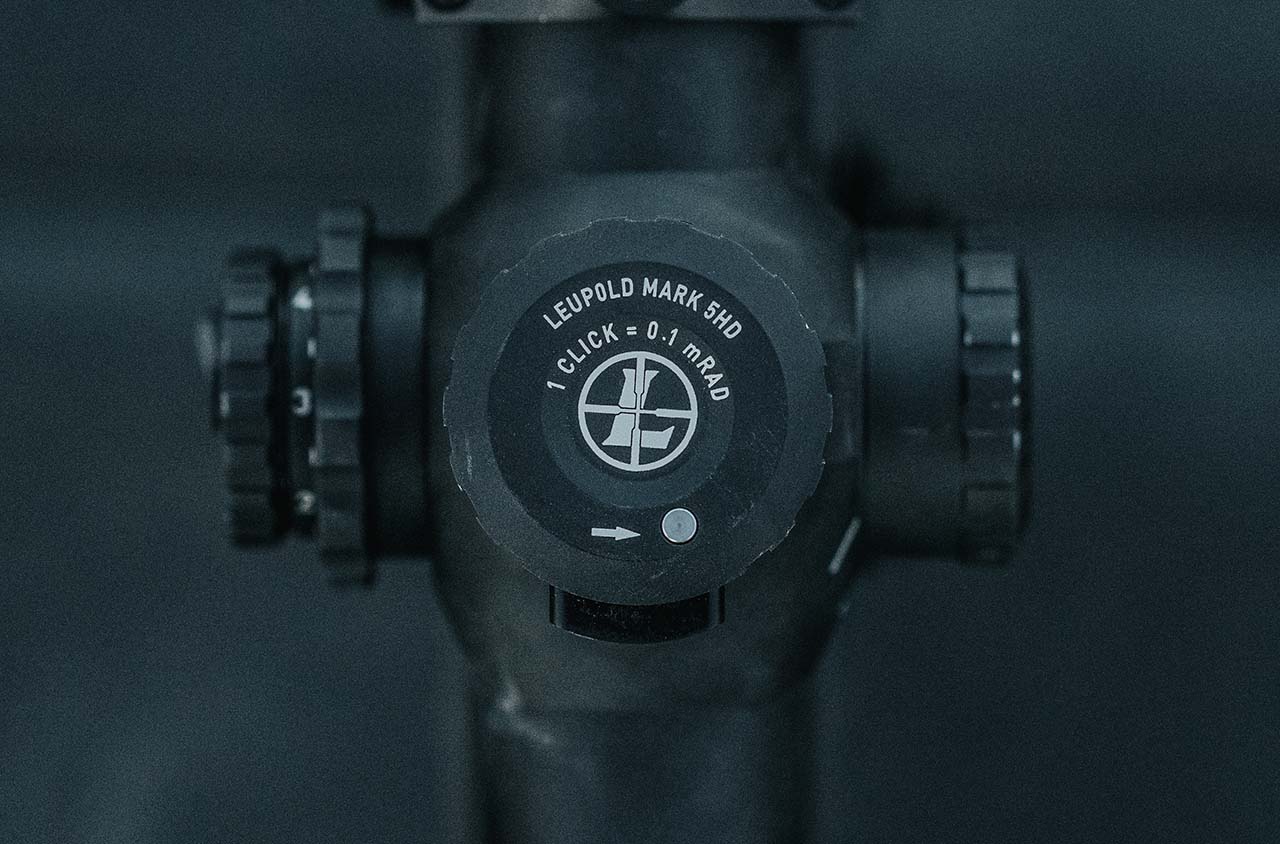 3.6-18x44 — This compact scope punches above its weight. Coming in at only 26 ounces, it doesn't take up much room, yet it still gives you enough power to be precise at a distance. Hunters find it makes a great option, and so do shooters looking to complete their DMRs or Recce rifles. Competitive shooters also turn to this model when they want to save weight for NRL Hunter matches or events where they have to carry their gear over long distances.
5-25x56 — At only 30 ounces, this scope delivers medium to long-range magnification without weighing you down. It's a favorite among precision rifle competitors and shooters wanting to stretch the capabilities of their systems. But you can also find them atop hunting rifles when hunters want to go big.
7-35x56 — Only three ounces heavier than the 5-25x56mm and with the same form factor, the 7-35x56 hits you with a minimal weight penalty considering what you gain in magnification. Some precision rifle competitors prefer the extra power, especially for Extreme Long-Range (ELR) competitions which extend past 3,000 yards, or even precision rimfire shooting, where you need to see ridiculously small targets.
Selecting the Right Reticle
---
Choosing the right reticle is about asking what job you're trying to accomplish. For example, grid-style patterns might be great for long-range shooters, but hunters might find them too cluttered with information. You will also need to determine what unit of measure you would like to use, MIL or MOA. No matter which one you're comfortable with, we've got you covered. All Mark 5HD models are available in both MOA and MIL configurations with several reticle options, like the popular PR-1 and PR-2.
TRADITIONAL
GRID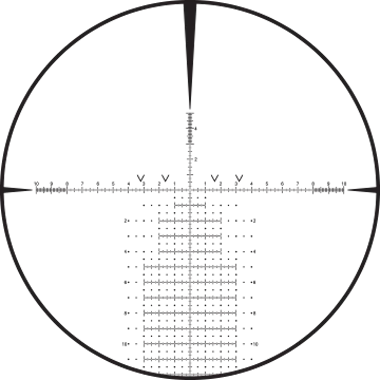 SHOP THE MARK 5HD COLLECTION
---
The Mark 5HD riflescope delivers superior edge-to-edge clarity and extreme low-light performance, while the versatility of its multiple reticle options will give you an advantage at the range or in the field. No matter which model or reticle you decide on, the Leupold Mark 5HD is built to perform from the podium to the backcountry and everywhere in between.