Long-Range Dominance
---
Designed to meet the challenges of precision accuracy at extremely long distances, the Mark 5HD gives shooters the competitive edge they're looking for.
From the superior edge-to-edge clarity and extreme low-light performance to the three revolutions of elevation adjustment and versatility of the PR2™ reticle, the Mark 5HD will max out the performance of the latest long-range rifles and ammunition–guaranteed.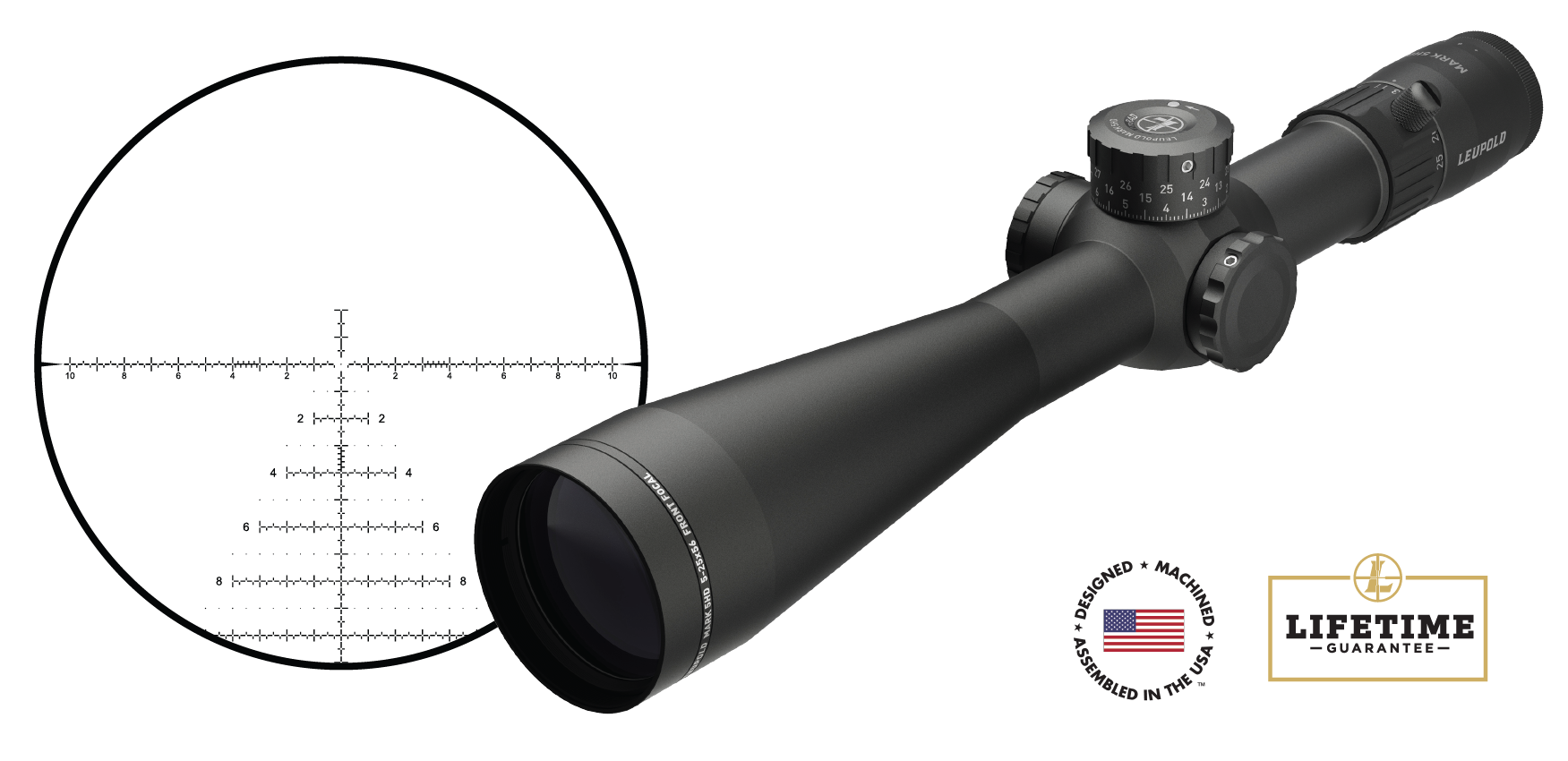 The New PR2 Reticle
---
Developed with input from the country's top competitors and professional shooters, the PR2 reticles are specifically designed for long-range speed and precision.
Available in either MIL or MOA, the PR2 provides shooters with a clean sight picture that's free of the clutter you see with other Christmas tree designs, allowing for fast accuracy, hold-offs, and shot corrections.
Combined with the FFP construction of the Mark 5HD, you'll be able to quickly range your target, compensate for windage and drop, and retain extreme precision at both the lowest and highest magnification. If you're looking for superior long-range performance, then the Mark 5HD is the riflescope for you.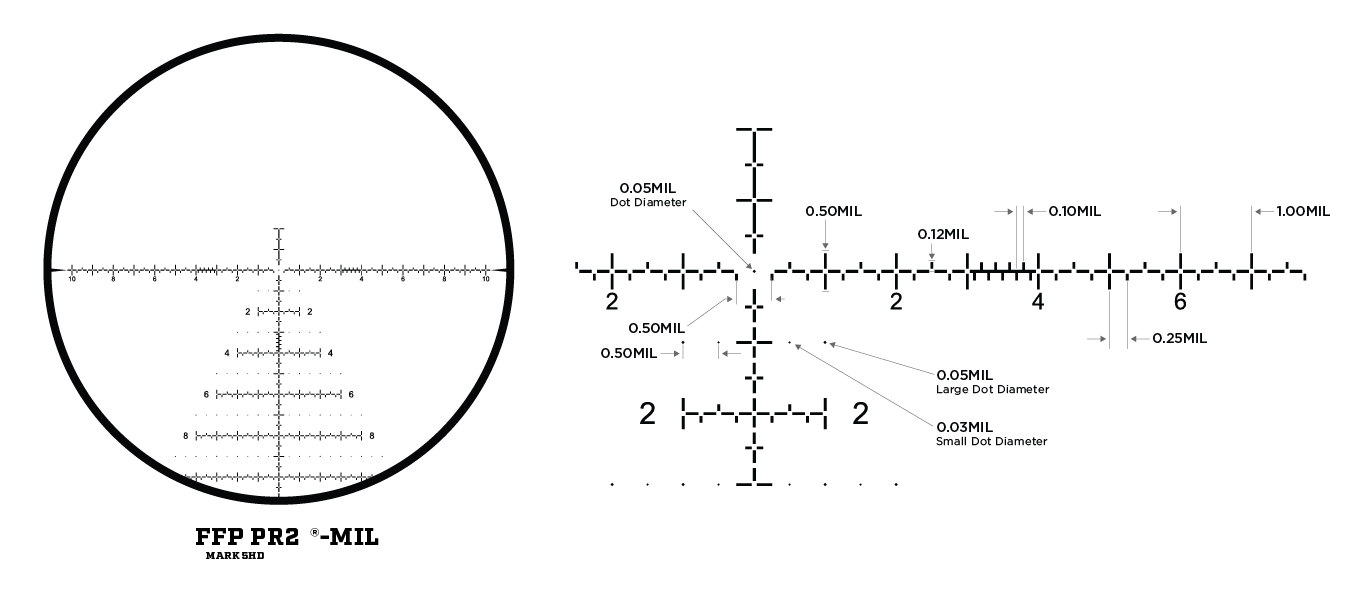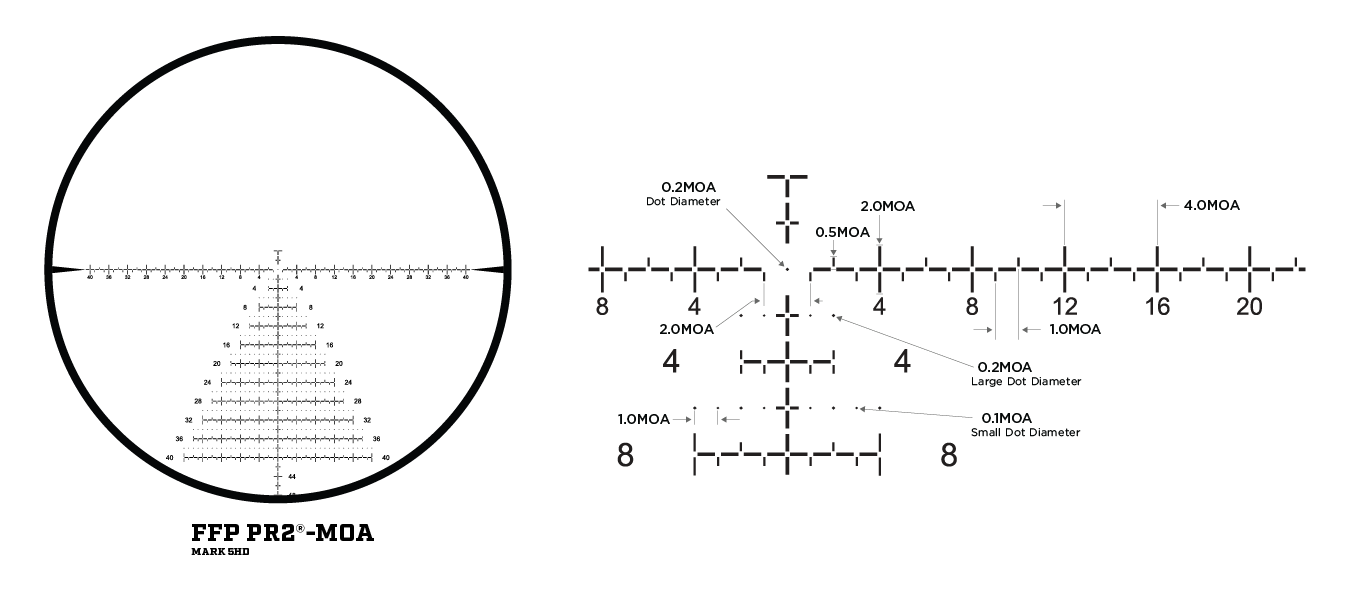 "In a world of reticle clutter, less distraction means more speed. Designed for shooters, by shooters–the PR2 is clear, concise, and undeniably fast."
- Jon Pynch, Leupold Pro Team Shooter and NRL Champion