---
Though my uncle taught me long ago how to hunt Midwestern whitetails on his Nebraska property, never in my life had I hunted turkeys–until this year. Eastern Oregon is thick with birds, most of which have thrived in mountainous terrain that's unlike anything I'd seen in Nebraska. Not having chased gobblers before, I spoke with some of my coworkers, and their recommendations made one thing clear: I'd be best served with a shotgun built from the ground up for killing turkeys. What I landed on: the SX4 NWTF Cantilever Turkey from Winchester Repeating Arms.
As its name suggests, the SX4 NWTF Cantilever Turkey is an SX4 platform that was designed with input directly from the National Wild Turkey Federation. On top of its Mossy Oak camo design, it has a synthetic stock that offers comfortable ergonomics, a round pistol grip that's easy to manipulate, and a slew of other turkey-specific features. An Extra-Full choke helped ensure the pattern on my Winchester Long Beard shotshells stayed tight, and the Inflex 2 recoil pad kept those same hearty turkey loads from beating up my shoulder.
When it came to selecting an optic, I looked no further than the DeltaPoint Pro. It delivers a clear field of view and rapid target acquisition, which came in handy when toms starting dipping in and out of thick cover as they came to my guide's call. The 2.5 MOA dot, with its selectable brightness settings, made it easy to stay on target and deliver the shot that put my first-ever turkey in the freezer. All that's left now is figuring out what I'm going to do while I wait for a second go-round next spring.
- Pete C., Leupold & Stevens, Inc.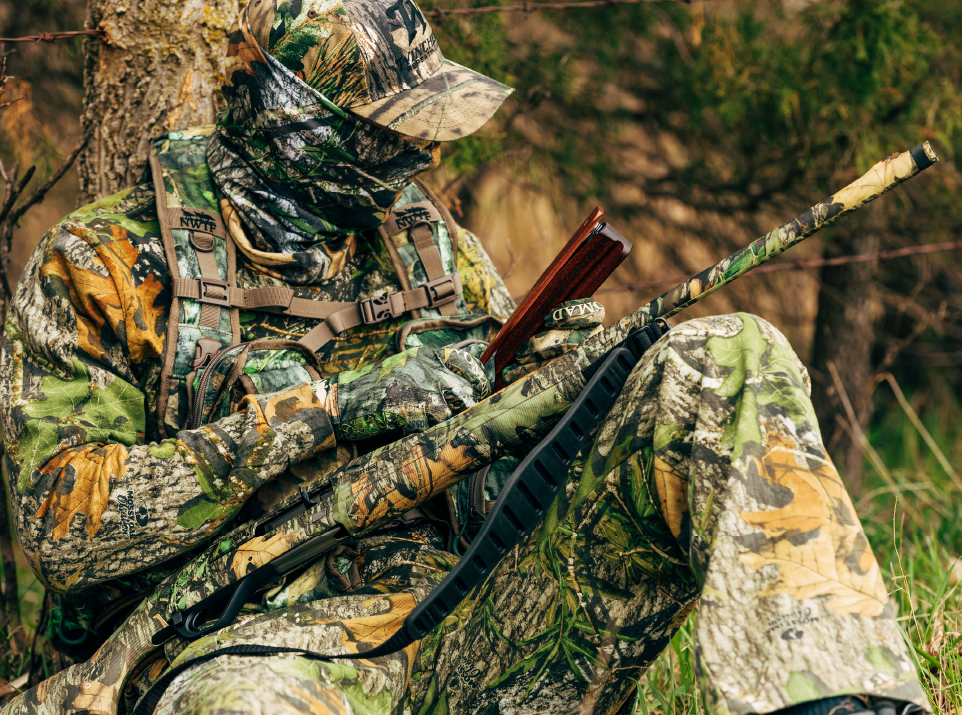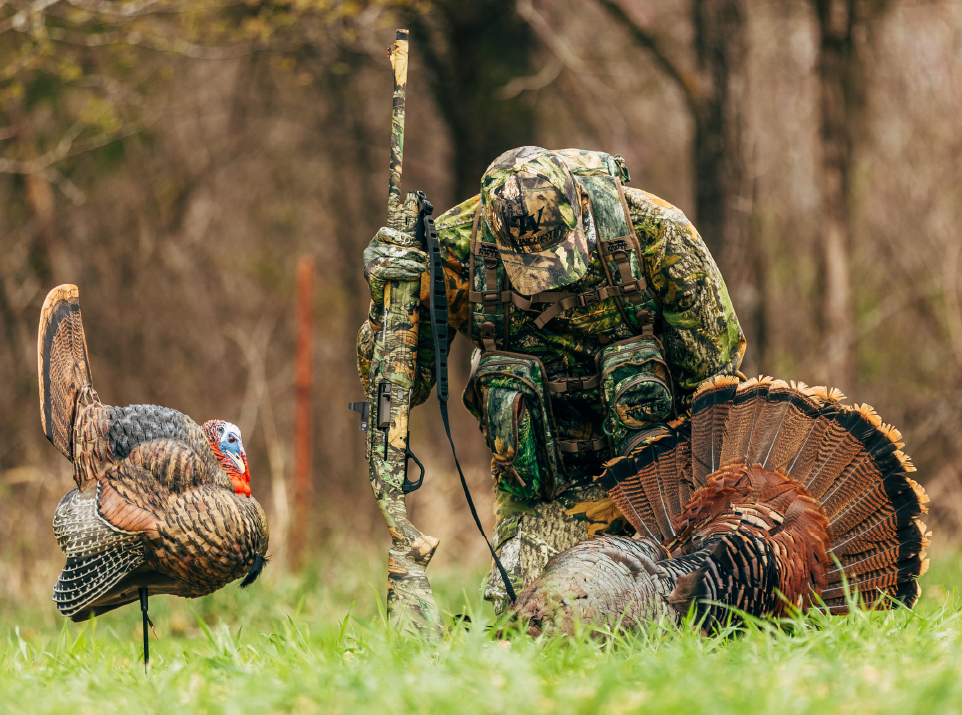 SPEC LIST & BUILD COST
---
Shotgun: Winchester SX4 NWTF Cantilever Turkey - $1,099.99



Barrel Length: 24 inches
Overall Length: 45 inches
Action: Semi-Automatic
Chambering: 12-Gauge, 3.5"
Weight: 7 lbs., 8 oz.
Barrel/Receiver Finish: Mossy Oak Obsession
Stock: Composite
Chokes Included: Extra-Full Turkey
Recoil Pad: Inflex 2
Front Sight: TruGlo Fiber Optic
Trigger: TriggerTech Adjustable, 2.5 - 5 lbs (included)
Muzzle Brake: SA Radial Removable (included)
Finish: Evergreen Camo (included)
Optic: Leupold DeltaPoint Pro - $399.99
Mount: Leupold DeltaPoint Pro Cross Slot Mount - $59.99
Preferred Ammunition: Winchester Long Beard 3.5" 5-Shot


Build Total: $1,559.97
Shop Products Used In This Build
---
Recommended For You
---
Whether you're chasing wild turkey in the swamps of Southern Florida or the mountains of the Pacific Northwest, Leupold Ambassador Beau Brooks shares the top turkey hunting tactics that have helped him find success in the spring turkey woods.
Turkey hunting is not a pastime, it's a passion. When the time comes to capitalize on your preparation and hard work, you'll need gear that's proven to deliver. We've got you covered with our top turkey hunting optics to help you tag out.