---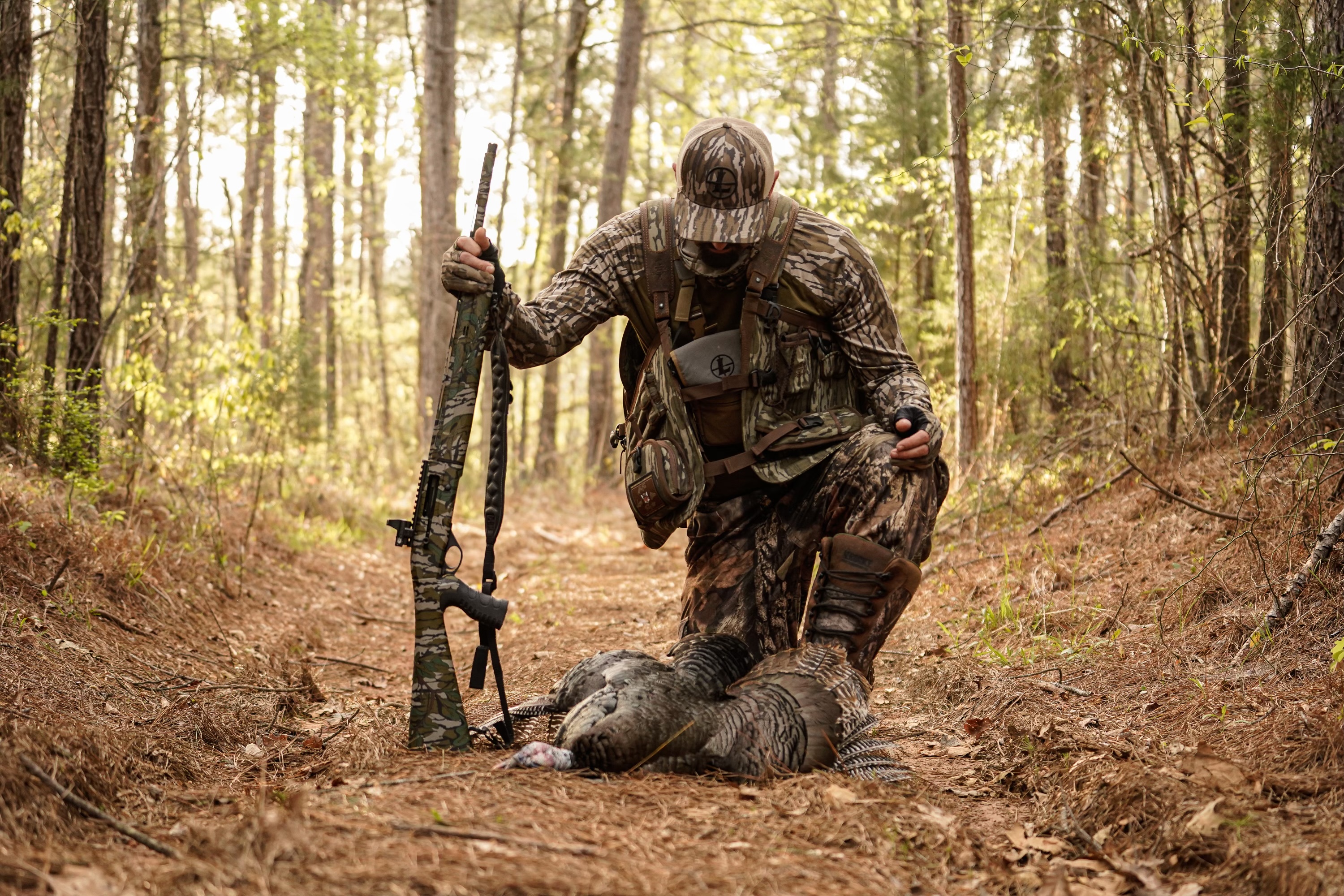 As much as I enjoy pursuing whitetail bucks and other big game across the county, hunting the wild turkey is my ultimate passion! I have hunted turkeys for over 30 years and have come to demand a balanced setup—a gun and glass light enough for taking on long walks when giving chase but capable enough to drop animals from a distance. Lucky for me, the release of TSS (Tungsten Super Shot) turned sub-gauges (20, 28, and 410) into deadly turkey killers. Shotguns chambered in these gauges are feathers compared to their large-bore cousins. They also kick less without sacrificing any downrange performance. Another note on TSS is that it throws a very tight pattern, which I love. However, it requires a high-quality optic to really take advantage of its accuracy.
Being a turkey-hunting- and overall-gun nerd, I'm always in search of a better tom-getter. And after looking at every single offering at this year's SHOT Show, the Mossberg SA-28 Tactical Turkey stood out the most. It's a 28-gauge shotgun dressed up in Mossy Oak Greenleaf, and it was the lightest and best-feeling automatic turkey gun there. Weighing in at only six pounds and measuring a mere 39 inches long, this pistol-gripped beauty checks every box for the serious hunter.

Usually, hunters pick out their gun and then match it to an optic. Well, I actually did the opposite. The Leupold DeltaPoint Pro is a very lightweight, highly dependable, and extremely accurate red dot that's proven itself for years on my rigs. So I wasn't about to change optics for this setup. The great thing about running an optic like this is that it's simple; all you do is put the dot on a target and pull the trigger. Traditionally, when shooting a shotgun, you'd have to ensure your head was perfectly positioned to find the bead at the end of the barrel. And if you didn't, you'd miss your target, especially when shooting TSS through a tight turkey choke. The DeltaPoint Pro throws all that out the window, giving you an accurate aiming device that's guaranteed to stay set during even the roughest of hunts.
So far, this little turkey setup has been an absolute joy to work with. I've hunted in South Florida, Mississippi, Alabama, and Texas, taking turkeys in all four states. Most turkeys taken were around 30 yards, but a few were over 50! My 75-year-old dad actually took a couple of turkeys with this setup back at our place in Mississippi, and he loved it! My dad is "old school" to the core but was amazed at how easy it is to aim with the DeltaPoint Pro. Another great feature that we were both impressed with is the red dot's motion sensor technology. Thanks to this addition, the optic will automatically shut off when it's not being moved, and it'll turn back on the moment you go to use it. This really came in handy while hunting with Dad (not having to turn it off and on for him), plus it extends the battery life of the optic.
I still have lots of turkey seasons left and many other states to hunt, but this sweet combo has already endured plenty of backcountry abuse, rain storms, and even well-below-freezing temperatures. Other hunters who have shouldered it agree that it's a keeper, and so far, we're all batting a thousand with it! That's not to say it's perfect. Being the turkey-gun geek that I am, I'm sure I could find something about it that could be better. But by and large, I think this setup is going to be very hard to beat.
--
Mark Newell (@tecomate_mark)
The Bucks of Tecomate Co-host & Tecomate Wildlife Biologist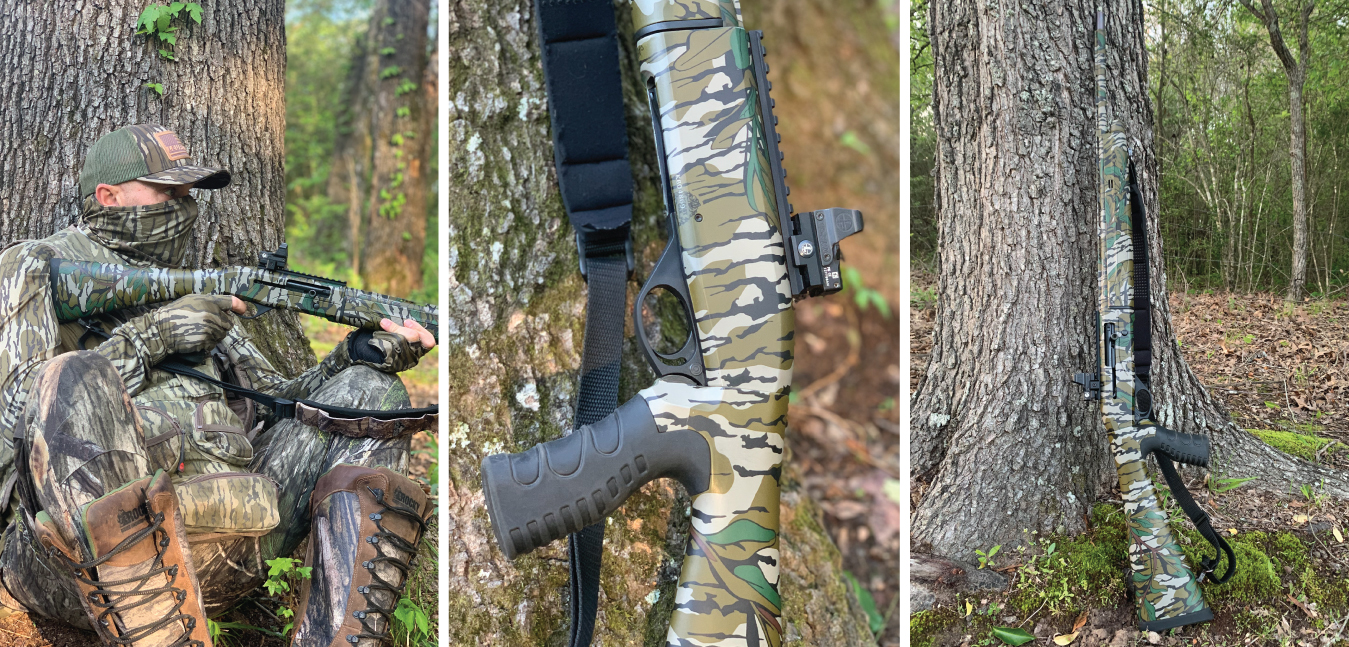 SPEC LIST AND BUILD COST:
---
Shotgun: Mossberg SA 28 - $750.00
Gauge: 28
Action: Auto Loading
Barrel Length: 22"
Overall Length: 39"
Weight: 6lbs
LOP: 12.75"
Capacity: 4+1
Stock: Pistol Grip Composite (Included)
Choke: SumToy Custom - $70
Optic: Leupold DeltaPoint Pro - $449.99
Rings: Leupold DeltaPoint Pro Cross Slot Mount - $69.99
Preferred Ammunition: Federal Custom Shop TSS #9 Shot
Build Total: $1339.98
SHOP PRODUCTS USED IN THIS BUILD:
---