---
Every hunt is a challenge, so equipping yourself with the right tools for the job will boost your chances of tagging out and packing home some meat. Your riflescope definitely should not be overlooked when customizing your kit. But since Leupold offers so many premium hand-crafted riflescopes, how do you know which one is right for you?
When choosing a hunting scope, the first thing to consider is what kind of hunting you'll be doing. Are you hunting open prairies and alpine ridgetops? Or are you going to be hunting in forested areas with shorter sightlines? To find the best riflescope for your hunt, keep reading as we break down a few factors that may influence your decision.
Understanding Magnification & Zoom Ranges
---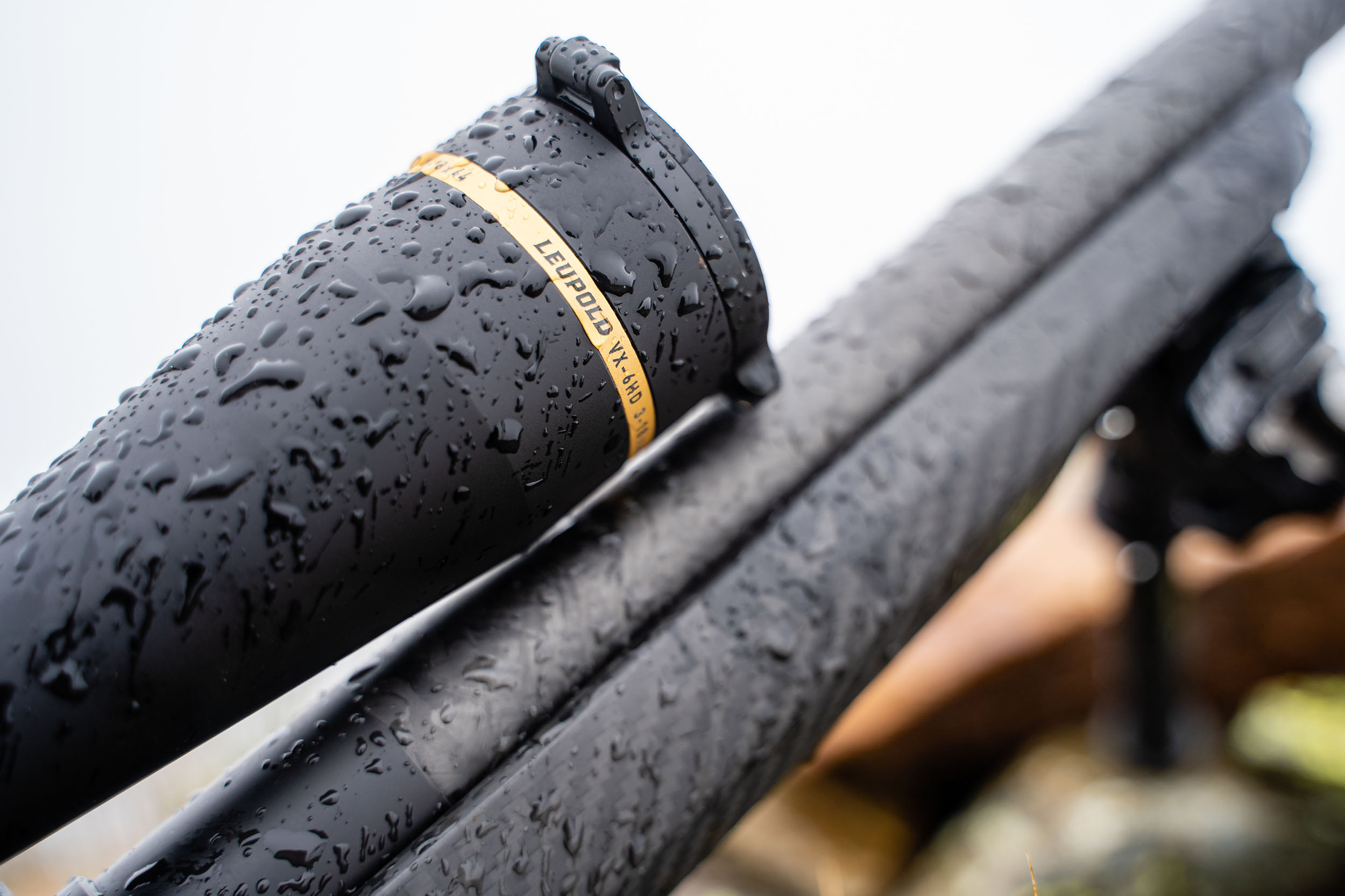 Knowing the type of hunting you intend to do will help you understand what magnification range you'll need. For example, a scope with a larger magnification range like 4-12 or 3-18 provides excellent versatility for medium and long distances in wide open spaces. If you're hunting thick timber, on the other hand, the lower end of the magnification range may be more important, so choosing a scope that can be turned down to 1, 2, or 3 power might be the way to go.
That brings us to the zoom ratio. The zoom ratio determines how broad your magnification range is. Why does that matter? A bigger zoom ratio allows you to do more with a single scope. For example, our VX-Freedom and VX-3HD lines are built around a 3:1 zoom ratio. This means the top end magnification will always be 3 times the bottom end magnification. So, you'll find models that go from 3-9 power or 4.5-14 power.
While these are very functional magnification ranges, when you step up to a 6:1 zoom ratio, like in our VX-6HD line, you can get a 3-18 or a 4-24 power scope. This gives you the flexibility to dial it down to 3 power for timber hunting or crank it all the way up to 18 power for long-range shots, which is great for hunters who use one gun for different hunting regions and landscapes.
Breaking Down Leupold Optical Systems
---
Comparing scopes inside a big box sporting goods store will rarely show you the differences that you're paying for when it comes to clarity and optical quality. It's not until you're out in the field that you begin to appreciate the difference between a Leupold optic and the other scopes on the market. For example, Leupold's high-quality scopes will function better in low-light conditions than any other riflescope, allowing you to shoot effectively earlier in the morning and later in the evening. Here's how we break down our three different optical systems:
PROFESSIONAL GRADE OPTICAL SYSTEM
At the top end is our Professional-Grade Optical System found in our VX-5HD and VX-6HD. This system meets the needs of professional guides and hunters who rely on their gear 24/7. It offers unmatched image quality, glare reduction, and low-light performance to dominate in the most challenging conditions.
One step down is our Elite Optical System, found in our VX-3HD line. It's for those hardcore hunters who never miss a chance to prove themselves in the wild. This system's clarity and optical performance are guaranteed to take your hunting skills to the next level.
Whether you're on your first hunt or you're outfitting all of your rifles with new scopes, the Advanced Optical System found in our VX-Freedom won't let you down. It's priced right and always performs in the moment of truth. It boasts the lowlight performance, glare reduction, and clarity that Leupold was defined on.
Accuracy Made Easy With A Custom Dial System
---
After deciding which optical system suits your needs, it's time to start selecting features. Leupold's Custom Dial System® (CDS®) and ZeroLock® are two game-changing features you'll definitely want to consider.
The Custom Dial System® (CDS®) gives you the ability to order a customized turret (adjustment dial) to your exact ballistics and environmental conditions. Once your new custom dial is installed, simply range the target, turn the dial to that number, and aim dead on. This system gives any hunter an advantage because it eliminates the need for holdovers or calculating ballistics in the field.
The ZeroLock® system takes our Custom Dial System to the next level by locking the adjustment dial in place, so you'll never have to worry about accidental dial movement. Combined, these two features simplify long-range shooting for those adrenaline-fueled moments in the field.
Choosing A Leupold Riflescope by Series
---
To make the best selection possible, check out all of our riflescopes broken down by series. No matter which one you choose, you can be confident you'll be getting a waterproof and fogproof scope with Leupold's Lifetime Guarantee.
VX-6HD
The VX-6HD is our crowning achievement when it comes to hunting scopes and offers the most flexibility out of a single scope. Its high-definition edge-to-edge clarity, brightness, color consistency, and resolution mean you can hunt from first light to last light with absolute confidence. This hunting scope is packaged with all the trimmings, including lens covers, so you'll be ready to roll from the moment you open the box.
FEATURES
6:1 ZOOM RATIO
PROFESSIONAL-GRADE OPTICAL SYSTEM
CDS-ZL2 ELEVATION DIAL
MST & ELECTRONIC RETICLE LEVEL
PRICE RANGE: $$$$
VX-5HD
If you want the best dollar-for-dollar value, the VX-5HD is the perfect balance between size and functionality. It's got everything you need and nothing you don't to overcome any obstacle when getting a bead on your next big game animal. Its high-definition lenses will perform side-by-side with the VX-6HD.
FEATURES
5:1 ZOOM RATIO
PROFESSIONAL-GRADE OPTICAL SYSTEM
CDS-ZL2 ELEVATION DIAL
MOTION SENSOR TECHNOLOGY
PRICE RANGE: $$$
VX-3HD
As you can imagine, packing light is almost always a good idea for extended hunts. The VX-3HD takes a slimmed-down approach to deliver legendary performance in the backcountry. If you plan on putting in the miles on your upcoming hunt, you'll be glad to have the rugged and lightweight VX-3HD.
FEATURES
3:1 ZOOM RATIO
ELITE OPTICAL SYSTEM
CDS-ZL ELEVATION DIAL
REMOVABLE THROW LEVER
PRICE RANGE: $$
VX-Freedom
Get the job done every time with the VX-Freedom. Reliable, accurate, and extremely clear, this scope punches way above its price tag. This is the perfect scope for new hunters or anyone who prefers quality optical performance on every rifle they own.
FEATURES
3:1 ZOOM RATIO
ADVANCED OPTICAL SYSTEM
CDS MODELS
ULTRA-LIGHTWEIGHT
PRICE RANGE: $
Choosing A Hunting Reticle
---
The last thing to choose when shopping for a hunting scope is a reticle. All reticles give you a central aiming point. Thicker reticles are useful in low-light hunts or against busy backgrounds like foliage. Fine crosshairs, however, are perfect when precision matters and you don't want to cover up a lot of the target, but they can disappear on patterned backgrounds. Luckily, Leupold offers a large selection of reticles to suit all of your needs. Here are some of our top picks for hunting reticles:
DUPLEX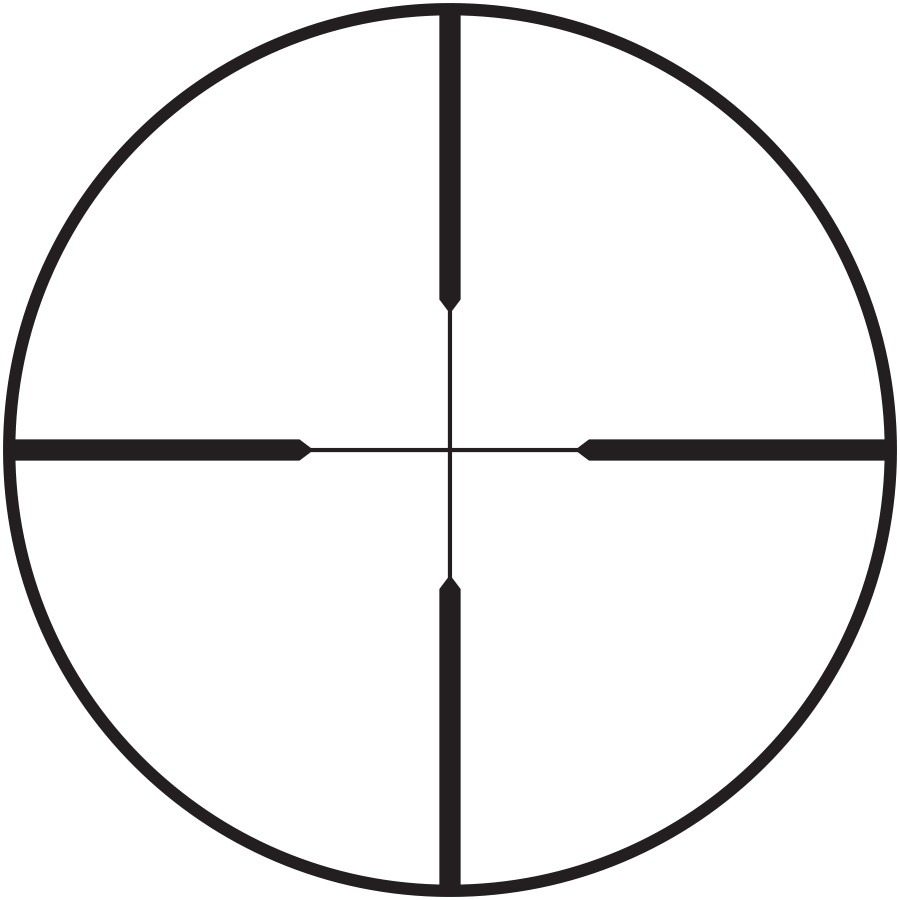 The most used–and most copied–hunting reticle of all time is the Duplex®. Invented in 1962 by Leupold, this iconic reticle features heavy posts, which taper to thin lines at the center for quick target acquisition. It's great for beginners or anyone looking for a simple aiming point with no distractions.
FireDot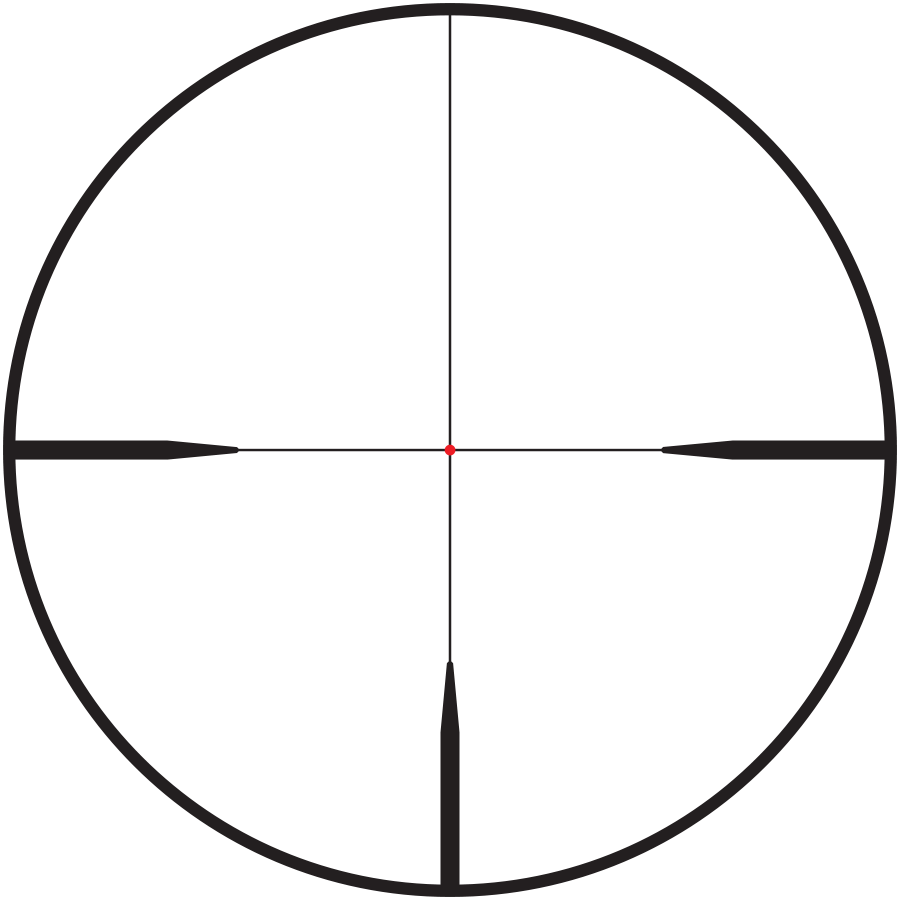 An illuminated FireDot® brings your eye to the crosshairs' center so you can get locked on target faster in low-light situations. Our Twilight Hunter reticle takes that technology and marries it to the thick-to-thin Duplex post design that obscures less of the target and image. If you're hunting at dawn or dusk, this is the fast-handling reticle you want.
BDC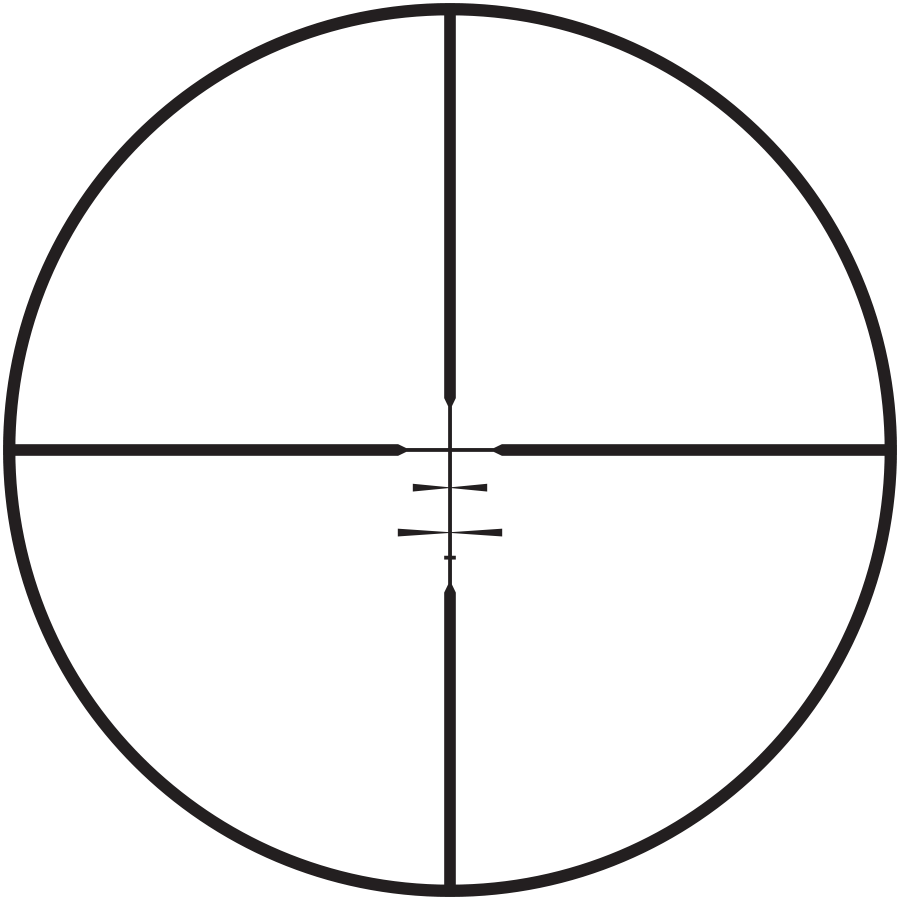 BDC (bullet drop compensation) reticles, like our Boone & Crockett®, are also based on the famous Duplex design. These reticles, however, include markers that allow shooters to account for bullet drop when taking long-range shots. Since this is a rear focal plane reticle, it's important to note that the hash marks only measure correctly when the scope is set to the highest available magnification.