Dialed in ballistics
Fully understanding your ballistics can be intimidating. That's why the Leupold Custom Dial System® (CDS) builds your ballistics right into the dial. All you do is range your target, turn the dial to that number, and aim dead on.
No more holdovers, bullet drop reticles, or ballistic calculators. Just quick, accurate shots every time.
BEST-SELLING CDS RIFLESCOPES
---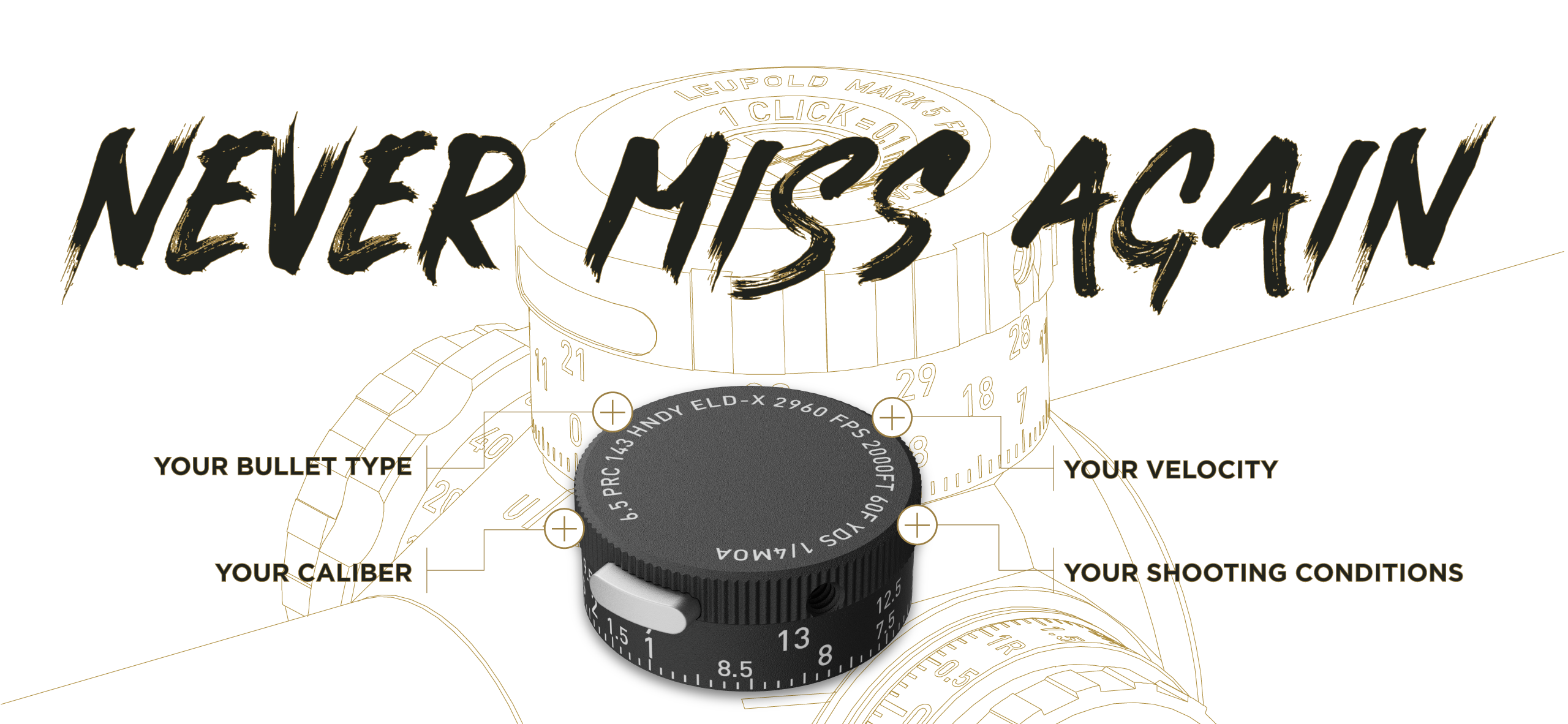 Every CDS model scope is eligible for one free custom dial.
Every CDS model scope comes with a standard MOA or MIL dial right out of the box, so it's not a custom dial yet. To get yours, enter your ballistic information that can usually be found on your ammo box or the manufacturer's website and some of the environmental conditions where you'll be shooting the most, and we will laser-etch a new elevation dial to match.
Once you receive the new dial in the mail, swap out the standard MOA or MIL dial, and you're good to go. The Custom Dial System® (CDS) ensures your scope is now perfectly tuned to the ballistics of your rifle.

"I no longer need to have a cheat sheet taped to my rifle stock with the conversion from yards to MOA!"
-James A.' CDS Dial Owner
CDS ADVANTAGES
Swap dials quickly by loosening set screws.

Match different dials with specific loads for maximum accuracy.

Precision ¼-MOA click increment adjustment.

No adjustment covers to lose.

Dials feature 1, 2, or 3 revolutions depending on the model.

Use in tandem with Leupold's RX rangefinder family for unmatched precision.
EACH CDS DIAL IS CREATED USING PRACTICAL BALLISTIC AND ENVIRONMENTAL DATA
Cartridge & Caliber

Bullet Weight

Bullet Make/Brand

Bullet Type

Ballistic Coefficient

Muzzle Velocity

Average Elevation

Average Temperature

Sight Height

Zero Distance
HOW TO INSTALL A CDS DIAL
---