---
The word "tactical" is all about speed and precision, and in the Tactical Games, those skills are on full display. Sure, the games have divisions to level the playing field, but those lines are getting blurrier by the day. That's why I decided to rethink my loadout.
After making a few calls, I landed on Hayes Custom Guns as the shop to work with. My pick was a 9mm 1911 featuring a heavy bull barrel. It weighs 49 oz and comes straight from the Lone Star State of Texas. With a 17 lb main spring and an 8 lb recoil spring, this pistol is fast and reliable.
Once I had the gun, I needed to select an optic. In the Tactical Division of the Games, using a red dot is permitted. So, after careful consideration, I opted for the Leupold DeltaPoint Pro with the 2.5 MOA dot. It weighs 2 oz and boasts a compact design, keeping it from getting hung up on obstructions.
A few of its features really stood out to me. The Motion Sensor Technology is a game-changer, automatically powering off the unit after 5 minutes of inactivity and instantly turning it back on when motion is detected. Not only does this help conserve battery life, but it also prevents time penalties during intense competitions. Another noteworthy feature is the red dot's eight illumination settings, ensuring optimal visibility regardless of lighting conditions. And let's not forget the zero-retention feature, which means I won't lose sight alignment even if I need to change the battery. It's no wonder this red dot is a best-seller!
During the setup process, the sight's aluminum components fit flawlessly and truly enhanced the overall appearance of the pistol. After a few shots, I had it dialed in perfectly. I plan to practice hard this summer, and having total confidence in this build is definitely going to help my performance. It'll allow me to shift my focus toward other crucial aspects of the games, particularly the physical fitness side. Without a doubt, I highly recommend equipping any pistol with the DeltaPoint Pro.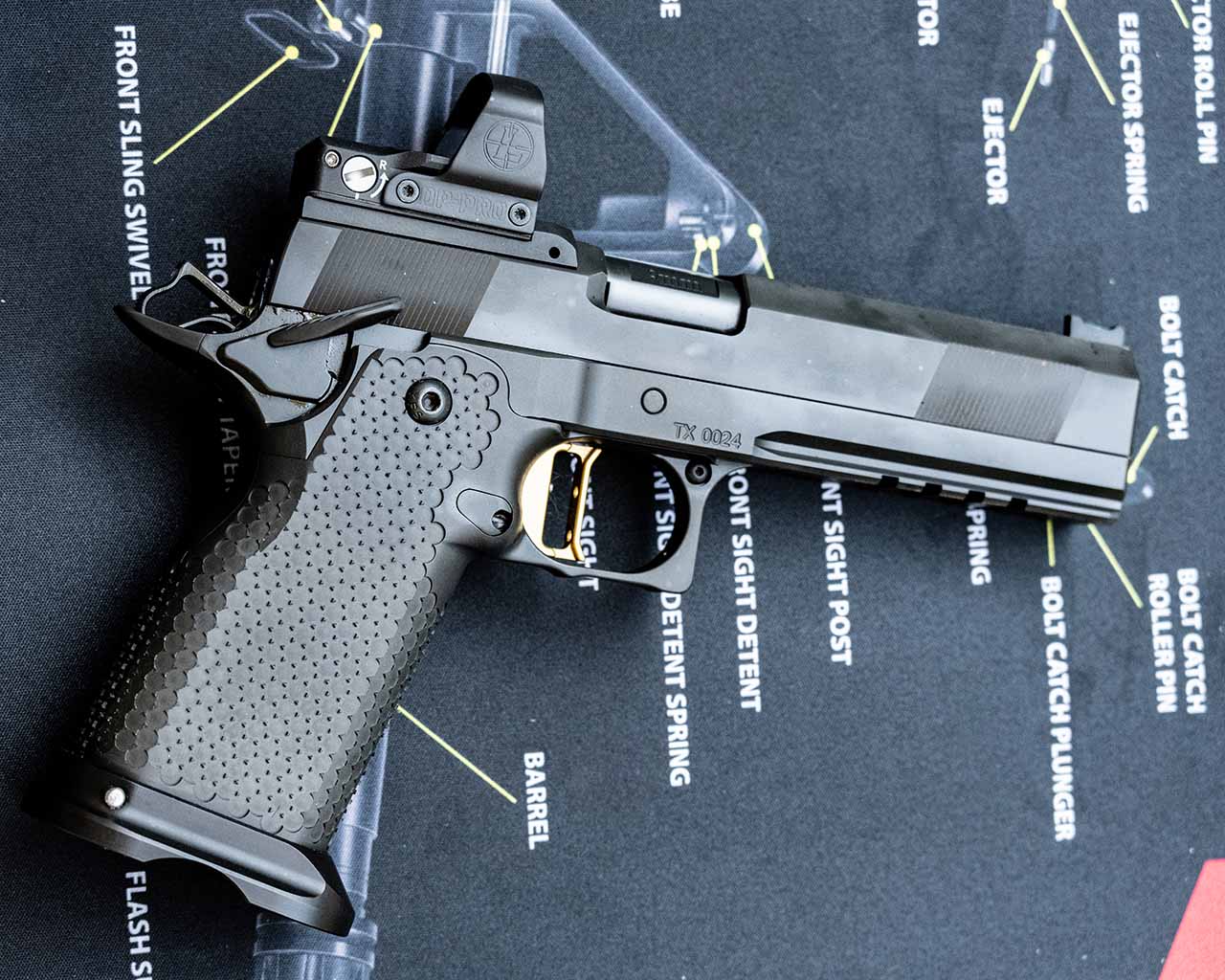 SPEC LIST AND BUILD COST:
---
Pistol: Hayes Custom Guns Cobra 1911 ($4299.99)
Chambering: 9mm
Barrel: 5" Bull Barrel
Trigger: 2.5 lbs
Optic: Leupold DeltaPoint Pro ($449.99)
Build Total: $4,748.99
SHOP PRODUCTS USED IN THIS BUILD:
---