---
I was on a quest to find the perfect big game rifle, the perfect scope, and the perfect ammunition. I failed for years. I should mention that when I say "big game", I'm referring to the big game I guide clients on in Colorado; which includes mountain lions, bears, antelope, whitetail deer, mule deer, and elk. I'm fortunate to have a lot of different rifles, but most never seemed to fit the bill. It always seemed like one part of the equation was missing.
My requirements were tough and I'm sure that was part of the issue. I needed something I could use, something my kids could use, as well as a setup I could loan out to my clients, which may include anyone from a 12-year-old kid to a 90-year-old man or woman. This magical catch-all combination of gun and glass had to be accurate, reliable, and light recoiling. A big problem with finding something like that is that most rifles, scopes, and ammunition are made for hyper-specific tasks. Sometimes, that makes perfect sense, but it made my quest seem impossible.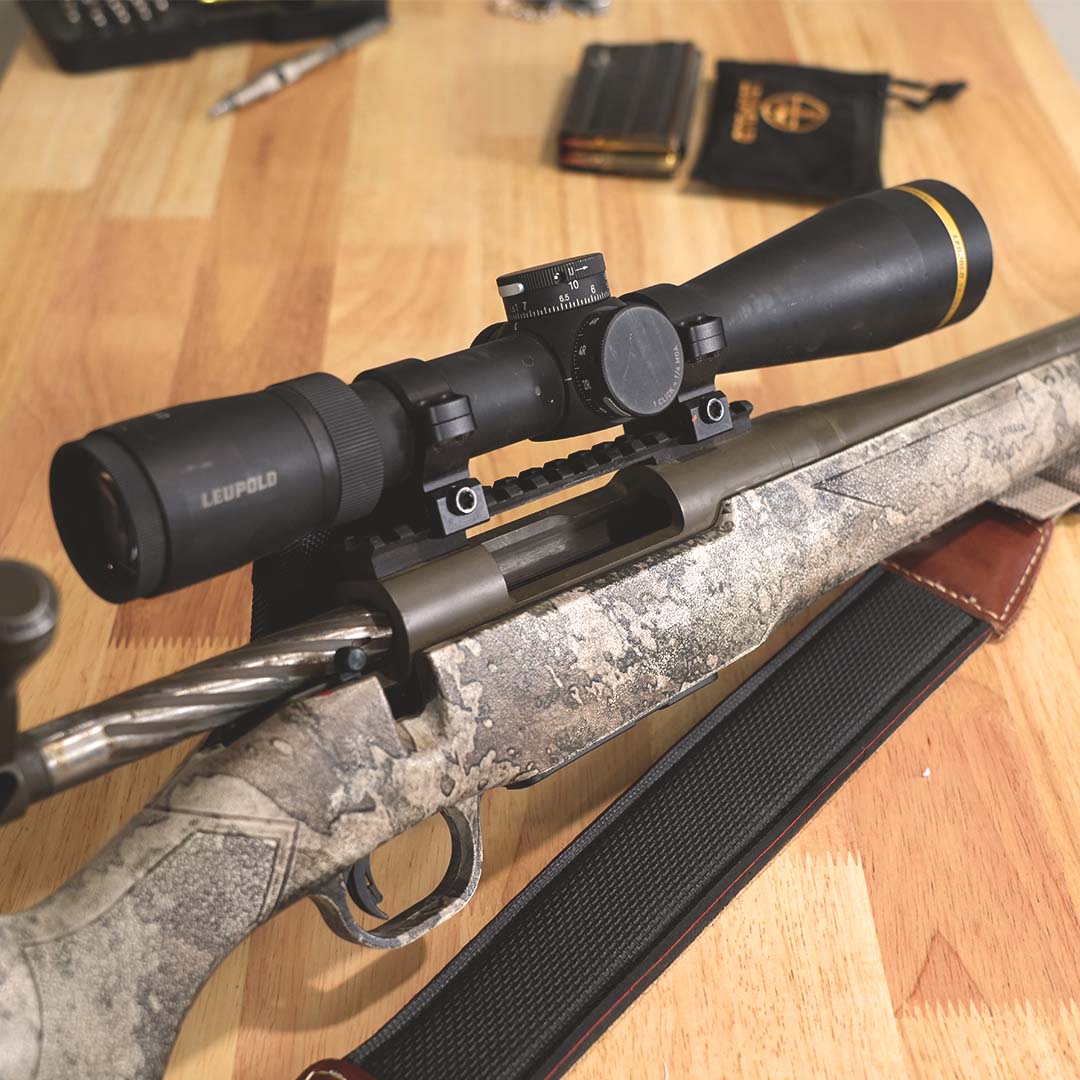 After years of searching, I finally found what I was looking for. Drumroll, please: a Mossberg Patriot chambered in 6.5 Creedmoor, topped with a Leupold VX-6HD 3-18x44 with CDS and the Firedot duplex. Loaded with Hornady ELD-X 143 grain precision hunter ammunition and a Wyoming Arms suppressor on the end, it's perfect for what I do. Sure, some may badmouth the 6.5 Creedmoor and say it's a little light for elk, but to me, the trade-off of having an accurate gun that barely recoils is worth it.
This rifle packs a punch, and I've found that the minimal recoil helps not only me but others shoot more accurately. We've taken a lot of elk with this setup. By a lot, I mean over fifty (50) in the last two years between me, my boys, and my clients. And we didn't lose a single one. So to me, 100% recovery on that many elk means if you hit one in the lungs, it'll be elk meat for dinner.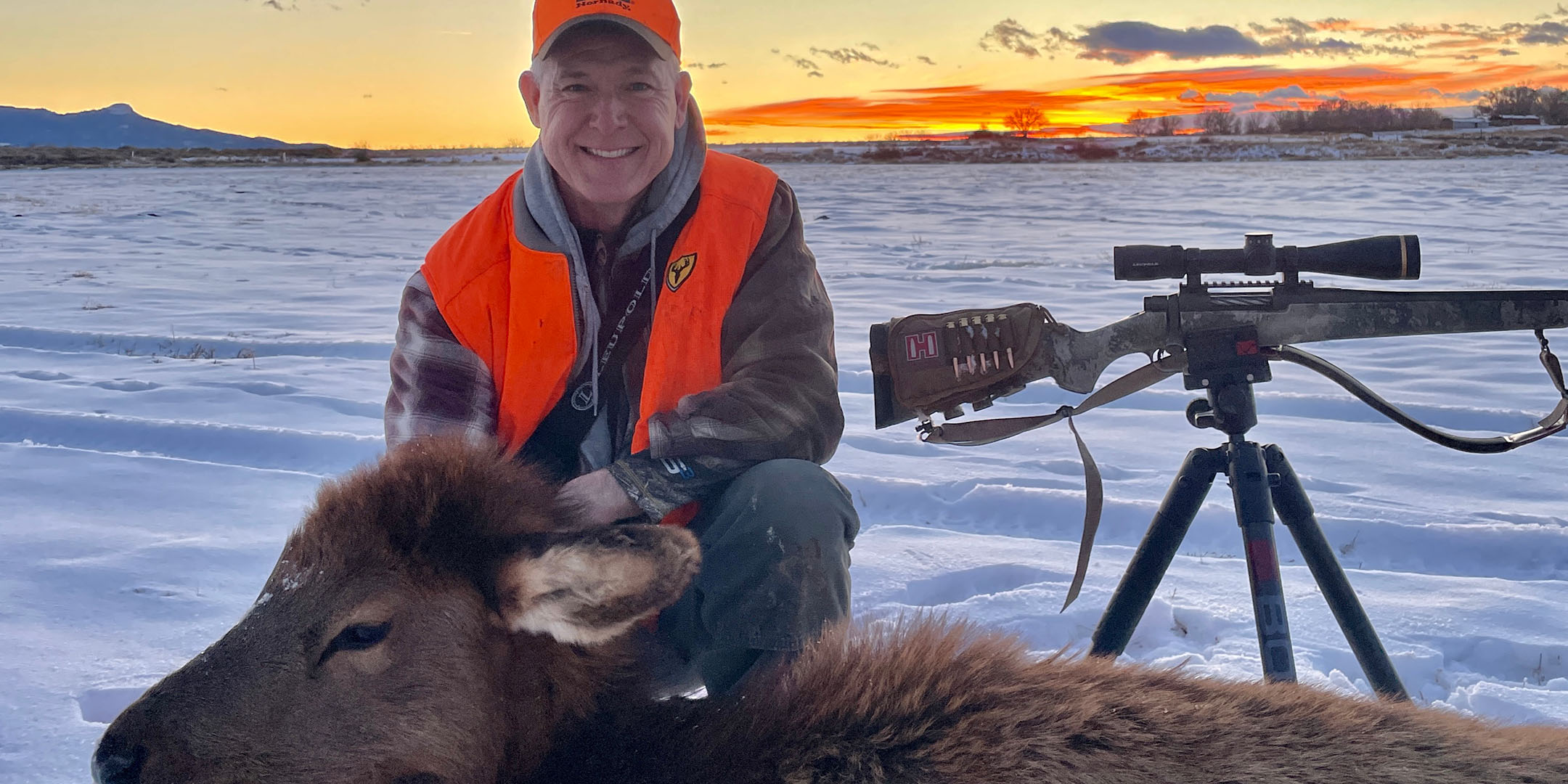 I've been accused of going overboard with my scope, considering the reasonable price of this firearm. But I feel that the ability to step up in magnification combined with the option to utilize the Custom Dial System is worth it. For landing longer shots I just range my target, turn my custom dial to the correct number, and then aim dead on. Being able to crank down to 3x for close-range shots or when calling in bulls during early rifle season is also a welcome bonus.
Other features of this high-end scope include waterproofing, fogproofing, and shockproofing, which is huge when you make a living hunting and guiding. This scope gives me total confidence regardless of where the sun is at thanks to how well it reduces glare in harsh light and offers unmatched light transmission in those early mornings and late evenings.
So if you're looking for the perfect setup to shoot a wide range of animals and will work for a wide range of people, then check out the details below. This build is lightweight, accurate, and friendly on the shoulder.
SPEC LIST:
---
SHOP PRODUCTS USED IN THIS BUILD:
---