---
The garlic sesame big game burrito is a perfect dish for tailgating or cooking at basecamp. For ease, most of the prep can be done at home ahead of time. You can also prepare both sauces in advance and refrigerate them for up to a week. This recipe uses instant rice and beans with just a handful of fresh ingredients, so it's a good one to keep in mind when you're packing light.
The caribou backstrap we used in this recipe was taken in Northern B.C. during the mid-September rut. When it comes to caribou meat harvested during a rut, there are two camps, those who feel the meat is inedible and those who say it's strong-flavored but delicious. After trying it in these burritos, we fall into the latter category. In place of caribou, try substituting any high-quality game steak for a new twist to this solid recipe.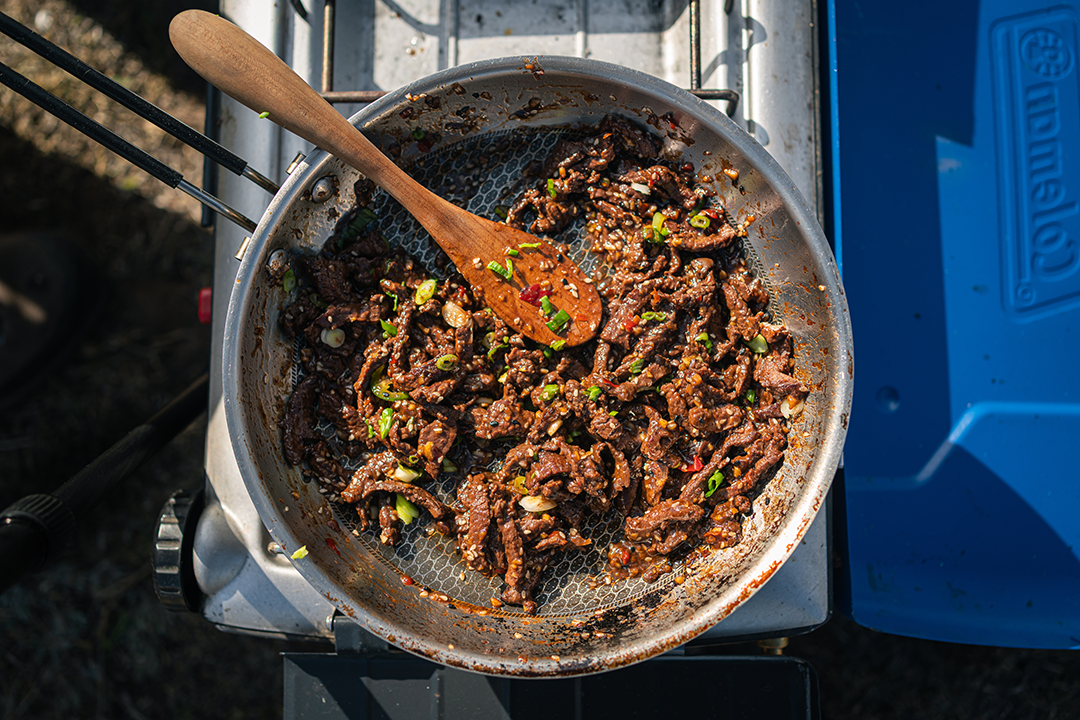 Ingredients:
---
Spicy Lime Mayonnaise
½ cup Mayonnaise
1½ Tbsp Sriracha hot sauce
1 lime, zested and juiced
Garlic Sesame Sauce
¼ Cup Sweet chili sauce
¼ Cup Soy sauce
1 Tbsp White sesame seeds
1 Tbsp Black sesame seeds
4 Cloves Garlic, peeled and finely chopped
1 Thumb Ginger, peeled and finely chopped
Other
8 oz Caribou meat, sliced into 1½" x ¼" x ¼" strips
1 Pack Instant rice and beans
2 12" Flour tortillas
4 Tbsp Oil
2 Green onion, thinly sliced
1 Cucumber, sliced into wedges
8 Sprigs Cilantro
8 Leaves Basil
1 Jalapeño, thinly sliced
Spicy Lime Mayonnaise
Mix the ingredients and refrigerate for up to one week.
Garlic Sesame Sauce
Mix the ingredients and refrigerate for up to one week.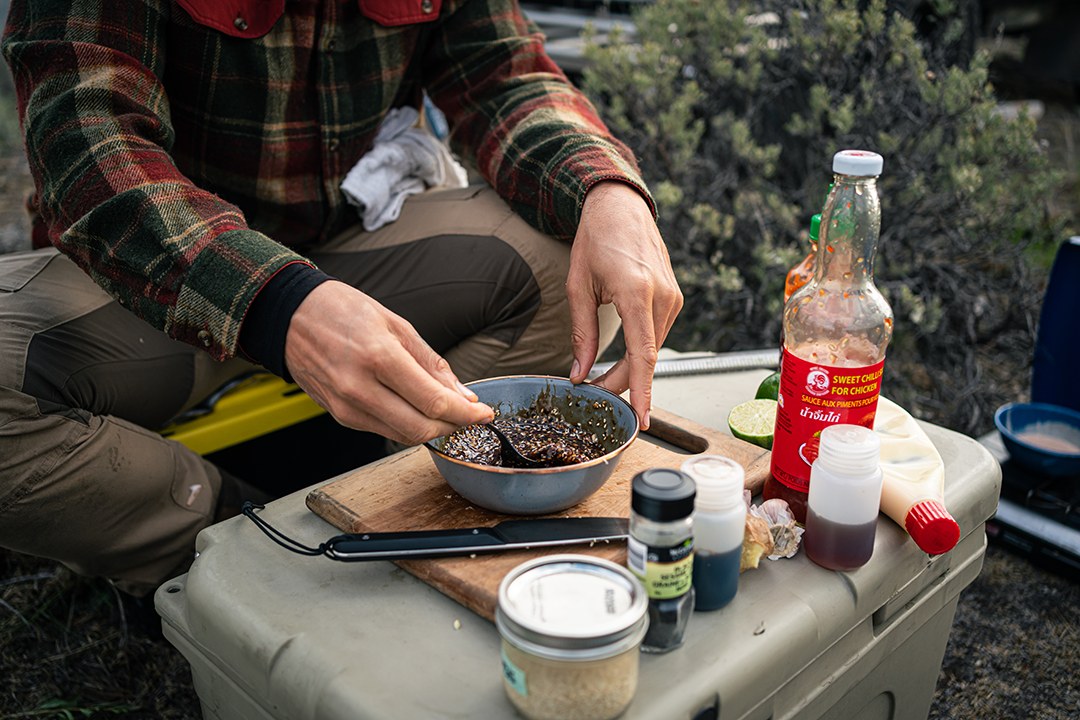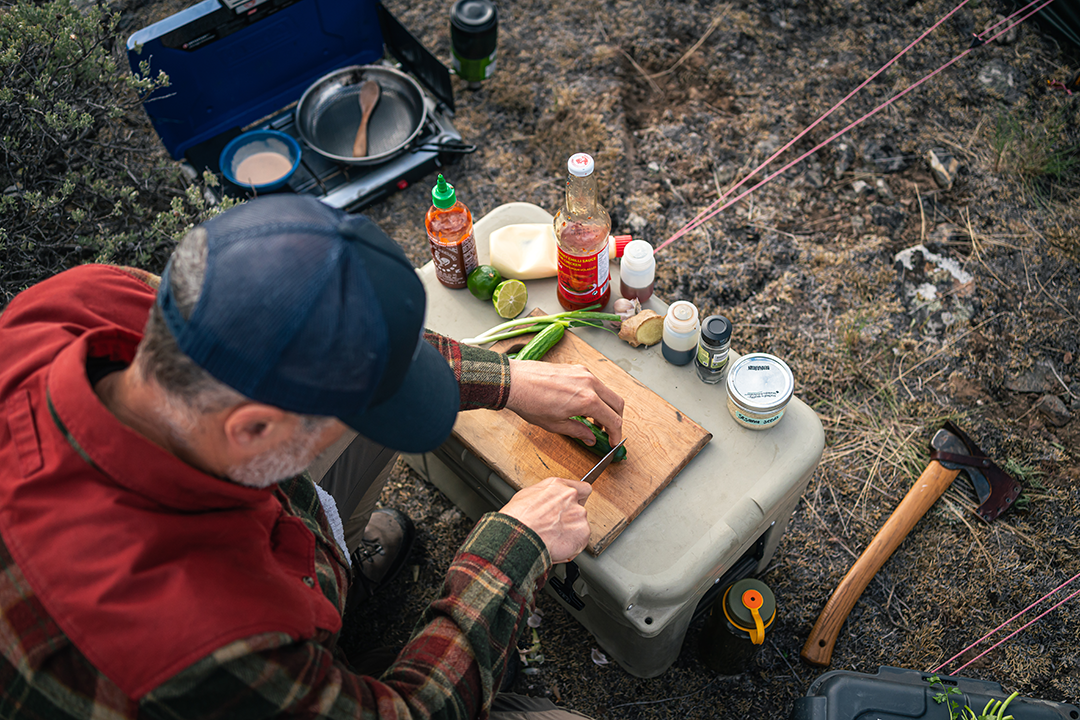 Step-By-Step Instructions:
---
Heat half the oil in a frying pan and sear the meat for approximately 2 minutes.
Add the garlic sesame sauce and glaze the meat, approximately 3-4 minutes and mix in the green onion.

Build the burrito in the following order starting from the bottom: Tortilla,

rice

and beans

, glazed meat, cucumber, spicy lime mayonnaise, cilantro, basil, thinly sliced jalapeños.

Roll the burrito tightly and fry in the remaining oil over medium-low heat until the burrito is dark golden brown, crispy and hot throughout.