---
This is hands down one of the easiest and tastiest wild game meals we have ever made in camp. The prep is super simple thanks to a couple of pre-made ingredients and the total cook time is less than 15 minutes.
To keep things simple we suggest using store-bought tortellini and a packet of beef gravy. The important thing to figure out is the right amount of packet gravy to use. For this recipe, we used one packet that made 1¼ cup of gravy. We also doubled the amount of water the packet calls for to account for the evaporation during cooking.
The meatballs can be made up to a day ahead and stored in a cooler until ready to cook. The ground meat used in this recipe came from a moose taken in Northern B.C. last fall but any ground game meat will work.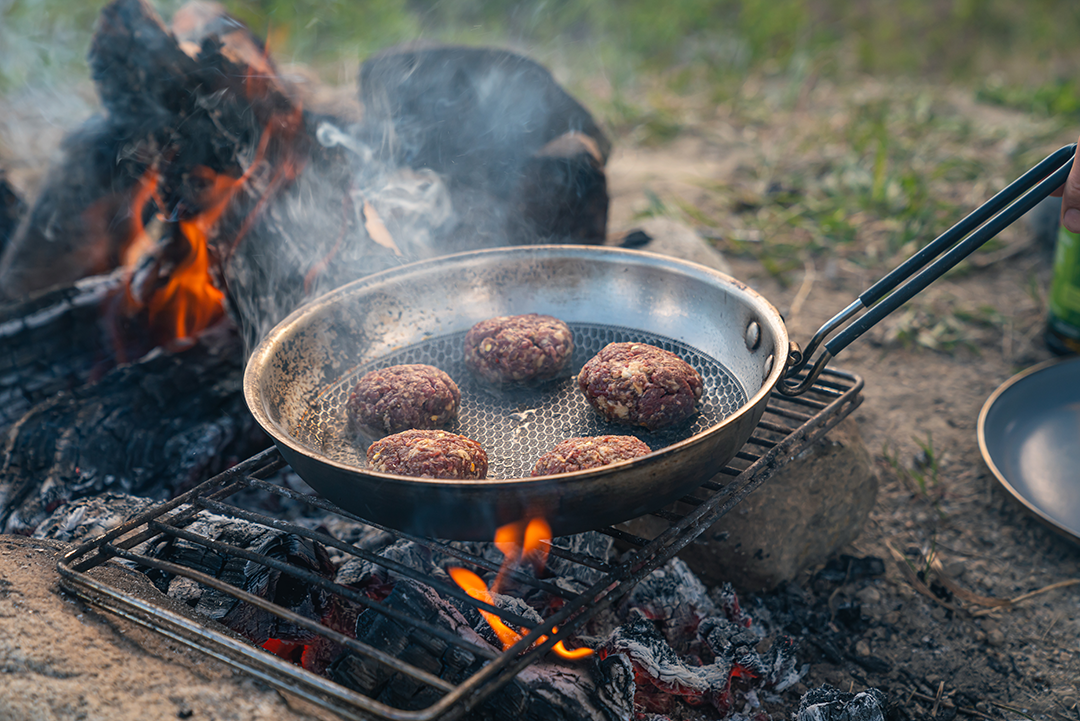 Ingredients:
---
Spice Mix
1 Tbsp + 1 Tsp Fennel seed, crushed
2 Tsp Chili flakes
2 Tsp Onion powder
1 Tsp Garlic powder
Other
16 oz Ground game meat
2 Tsp Seasoning salt
1 Portuguese bun, torn into bite-sized pieces
¼ Cup Milk
1 Egg
¼ cup Parmesan, grated
3 Tbsp Oil
½ Onion, small dice
2 Kale leaves, de-stemmed and rough chopped
1 Packet Instant gravy (makes 1¼ cup gravy)
Store-bought cheese tortellini
Parmesan for garnish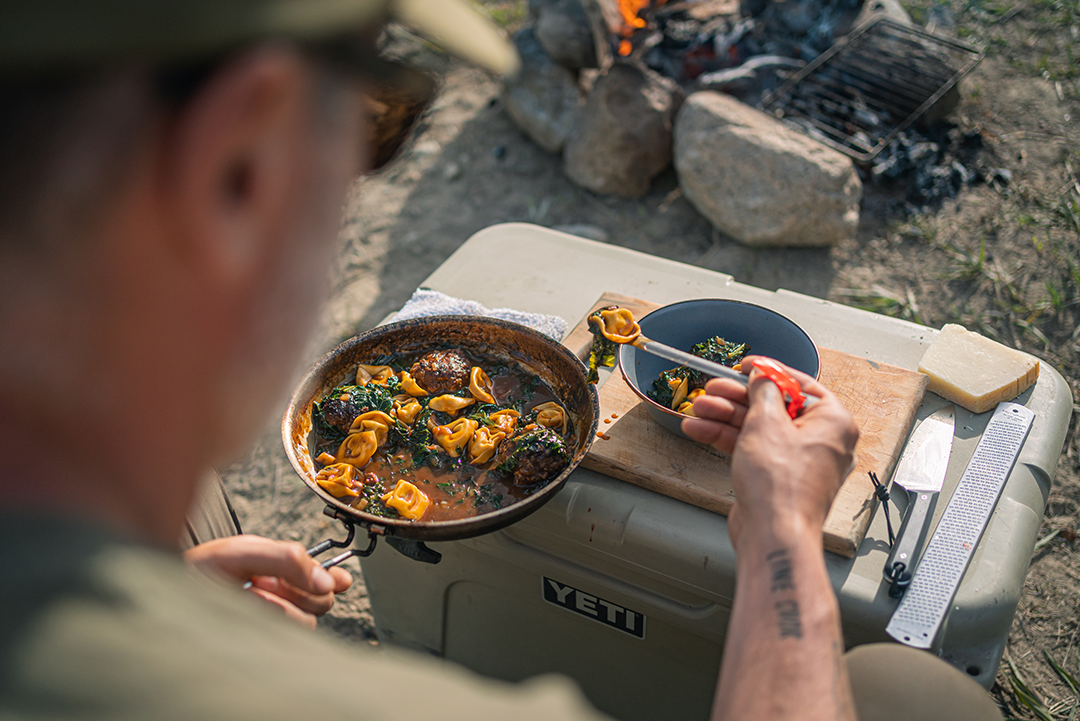 Step-By-Step Instructions:
---
Make the spice mix ahead of time.
Mix the Portuguese bun, milk, egg, ground parmesan, and seasoning salt in a bowl and mash into a paste.
Combine the bread mixture and ground meat and mix well.
Portion the meat mixture into 2-ounce meatballs and flatten slightly on two sides.
Add the oil to a hot pan and brown the meatballs on both sides, approximately 3 minutes total.
Remove the meatballs from the pan and set them aside.
Sauté the diced onion for 2 minutes until translucent.
Add the chopped kale to the pan and sauté for 1 minute.
Add 3 cups of water and the required amount of packet gravy mix.
Return the meatballs to the pan, add the tortellini and simmer until everything is cooked. Add water as needed so the gravy coats everything once fully cooked.
Finish the dish with fresh grated Parmesan cheese and serve.