Get On Target Faster
---
The DeltaPoint Pro is a red dot optic designed for those who don't just demand speed, they depend on it. Its soul speaks to tactical operators and self-defense practitioners, but for hunters that need to make quick shots at close ranges, look no further. Whether it's on the battlefield, at the range, or hunting dangerous game, the DeltaPoint Pro can take on whatever you dish out.
Simply put, this rugged red dot sight is built for speed and abuse. Its lightweight aluminum housing is shrouded in spring-steel armor and can withstand shot after shot, day after day. Its tried-and-true design can be used to charge your slide without affecting your zero, while its crystal-clear lens and enormous field-of-view help you acquire targets quickly without distorting the image.
Features That Perform
---
When it comes to features, the DeltaPoint Pro delivers in spades. It maintains Leupold's Motion Sensor Technology (MST), which turns the illumination off after five minutes of inactivity. When the MST detects motion, it instantly turns the illumination back on, so it's ready when you are. A manual mode allows the sight to be shut off when not in use. You can also toggle through eight illumination settings, making the dot easily visible in low-light conditions or the mid-day sun.
A tool-free, spring-loaded battery compartment makes changing the standard CR2032 battery an absolute breeze. The battery is replaced from the top of the sight, eliminating the need to remove the red dot from your gun, saving you time and energy it takes to re-zero your gun.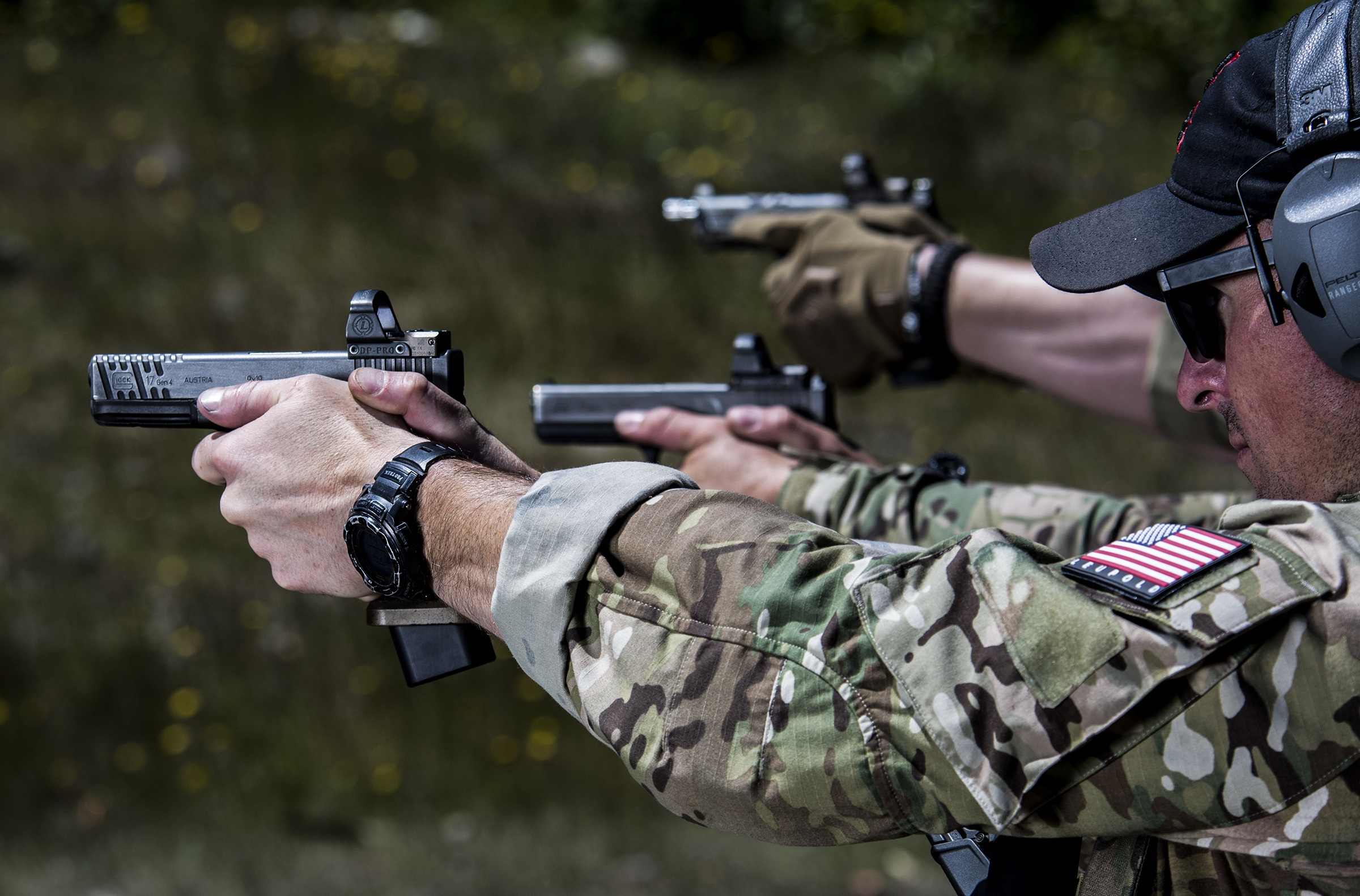 Your reticle won't wander, either, be it under heavy recoil, extended fire, or both. Its scope-like precision click adjustments make sighting it in quick and easy, while a 2.5-MOA red dot model or a 7.5-MOA inscribed red delta model let you pick which type of aiming point you prefer.
Unparalleled Ruggedness
---
Like all Leupold riflescopes and sights, the DeltaPoint Pro is built to last. Made right here in Beaverton Oregon, it's capable of handling the recoil of a .22LR to a .458 SOCOM – so even the meanest cartridges or shells won't rattle it.
DiamondCoat lens coatings protect the lens no matter how much of a beating your DeltaPoint Pro takes. Leupold's Twilight Max Red Dot Light Management System also ensures you'll see a clear, crisp image year after year, even in the harshest lighting conditions. And, of course, it's waterproof to 33 feet – meaning you aren't going to have to worry about water killing your battery.
Tested tough and backed by Leupold's Lifetime Guarantee, the DeltaPoint Pro will never let you down.
Elevate Your Handgun, Rifle, or Shotgun
---
The DeltaPoint Pro's versatility helps maximize its value – the same DP Pro you mount on your handgun or AR build can also find a home on a hunting rifle or turkey gun. It's an optic designed to add speed to almost any setup.
This is the red dot sight you've been waiting for.
A 2.5-MOA red dot model or a 7.5-MOA inscribed red delta model are available.
Top-access, spring-loaded battery compartment saves time.
Scope-like precision click adjustments make sighting in quick and easy.