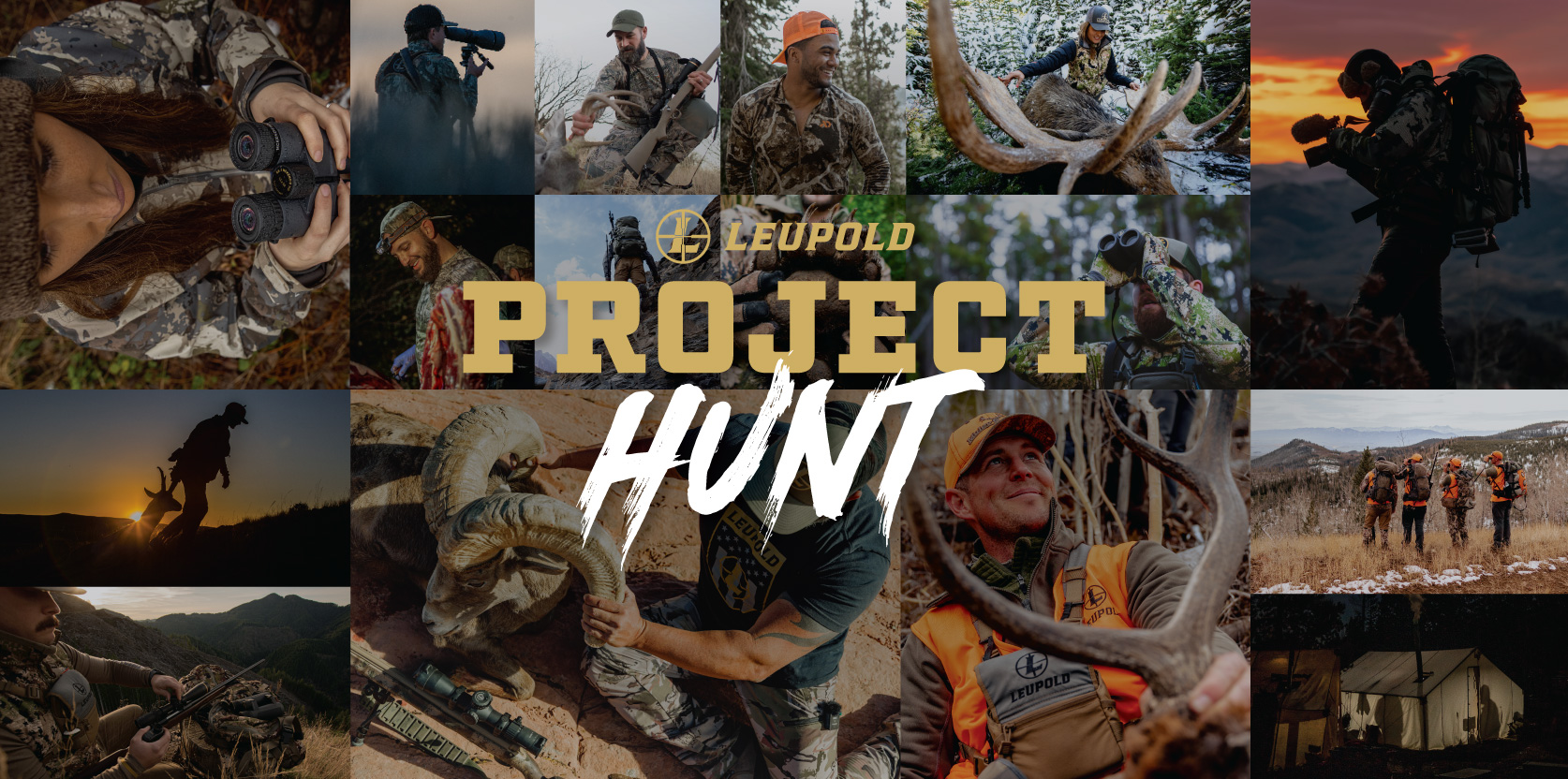 YOUR TAG. YOUR HUNT. YOUR STORY.
---
Every hunter has a story worth telling. Let us tell yours.


You plan the hunt. You call the shots. We'll send the videographer and hit record. Entering is easy.
Simply let us know what you're hunting, where you're hunting and why your story is unique.
April 18, 2022 - June 18, 2022
Must provide a 2-minute submission video.
SUBMIT YOUR APPLICATION
---
Must provide a 2-minute submission video.
Entries will be judged on the basis of hunt plans, story, and on-camera personality.
Open to U.S. residents and U.S. hunts only. Must be 18 years of age or older.
APPLICATION DEADLINE HAS CLOSED FOR 2022.
---
Professional videographer for the duration of your hunt.*
(ARV $20,000)
-
A limited series or short film produced by Leupold to be released on Youtube in 2023.
-
Personalized photo package.
-
Complete Leupold optics kit.
(ARV $2,500)
-
Annual GOHUNT Insider membership.
(ARV $149)

*maximum 7 days in the field.
FAQ
---
Q: When will the winner be announced?
A: Submissions will be reviewed in June and July. One winner will be selected and announced in early August 2022.
Q: Is Leupold paying for my tags and hunting expenses?
A: No. This is your tag and your hunt. We're just providing the videographer and optics gear.
Q: What if I don't know my draw results yet?
A: Still apply and let us know that your hunt is pending draw results. If you're selected as a finalist, we will follow up to confirm your draw results.
Q: What if I didn't draw anything special and am just hunting OTC?
A: Still apply! We want to hear your plan for the season and why we should tag along.
Q: I have multiple hunts planned this Fall, can I enter more than once?
A: Absolutely. You must submit a separate entry form for each hunt planned as well as a video submission for each.
Q: When will the videographer arrive and where will they stay?
A: Every hunt will be different. Logistics will be worked out once a winner is selected.
Q: I'm planning a tough backcountry hunt, will the videographer be able to keep up?
A: Absolutely. Our videographer has decades of professional experience on rugged backcountry hunts.
Q: My hunt season is a month-long, will the videographer be there the entire time?
A: No. Let us know the primary 5-7 days you plan to hunt and we will plan accordingly.
2021 PROJECT HUNT WINNERS
---
OTC Colorado Deer & Elk
2021 Project Hunt winner Jesse Shiner and three of his military service brothers joined forces off the battlefield for their first-ever hunt together.
Arizona Desert Bighorn
2021 Project Hunt winner Matthew Hicks drew a once-in-a-lifetime desert bighorn tag in Arizona after applying for 23 years.