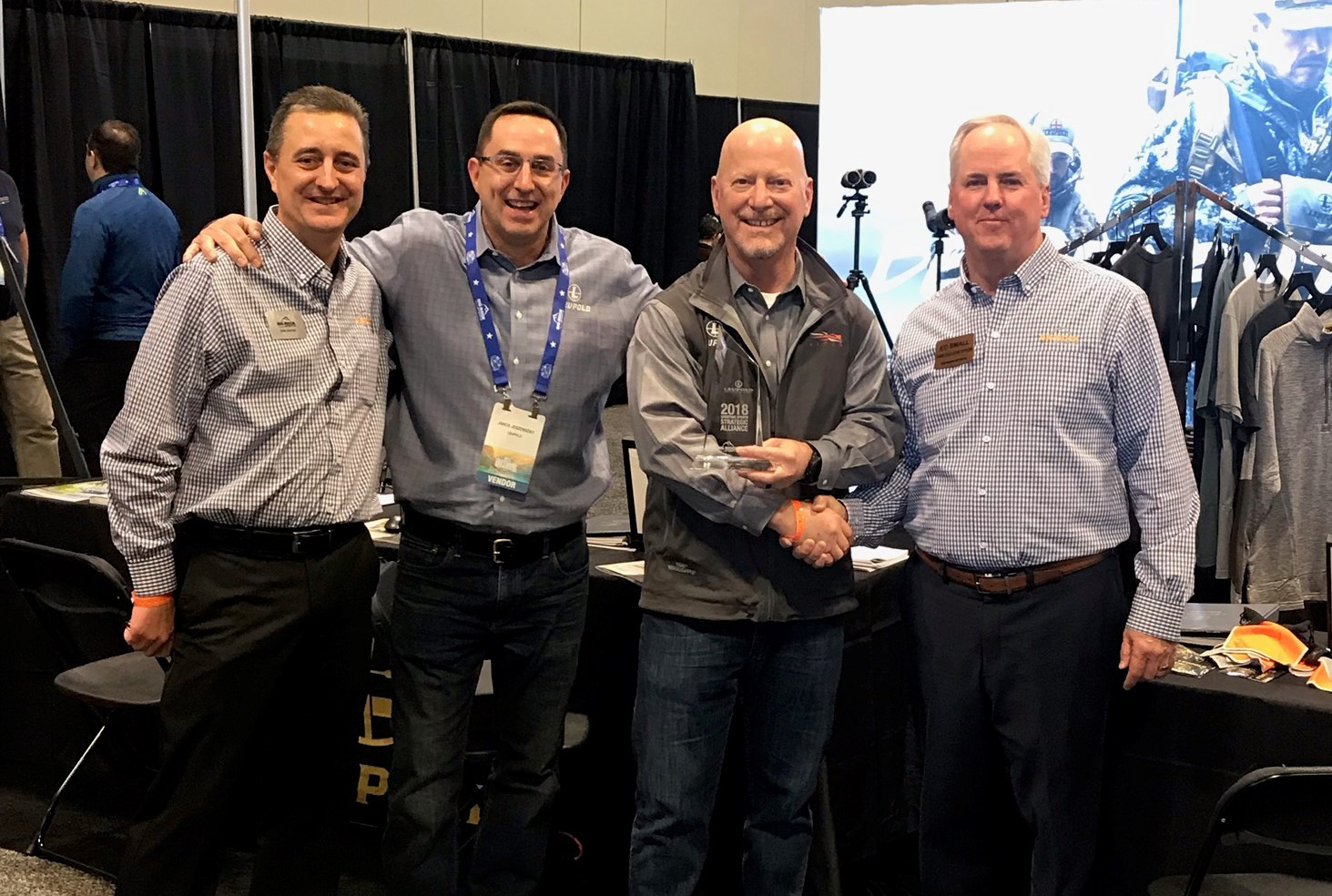 Leupold & Stevens was named winner of the Strategic Alliance Award at the Big Rock Sports Show earlier this month in Nashville.
Big Rock Sports is a world-class shooting, fishing, and taxidermy distributor that has reach throughout North America. Leupold's Vice President of Global Sales, Scott Cain, and Director of U.S. Commercial Sales, Janos Jeszenszky, were on-hand to accept the award from Big Rock Sports' president of merchandising, Bob Hunter, and Chief Executive Officer, Ed Small respectively.
"We're honored to be recognized by our partners at Big Rock Sports," Cain said. "Receiving the 'Strategic Alliance' award from a distributor with Big Rock's amazing history and reach signifies the excellence and relentless drive that makes the Leupold brand the dominant force it is in the shooting and outdoor marketplace."
Leupold received double honors at the Big Rock show, as the new-for-2019 Freedom Red Dot Sight (RDS) won the Best New Product for the optics category.