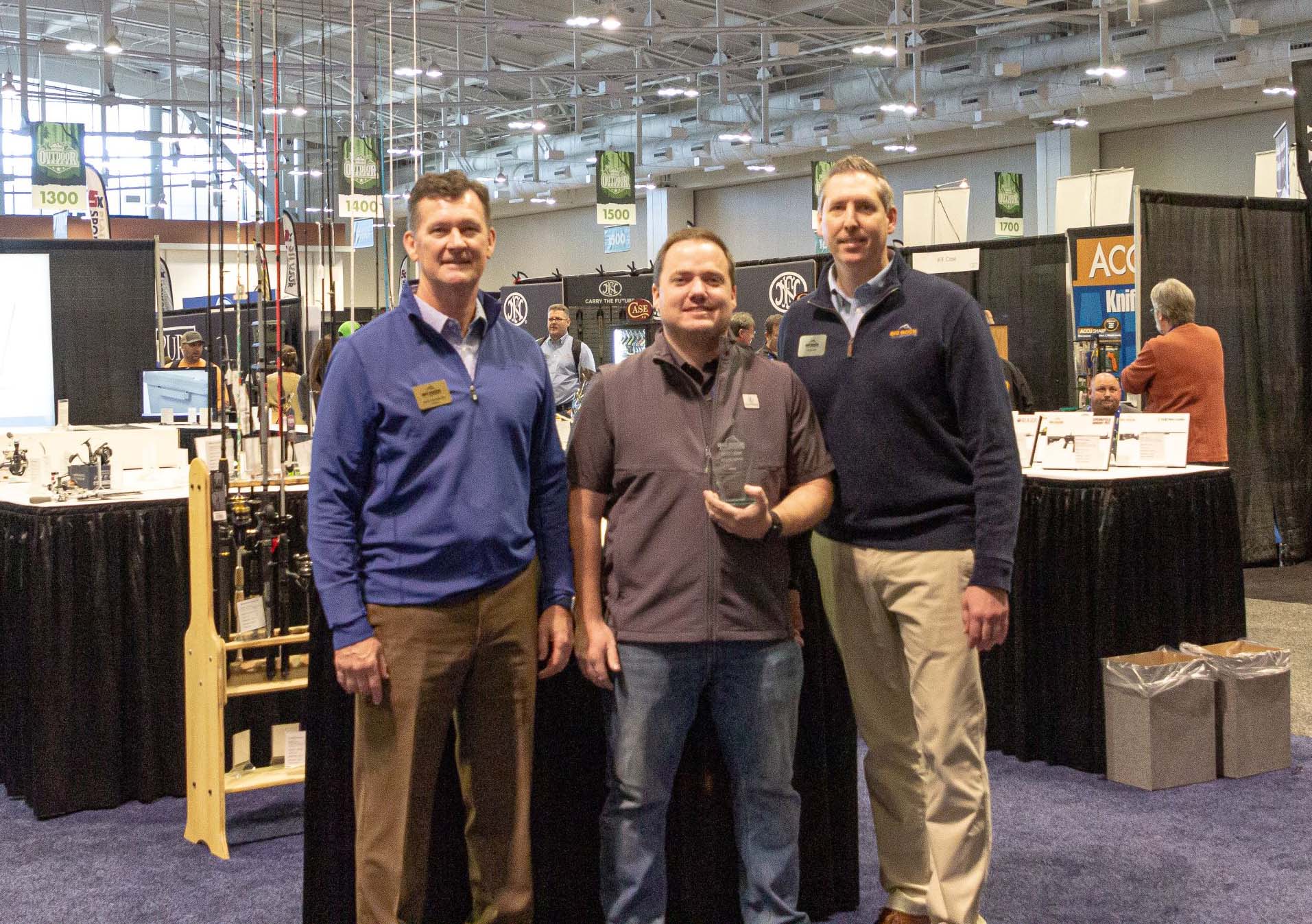 Leupold & Stevens, Inc., provider of the world's most rugged, lightweight, and clear sport optics, is pleased to announce that the BX-4 Range HD Rangefinding Binocular was named "Best New Optic" at the 2023 Big Rock Sports Nashville Outdoor Expo in January.
One of the premier outdoor sports goods distributors in North America, Big Rock Sports, LLC, is focused on supplying more than 15,000 retailers with the best products from over 1,200 manufacturers in the fishing and shooting sports industry. 2023 marked the 8th year of Big Rock Sports' New Product Expo, where thousands of retailers are invited to get an up-close and personal look at the industry's latest products before casting their votes.
"Leupold continues to demonstrate relentless innovation leadership with the launch of the BX-4 Range HD Rangefinding Binocular, further cementing their significance and legacy in this field," Ryan Link, Big Rock Sports' Director of Merchandising, said in a press release. "We are honored and excited to partner with Leupold to bring this product to market and we congratulate the entire Leupold team on their award for Best New Scope/Optic in the 2023 Big Rock Sports Outdoor Expo."
The BX-4 Range HD combines Leupold's DNA laser engine and ballistics software with the company's award-winning BX-4 binocular, allowing hunters and shooters to spot and range targets at the same time without wasting valuable seconds switching between gear. Its high contrast red OLED display delivers visible readouts in any light, and its edge-to-edge resolution makes glassing sessions easy on the eyes.
"Hunters and shooters have been asking us to develop a rangefinding binocular for years," said Tim Lesser, Vice President of Product Development and Marketing for Leupold & Stevens, Inc. "We weren't going to come to market until we had the product that Leupold consumers both demand and require. The BX-4 Range HD is that product. Its rangefinding solution and optical performance are the best in its class, hands down. We're proud that our partners at Big Rock Sports recognize that, too."