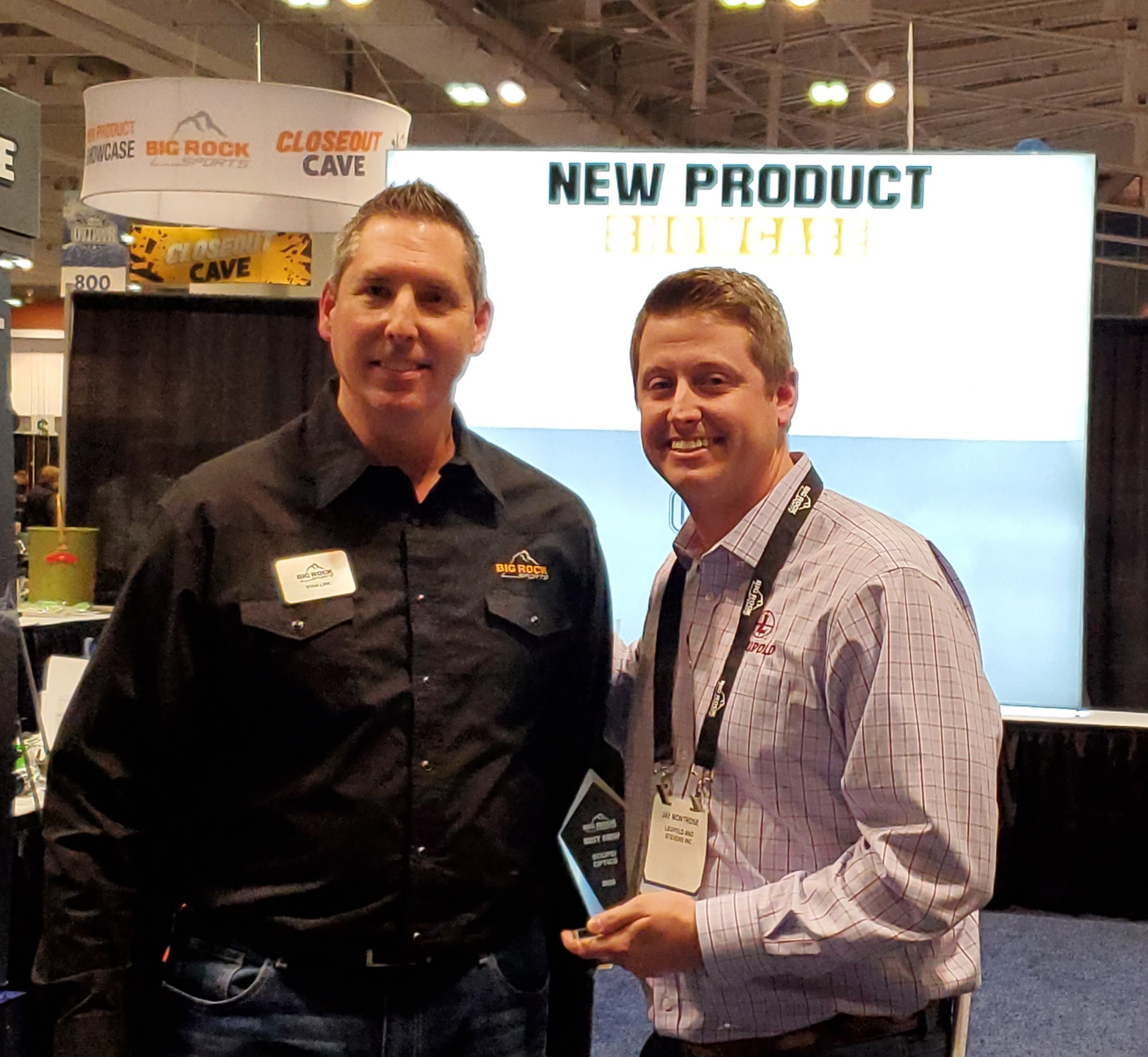 The new-for-2020 VX-3i CDS-ZL riflescope from Leupold & Stevens, Inc., won the Best New Product for the optics category at the 2020 Big Rock Sports New Product Showcase, held earlier this week in Nashville.
Big Rock Sports is a world-class shooting, fishing, and taxidermy distributor that has reach throughout North America. Leupold's Director of Strategic Accounts, Jay Montrose, was on-hand to accept the award from Ryan Link, GMM/Director of Merchandising for Big Rock Sports.
"Distributors and authorized retailers alike have been excited about the addition of a ZeroLock feature to our VX-3i riflescope line," Montrose said. "When it comes to rugged reliability and relentless versatility, no scope in its class can outperform the VX-3i. The CDS-ZL models will deliver unprecedented value to our core consumers."
Built to deliver relentless versatility, the award-winning VX-3i line appeals to hunters and shooters alike. Now it will be available featuring one of Leupold's most popular attributes, the ZeroLock dial. Four VX-3i CDS-ZL models are shipping now. Two will feature a 30mm maintube and a side focus feature, while two others have a 1-inch maintube and no side focus. Magnification ranges from 3.5-10x to 4.5-14x, and Duplex and Wind-Plex reticles are available.
The ZeroLock feature prevents unintended adjustments and ensures an accurate return to zero. Fast and easy to use, it's a low-profile, one revolution, and CDS-ready dial. It marks the first time that Leupold has made ZeroLock technology available at a price point below that of the popular VX-5HD.
Like all of Leupold's riflescopes, the VX-3i CDS-ZL is designed, machined, and assembled in the United States.