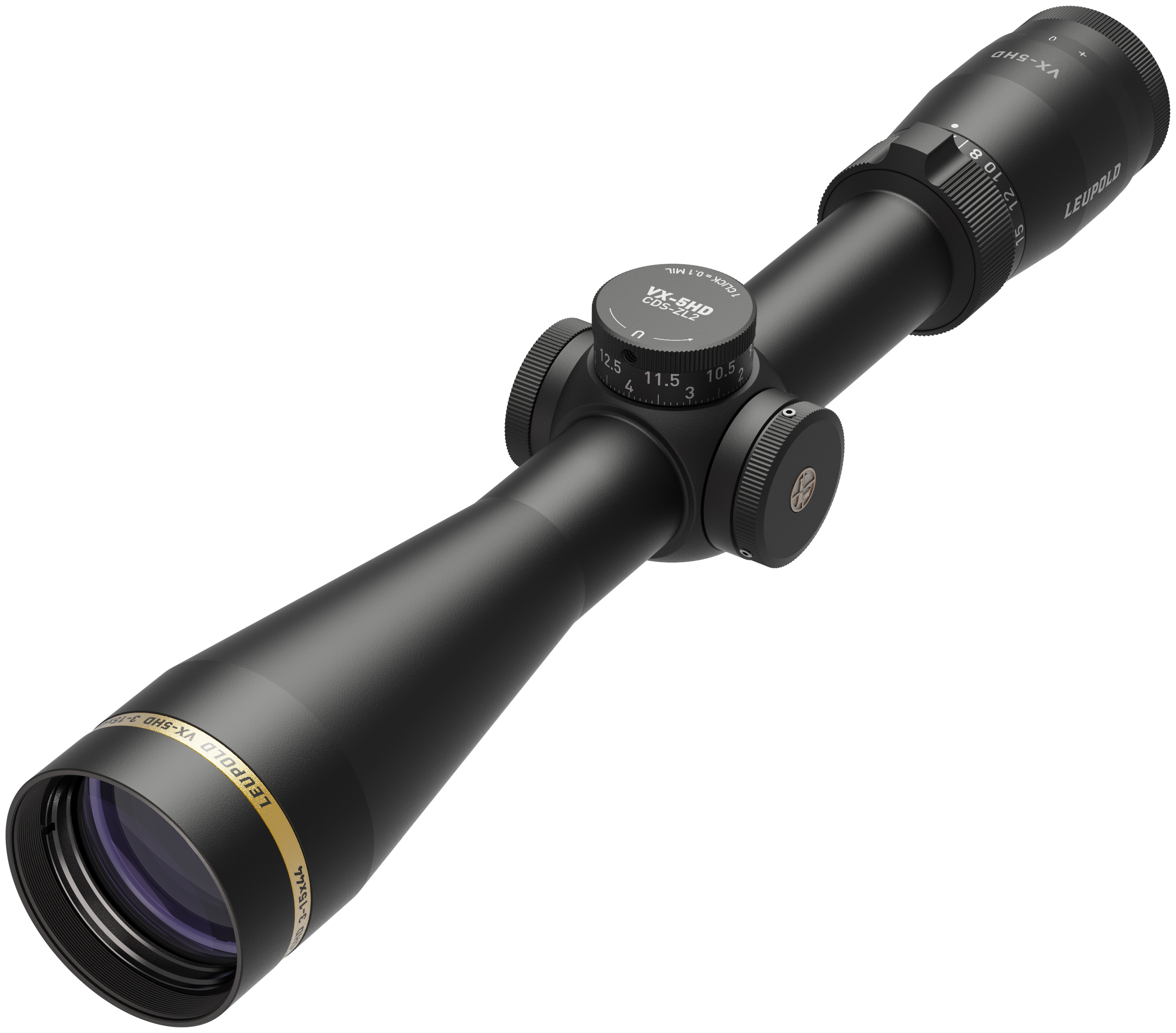 Leupold & Stevens, Inc., has announced that it will be adding a model with milliradian adjustments to the previously MOA-based VX-5HD riflescope. Featuring Mil-based adjustments and a Tactical Milling Reticle (TMR), the new model is built to serve as the best of both worlds.
Leupold's VX-5HD line – which has been recognized for its excellence by being named "Optic of the Year" by Guns & Ammo and embraced by consumers around the globe – features a 5x erector assembly and fits perfectly into Leupold's riflescope family between the VX-3i and the VX-6HD.
"When we designed the VX-5HD line, we were working to build a scope that suited any potential need a hunter or recreational shooter might have," said Vici Peters, Product Line Manager for Leupold & Stevens, Inc. "Last year, we added the high-power 4-20 and 7-35 models. This year, we're excited to make the VX-5HD available in a Mil/Mil configuration, ensuring that hunters and shooters who prefer a milliradian setup can still benefit from the line's class-leading features."
The TMR reticle featured in the new VX-5HD expands on existing Mil-Dot reticle designs. It utilizes hash marks instead of dots for increased ranging and hold-over precision, while providing aiming points for wind and bullet drop compensation.
Like the entire VX-5HD riflescope line, the new model features Leupold's Twilight Max HD Light Management System – the same system associated with all of Leupold's premium products – allowing users to better utilize their optics longer during the early predawn hours to well past dusk. Twilight Max HD combines exceptional light transmission and glare management to provide vivid images and top-of-the-line optical performance in low-light conditions. The lightweight VX-5HD line disperses recoil energy for unrivaled durability, and is both waterproof and fogproof. Guard-ion lens coatings shed dirt and water for clear, crisp images.
Like all of Leupold's riflescopes, the VX-5HD is designed, machined, and assembled in Beaverton, Ore., and is backed by the company's legendary Lifetime Guarantee.