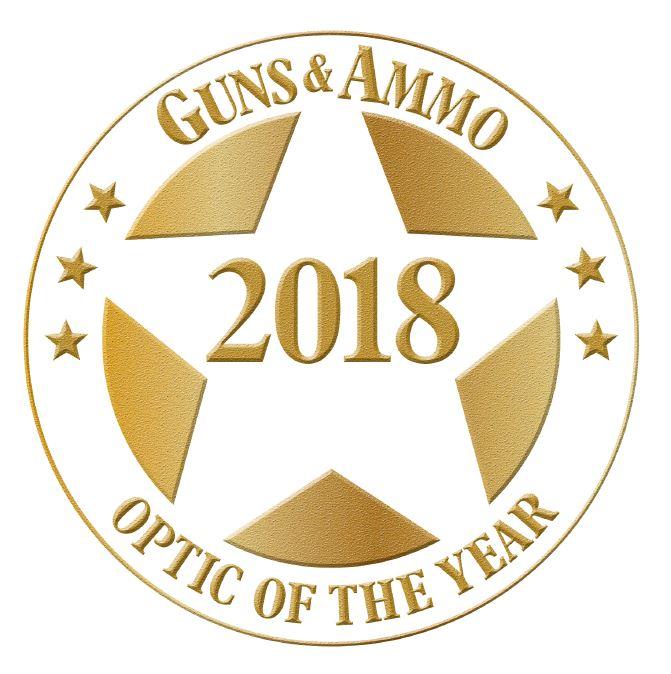 The VX-5HD riflescope line from Leupold & Stevens, Inc., has been named "Optic of the Year" by the editors of Guns & Ammo magazine.
"Leupold's VX-5HD could become your go-to scope," wrote the Guns & Ammo editors. "With a 5:1 zoom ratio, the VX-5HD is currently offered as a 1-5x24mm, 2-10x42mm (with or without Leupold's CDS dials), as well as a 3-15x44mm and a 3-15x56mm (both with CDS dials standard). Retail prices start at $910 for the low-power range variants and only climb to $1,430 for the 3-15X model with the biggest objective lens. If you know your optics, these are awesome prices for a scope with so many practical benefits."
Guns & Ammo annually recognizes the preeminent products in the shooting and outdoor industry. The winners for each of the publication's categories are selected using a point system built around several criteria. Key among them: The winning product must have demonstrated quality and reliability to a degree that met or exceeded its design objective and offer great appeal to the masses.
The VX-5HD features a 5x erector assembly, fitting perfectly into Leupold's line up between the VX-3i and the VX-6HD – and there's a VX-5HD out there to meet any task thrown at it. Thanks to its Twilight Max HD Light Management System, the VX-5HD delivers a crisp, clear image from first light to the last inkling of twilight, without compromising its ability to reduce glare in the harshest midday sun.
"Each year, more hunters are going beyond their comfort zone to take on new, relentless challenges," said Bruce Pettet, President and Chief Executive Officer for Leupold & Stevens, Inc. "The VX-5HD is purpose-built to help those hunters expand their reach – and it's meant to deliver everything they need and nothing they don't. Our entire team is incredibly proud that the editors of Guns & Ammo have recognized it in this year's awards issue."