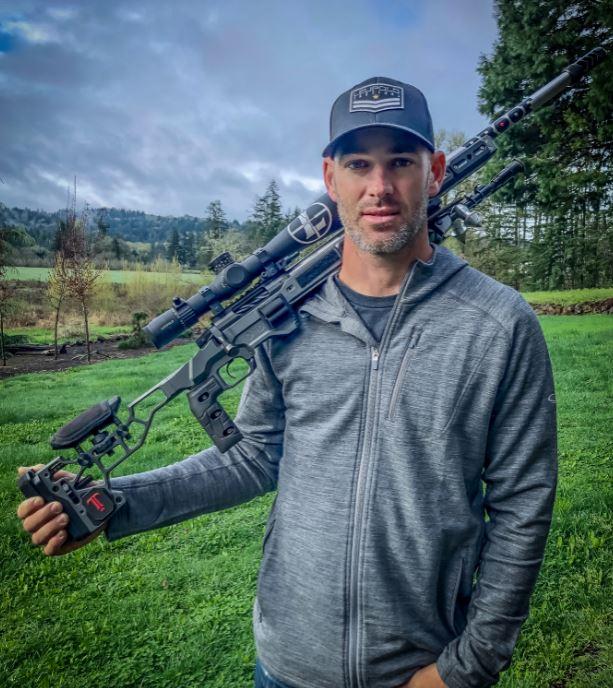 Leupold & Stevens, Inc., is proud to announce the addition of Oregon resident and renowned long-range competitive shooter Jon Pynch to the company's Pro Team. Pynch is a perennial contender on both the Precision Rifle Series (PRS) and National Rifle League (NRL) circuits – and is the NRL's reigning champion.
A Pacific Northwest native, Pynch was born in Washington. A lifelong backcountry hunter and relentless outdoorsman, he picked up competitive shooting as an adult and has thrived in both the NRL and the PRS Pro Bolt Gun Series Division. The Pro Bolt Gun Series is a renowned national level championship shooting series that's comprised of more than 40 two-day rifle competitions hosted across the nation.
Pynch will now exclusively run Leupold optics, and used the award-winning Mark 5HD 5-25x56 riflescope during the MPA Spring Shootout in Blakely, Ga., on April 6-7.
"Of all the gear a competitive rifle shooter relies upon, nothing can change the game as much as the optic," Pynch said. "I'm ecstatic to work with Leupold – a company that has long produced the industry's most dominant and reliable riflescopes, all of which are built right here, not far from my home here in the Pacific Northwest."
The Mark 5HD line that Pynch will run on his competition guns has been crafted to redefine accuracy, precision, and optical performance for long-range shooters – and do so in a package that embodies rugged reliability. Three models – a 7-35x56, 5-25x56, and 3.6-18x44 – are available in both milliradian and MOA configurations.
"Jon is one of the long-range community's most respected competitors, and a longtime fan of the Leupold brand," said Riza Lesser, Strategic Partnerships Manager for Leupold & Stevens, Inc. "We're excited to add him to the team – and to be able to provide the optics that will help keep him atop the PRS and NRL fields."