---
Here is a great recipe that will turn any game roast into a finger-licking good sandwich in only a few minutes. Any wild game roast cleaned of silver skin will work in this recipe, and because of the way it is prepared, it will yield a very tender result. The two keys to this dish are a nice soft hoagie bun and slicing the game roast against the grain as thin as possible. This will help the meat to shred and break down even more once it is cooked.
Recipe makes 2 sandwiches.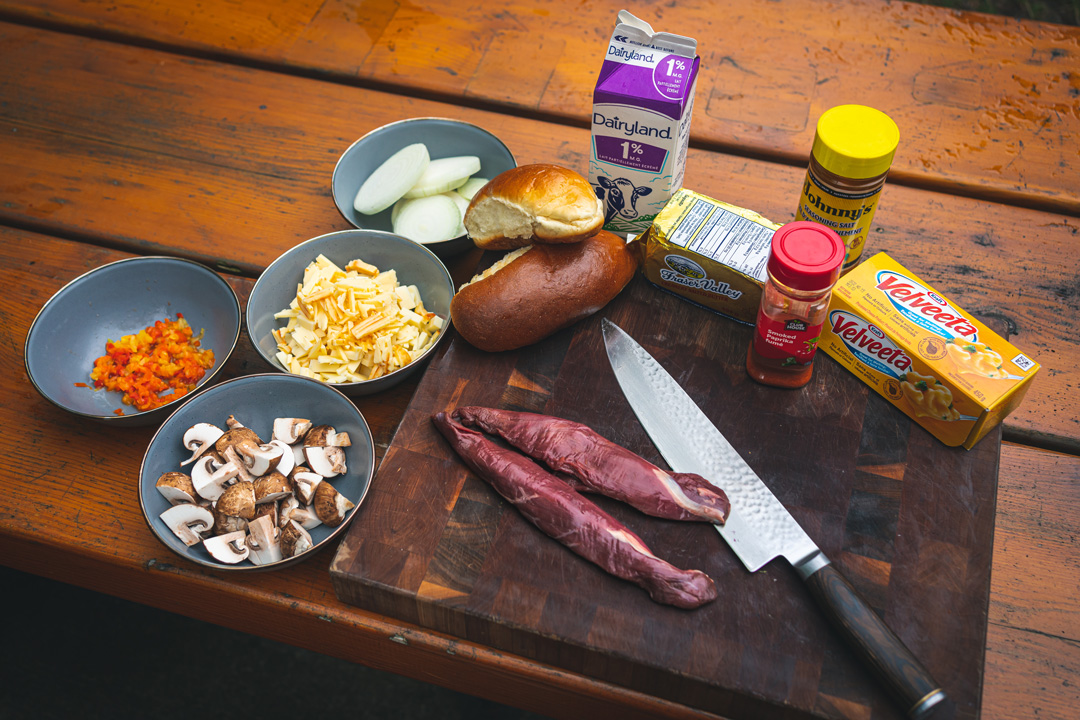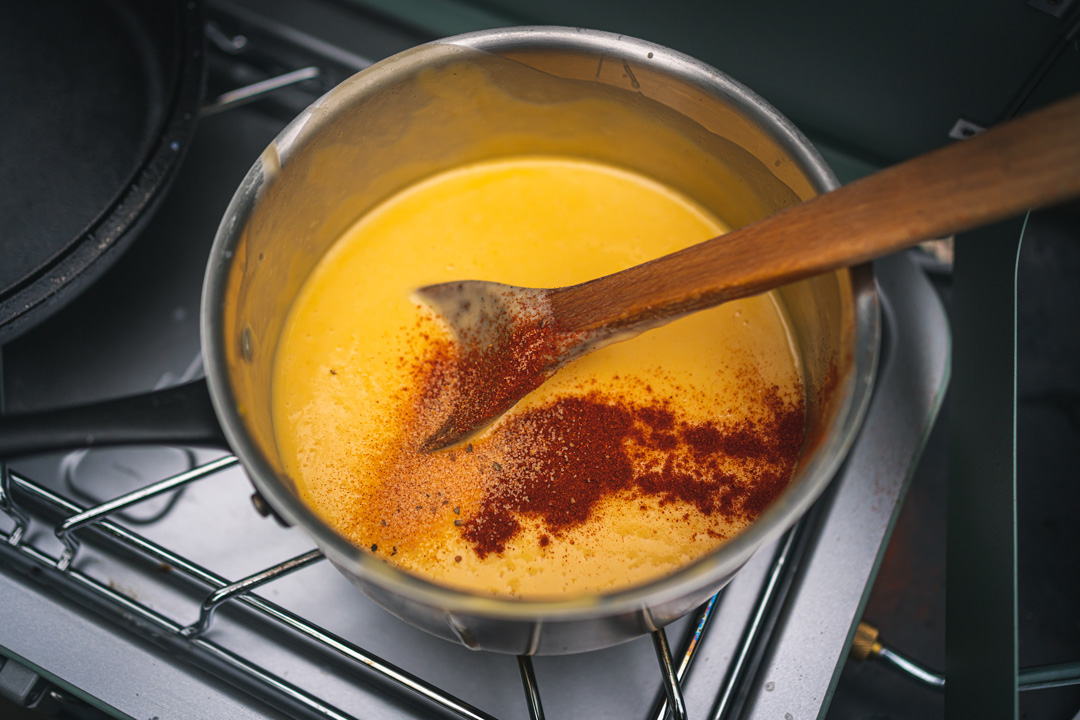 Ingredients:
---
Cheese Sauce
½ Cup Velveeta
½ Cup Milk
½ Cup Provolone cheese
½ Cup Smoked cheddar cheese
¾ Tbsp Smoked paprika
¼ Tsp Seasoning salt
¼ Cup Hot chopped peppers
Mushroom Onion Mix
4 Tbsp Butter

4 Sliced onion rings

1 Cup Chopped mushrooms
Other
4 Tbsp Butter
1 lb thinly sliced venison
1 Tsp Seasoning salt
2 Hoagie rolls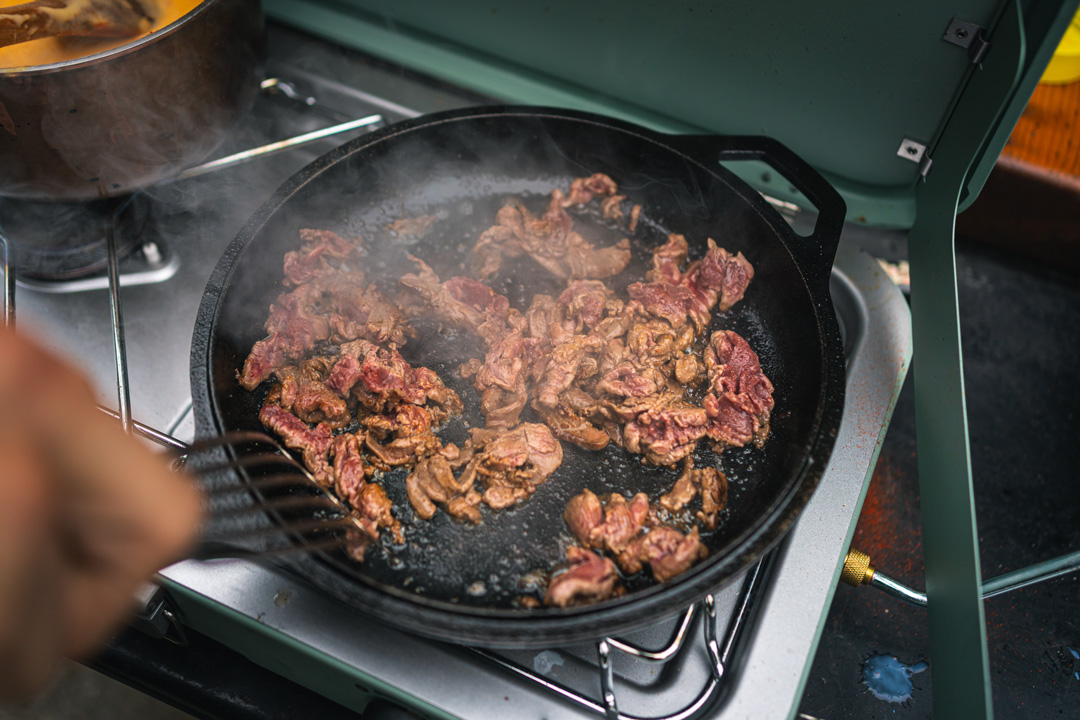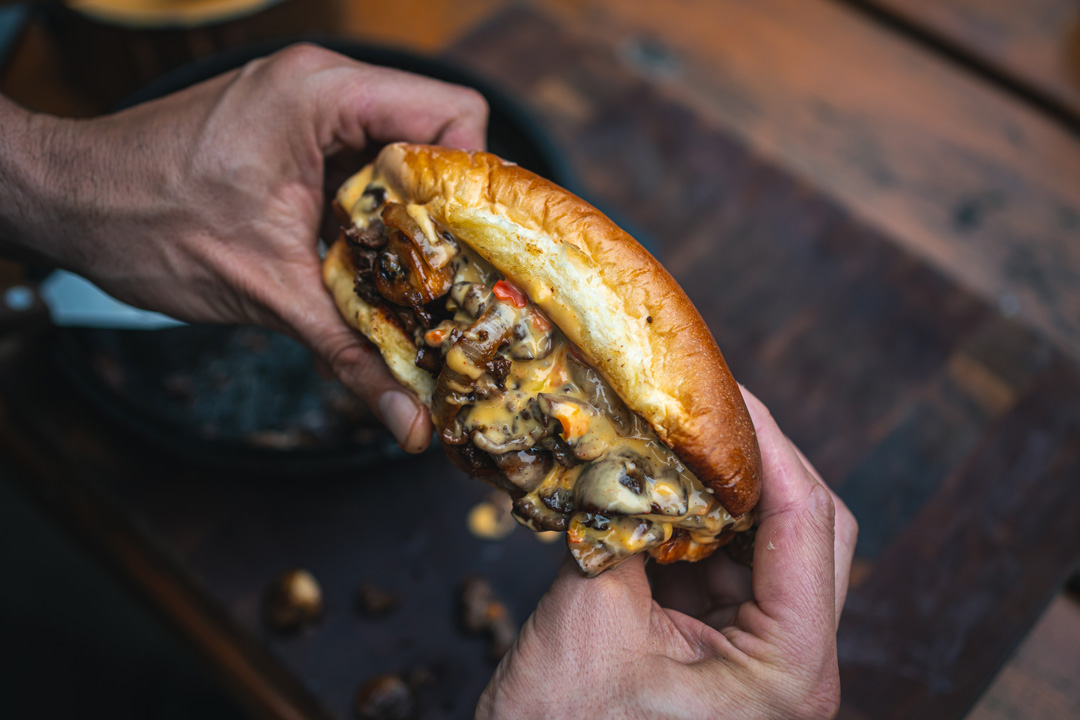 Step-By-Step Instructions:
---
Cheese Sauce
Mix all the ingredients in a pot and bring to a gentle simmer over medium-low heat.
Keep the cheese sauce hot while cooking the rest of the sandwiches.
Mushroom Onion Mix
Add half the butter and the sliced onion rings to a pan and brown the onions on one side over medium heat, approximately 3-4 minutes.

Mix the rest of the butter and mushrooms into the pan and sauté the mixture for 4-5 minutes or until the mushrooms are golden brown and cooked.

Set the mix aside.
Cooking
1. Preheat a large pan over medium-high heat and add half the butter.
1. Once the butter is bubbling, add the sliced venison, season with seasoning salt, and cook the meat until it just starts to brown, approximately 3-4 minutes.
2. Push the meat to one side of the pan, add the rest of the butter and toast the hoagie roll in the pan.
3. Transfer the toasted hoagie roll to a cutting board and add the mushroom onion mix to the pan.
4. Reheat and mix the meat and mushroom onion mix in the pan and add ¾ cup of the cheese sauce.
5. Pile the cooked meat mixture into the hoagie roll and drizzle the rest of the cheese sauce over the top.