It's no secret that Hollywood has a penchant for the extreme. It seems with each year's passing, the explosions get bigger, the casts get larger, and the CGI replaces more and more of the practical effects. However, if there's one thing you can't fake, it's a good rifle scope. Leupold products have made appearances in their fair share of blockbusters over the years, and we're here to roundup our most noteworthy starring roles.
5. Behind Enemy Lines (2001)

In a recurring theme for this list, the Leupold Mark 4 makes a handful of movie appearances. This time, in 2001's Behind Enemy Lines, which is based on a true story about a US Navy officer whose F/A-18 Hornet is shot down over Bosnia. In a surprisingly different type of role, Owen Wilson portrays Lieutenant Chris Burnett, who finds himself having to singlehandedly evade an enemy force while trying to stay alive long enough to be rescued. A US Marine can be seen engaging a Bosnian Serb sniper with a Remington 700PSS equipped with the Mark 4 from the inside of a helicopter. All we can think is "Wooow" (said in Owen Wilson's classic tone).

Perhaps the most recent and biggest budget movie on our list, Jurassic World is a reboot of the famous dinosaur franchise made popular by Steven Spielberg in the mid-90s. This time, Chris Pratt's Owen Grady is tasked with not only keeping all of the park's visitors alive, but managing a team of well-trained Velociraptors, as well. And what better weapon to keep all that in check than a Marlin 1895 lever action rifle. We can't help but love the fact that in an age of machine-gun-filled action movies, Grady opts for a classically understated, but fully capable, rifle. The Marlin is mounted with a Leupold FX-II Scout 2.5x28mm Duplex scope, perfect for keeping those pesky Compy's at bay and for distracting a really big Indominus rex.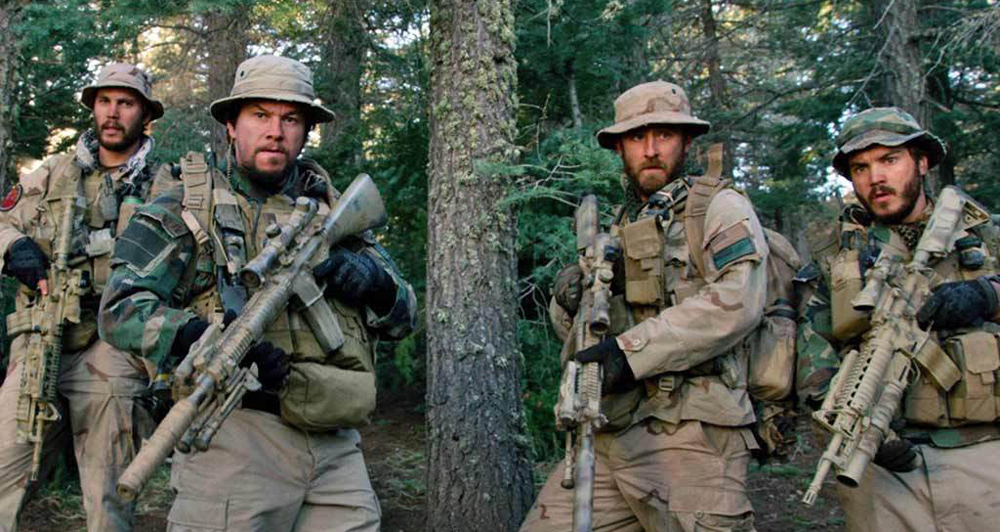 One of two Mark Wahlberg starring-films to be featured on our list, Lone Survivor recounts the true story of Marcus Luttrell and his SEAL Team, who were ambushed during Operation Red Wings. Tasked with tracking down a Taliban leader deep in the Afghanistan wilderness, the team was attacked on multiple fronts and left to fend for themselves after their rescue team was forced to retreat. The story captures just how intense their plight was and how critical good equipment was in their mission. Luttrell, who was the only one to survive the attack, was armed with the Mk 12 Mod 1 Special Purpose Rifle, mounted with a Leupold Mark 4 MR/T scope. He was thankfully able to provide a first-hand account in his 2007 book Lone Survivor: The Eyewitness Account of Operation Redwing and the Lost Heroes of SEAL Team 10.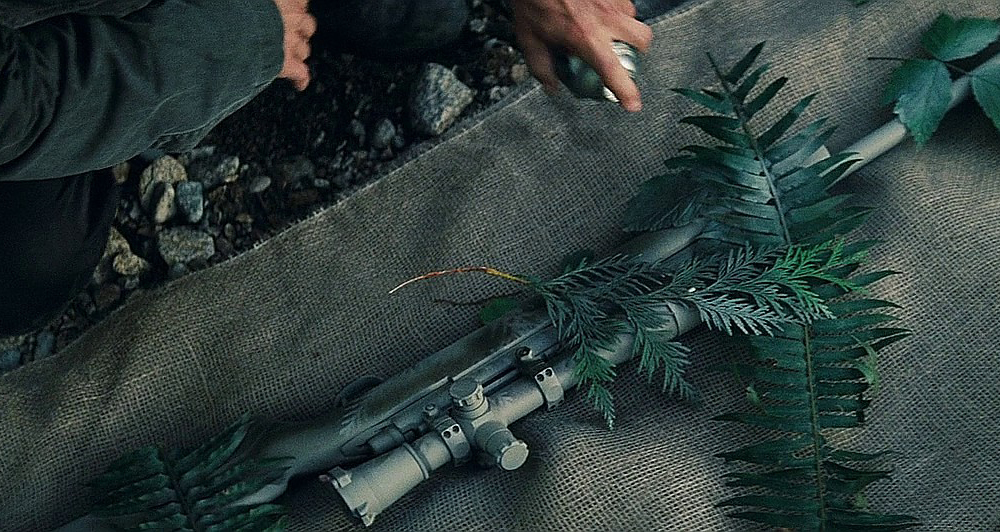 In the make-believe world of Hollywood, you never know who you can trust; this is especially true for Mark Wahlberg's Bob Lee Swagger, a former US Marine sniper who is framed for murder. After being called on to help stop an assassination attempt, Swagger instead becomes the fall guy. While on the run, he picks up a Remington 700PSS equipped with a Leupold fixed 16x magnification M1 scope at a sporting goods store. He then proceeds to give his setup a custom camo paint job; not bad for a man on the run.
1. American Sniper (2014)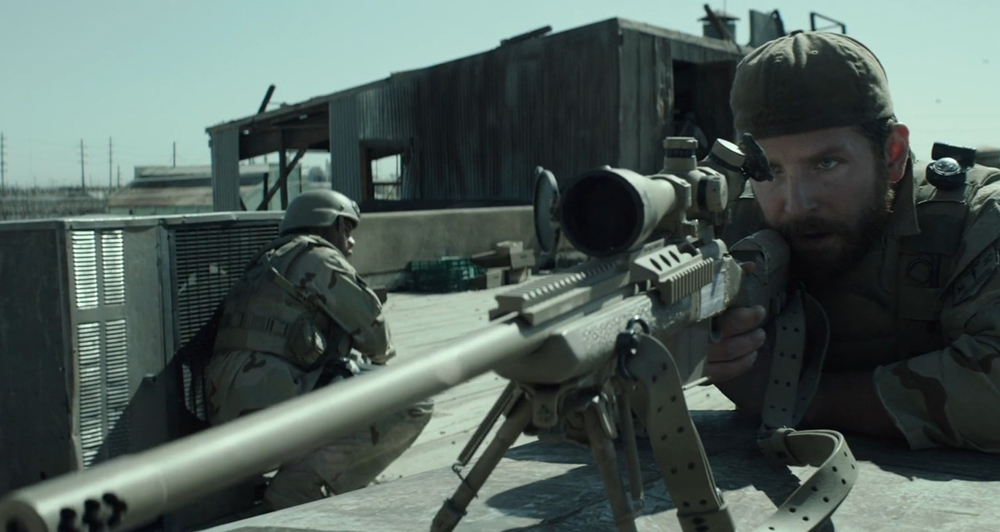 In what probably doesn't come as a surprise, 2014's American Sniper earns the top spot on our list. Based on the real-life story of the most lethal sniper in U.S. military history, Chris Kyle, Bradley Cooper admirably portrays the slain US Navy SEAL. While on multiple deployments to Iraq, Kyle's weapon of choice was the McMillan TAC-338A rifle, fitted with a Leupold Mark 4 8.5-25x50mm LR/T Illuminated scope. He even managed to kill an insurgent sniper at a stunning 2,100 yards away, who was preparing to fire at fellow members of the U.S. military. The film manages to capture the sheer grit, determination, and precision it required to earn Kyle the nickname 'The Devil of Ramadi'.