I doubt that Scottish author John Buchan intended to inspire generations of hunters when he first penned "John Macnab" in 1925. But he most certainly did. Who is John Macnab, and what's his story? The short version: A trio of incredibly successful and incredibly bored middle-aged friends decides to have a bit of a lark at the expense of some nearby Highland estates. They're all accomplished outdoorsmen, which fuels what they do next: issue a written challenge to three well-to-do families under the pseudonym "John Macnab", promising to poach two stag and a lone salmon from their lands, and then return said game animal undetected, all within the ensuing 48 hours.
In the years to come, the gentlemanly trial would catch the fancy of Scottish outdoorsmen. It would grow and evolve, eventually becoming a 24-hour challenge simply known as "The Macnab." Its rules: Kill a stag, kill a brace of grouse, and catch a single salmon on the fly all in a day, from sunup to sundown. A challenge designed to test every facet of a sportsman's skillset, and all of it happening on the clock, to boot. Man versus Mother Nature, and she's got Father Time breathing down your neck.
By 1997, the concept reached a hunter by the name of Bruce Pettet. He was just as intrigued by Buchan's book as the Highlanders themselves had been more than half a century earlier. By 2021, Bruce, now the President and Chief Executive Officer of Leupold & Stevens, Inc., decided it was time to put his own personal spin on John Macnab's legacy. He was going to bring it to Oregon.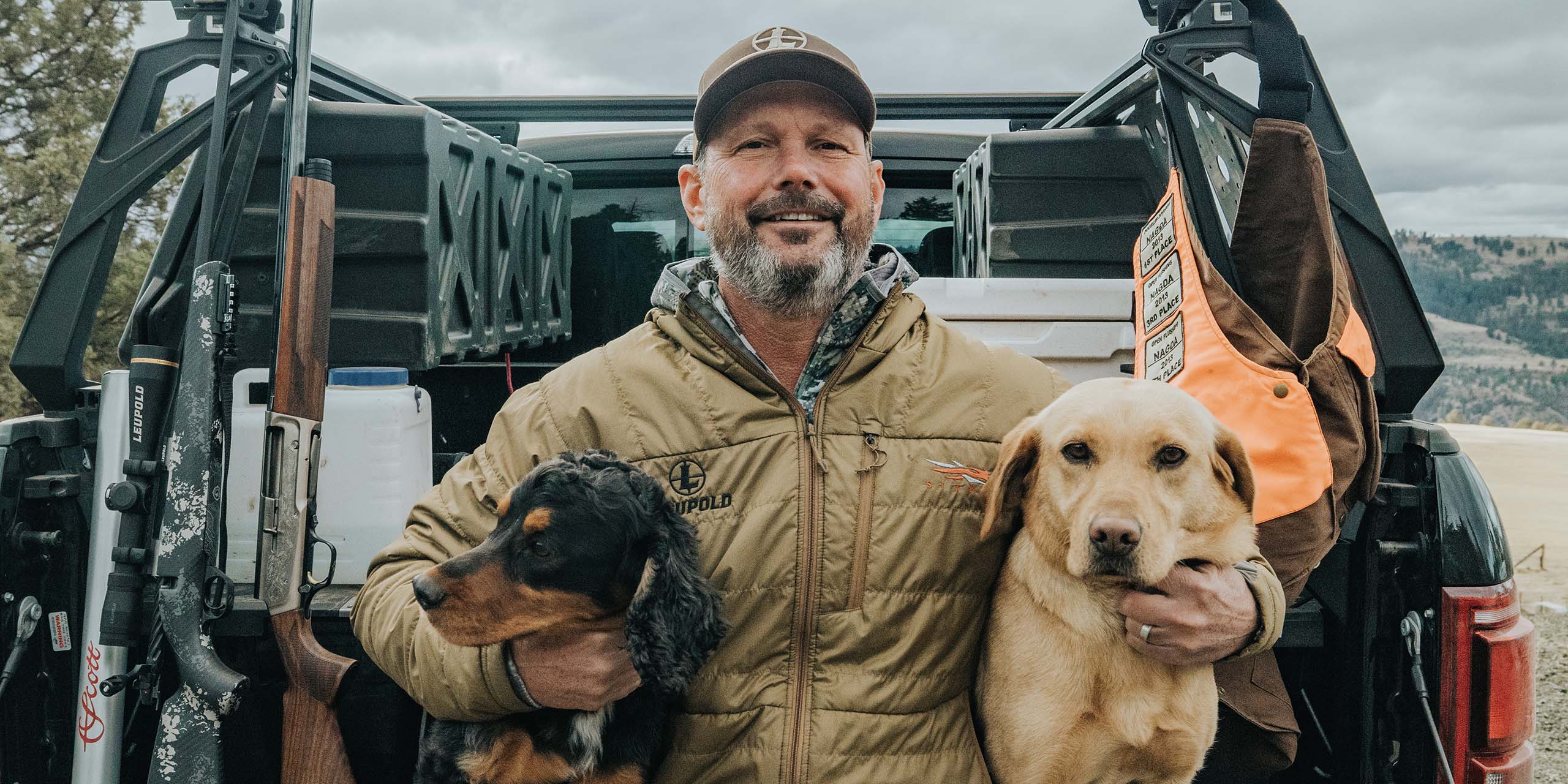 A Macnab for the Beaver State
It was Bruce's idea to bring the adventure to Oregon, the state Leupold has called home since the company was founded in 1907. The state where the company's legendary Gold Ring riflescopes have always been built. Since most fish and wildlife departments in the United States are sticklers when it comes to things like illegally importing red deer, the Oregon Macnab required some editing. The big game animal? Bruce settled on a mule deer, the icon of the west. A brace of birds? Chukar and valley quail both call eastern Oregon home and would make for a fine challenge. The fish? A trout on the fly would replace the salmon.
Those that know Bruce well will agree: He's the consummate hunter and competitor. Of course, a test like the Macnab would appeal to him. Bruce covered all his bases as the Macnab approached. There were daily workouts, there were hours and hours spent on the range at the Leupold Optics Academy, there were countless flies, tied time and again until it was second nature.
Bruce went to bed the night before with dreams of fulfilling a quest that had been on his mind for some 24 years. All in a single day. Sunrise on that cool October day would be a little after 7 a.m. Sunset would be about 20 minutes after 6 p.m.
Tick tock.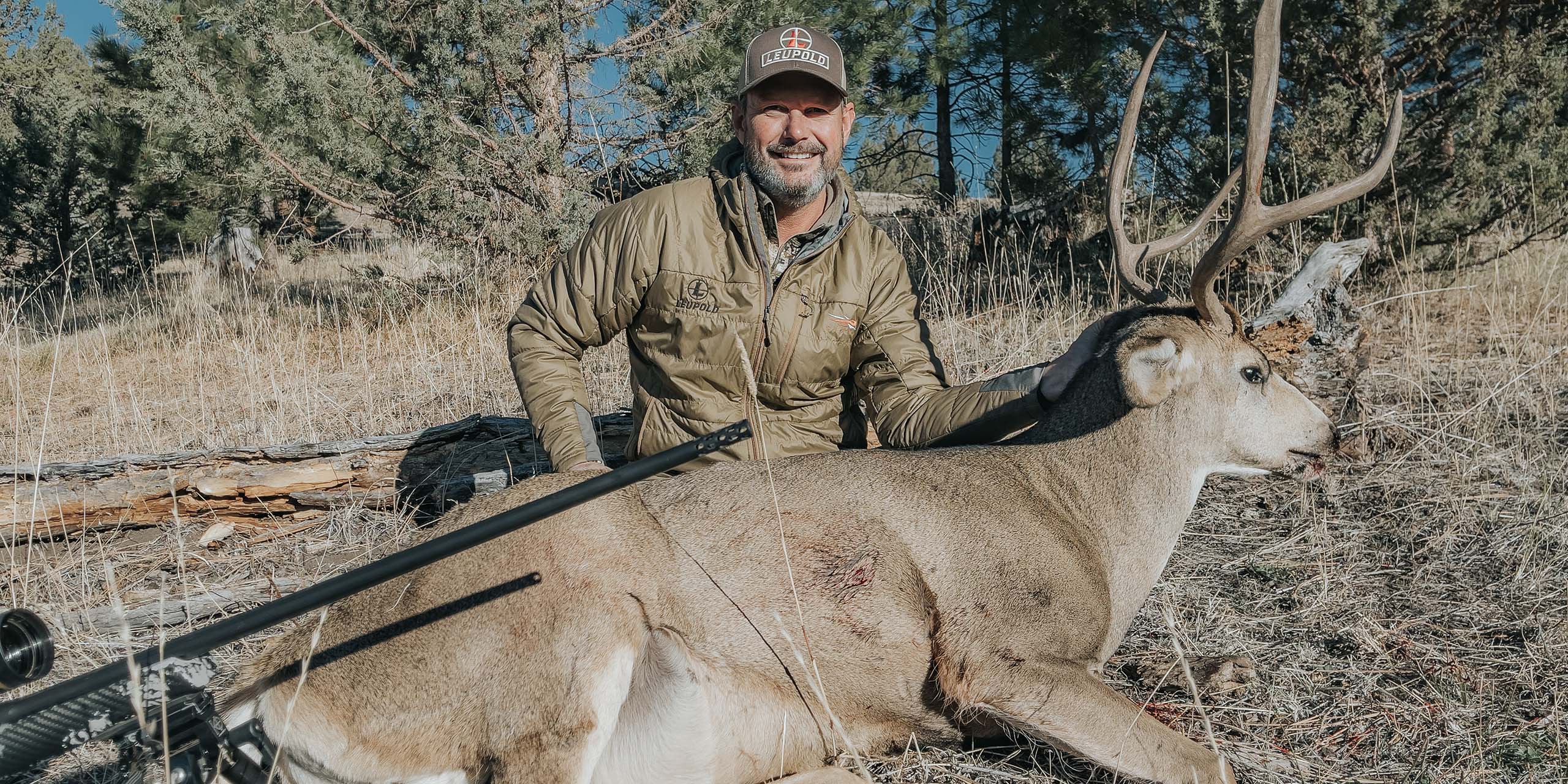 5:15 a.m.
One cup of black coffee down and another in hand, Bruce set out alongside young Wyatt Morris, who'd serve as his local guide and companion for the day. Up first: the muley.
When you research the Macnab online, one of the first things you'll notice is that in Scotland there's a regular debate over the order the whole operation should be conducted in. Some experts will tell you you've got to get the salmon out of the way early, as they're too unpredictable. Others say the brace of grouse needs to hit the dirt first. There's less urgency on the stag which, so long as you're on good property, they say, you should be able to stalk at nearly any hour.
Well, Oregon ain't Scotland, and Bruce had other plans. Yes, of course, the mule deer were going to be moving better first thing in the morning. But there was more to it than that. Bruce wasn't just planning on catching some trout on the fly…he fully intended to catch one on his own fly, tied with mule deer hair and either chukar or quail feather. Some guys will politely check when the bet is on them. Bruce? He raises.
It wasn't long after first light, however, that the countdown began in earnest. A single 400-yard shot ended the career of a beautiful, large-framed forked horn. It's not often that squeezing the trigger on a trophy deer signals the beginning of something rather than the end of something, but that's part of the Macnab's mystique.
Either way, there was a deer that needed gutting, and meat to get in the cooler. Dinner that evening would be well-earned backstrap, be it in victory or defeat.
10:42 a.m.
Next was the brace of birds. The only reasonable question was which species would it be: chukar or valley quail? We've already established that Bruce is a man that likes a challenge, and maybe that's why he chose to start where he did–with the chukars, his English Labrador, Winter, by his side.
Wild chukars are the Devil's bird. They'll run uphill as you hike, and then finally flush–well outside of your shotgun's range–just in time to zip back down to the bottom of the mountain, laughing at you as they go. They're the reason the phrase "remember it's hunting, not shooting" was coined, and they're a great bird to hunt if what you're really looking for is a good cardio workout.
Suffice it to say, Bruce did not shoot any chukar, but he was at least spared having to watch them fly away. On this day, there simply weren't any on the mountain. A dry summer changed their pattern and took them off the board. Part of any Macnab is luck, and this was a bad break that chewed up several hours. It was time for a reset, and time to finish dealing with that dead deer. The sun was going to be heading the wrong way by the time Bruce would get back into the hunt.
Tick tock.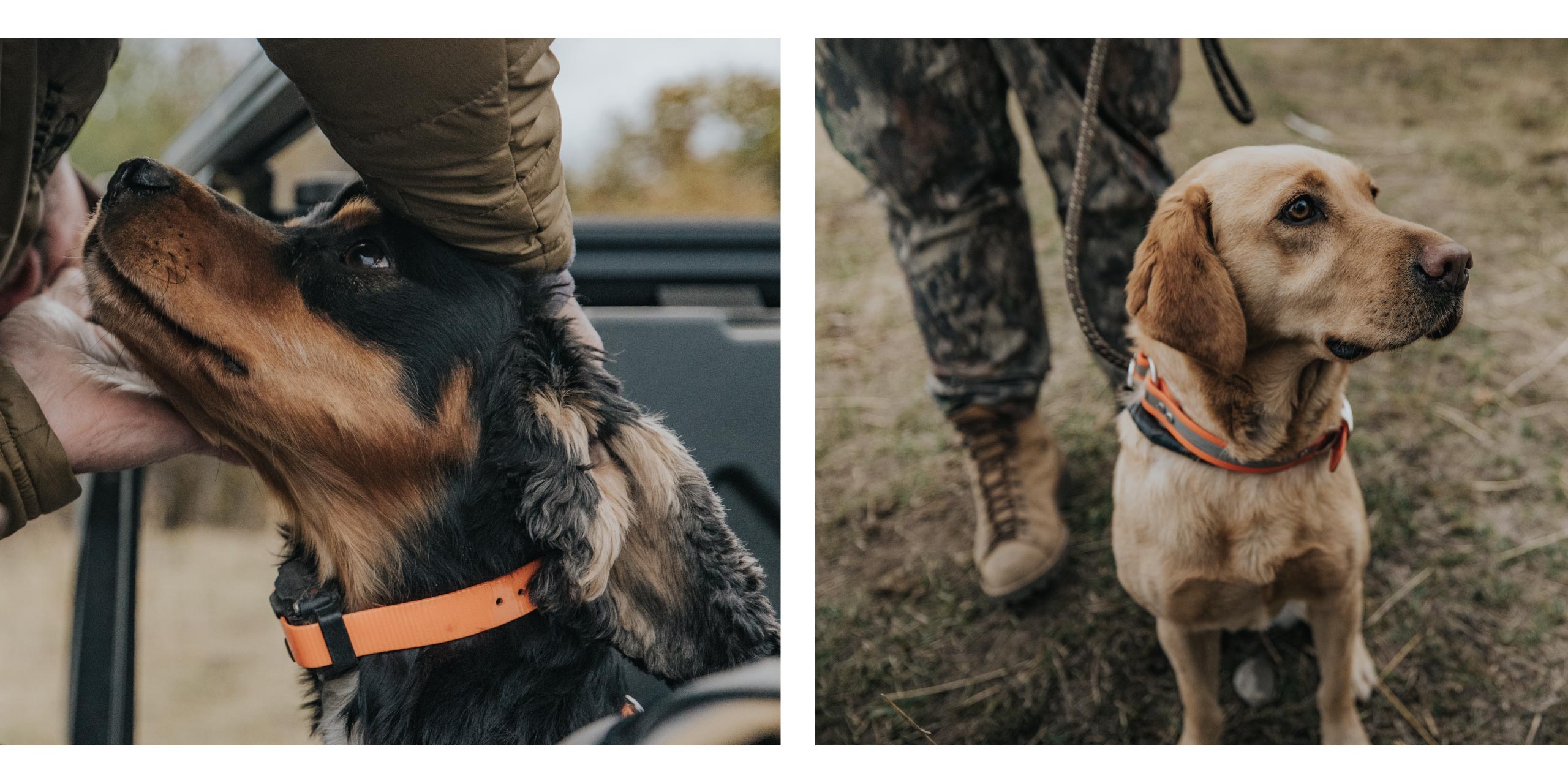 1:30 p.m.
The Macnab doesn't offer do-overs or mulligans just because it's been a dry year, so valley quail found themselves on the menu as the afternoon hours took hold. Winnie caught a breather and Jack, a spaniel, joined his owner's side. Bringing your own dogs into an adventure like the Macnab can make it that much more personal, yes, but also puts that much more pressure on you. If your dogs aren't ready, if you're not in lockstep with them, you fail. But hunting with gundogs is near and dear to Bruce's heart. He spends countless hours and effort working both Jack and Winnie and has the sporting dog competition titles to prove his merit.
Which may be why, when those two quail hit the dirt, Bruce's stoicism briefly faded, replaced with excitement and pure joy as he praised Jack for the retrieve. Man, and dog, working in sync, had gotten the job done. One last step remained.
4:00 p.m.
The deer was gutted, skinned out and in the cooler. The quail had been breasted and was ready to be served as an appetizer in just a few short hours. Bits of hair and feather are both harvested and incorporated into a handful of flies. It was time to fish.
Fly fishing can be difficult on a good day. It's why so many anglers obsessively pursue the craft to begin with. It's even more difficult when you're fishing unfamiliar water, on a clock. Indeed, of the three leads in "John Macnab," only Sir Edward Leithen completed the novel's version of the challenge–the difference maker being his incredible skill with a fly rod.
Bruce is also a well-practiced angler. But even the very best fisherman can't catch fish that refuse to bite, or fish that aren't there. A good rifle can help you reach out and touch a big game animal at incredible distances. A well-trained dog can and usually will hunt up a bird or two. But nothing can make a fish take a fly.
On this day, though, at least one fish would. With just minutes to spare and the sun rapidly disappearing, Bruce's line went taut. I don't know how many pan-sized trout he's landed on the fly in his lifetime, but I suspect none will ever mean as much as this one did.
The Macnab was complete.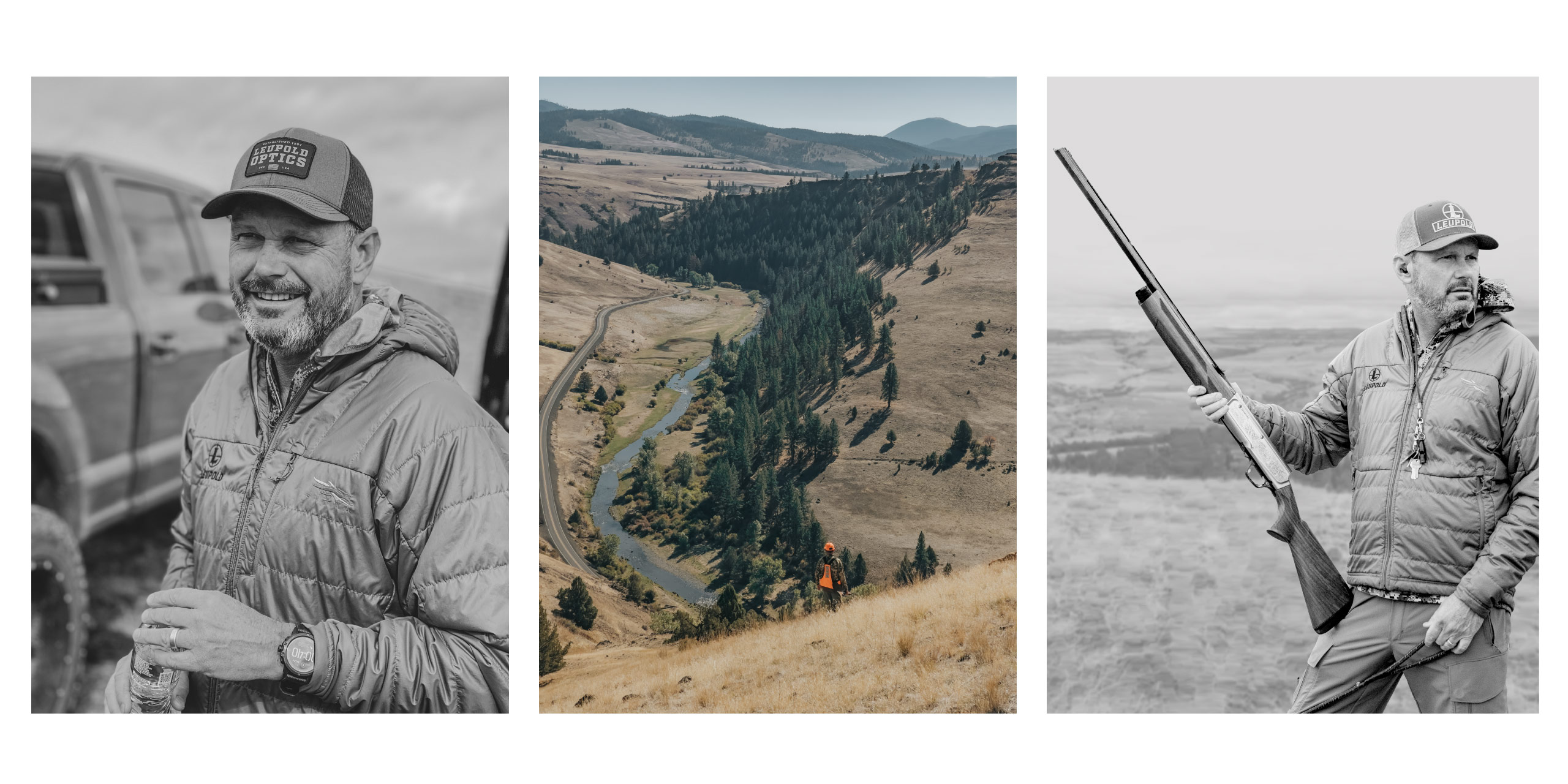 Epilogue
Whether the backstrap tasted any more tender to Bruce that night, I do not know. But I was there, and I can say that it was delicious, and an excellent way to end the day. As everyone in camp enjoyed the fruits of his labor, we listened to Bruce tell and re-tell the story of the Oregon Macnab, his excitement still palpable. This is a man who lives for it. As a wiser man than I later noted: There are guys that like to hunt, there are guys that go hunting, and there are guys that are hunters. Bruce Pettet is a hunter.
Truth be told, I still can't honestly speak as to what inspires other hunters to hunt. Other fishermen to fish. But I think I know why Bruce does what he does. For him, it's a lifestyle and tradition. And yes, he fills his freezer–by challenging himself and embracing the thrill of the chase.
Oh, and yes, he does it because it's a good God damned time.


Written By: Shawn Skipper, Leupold's Media Program Manager