---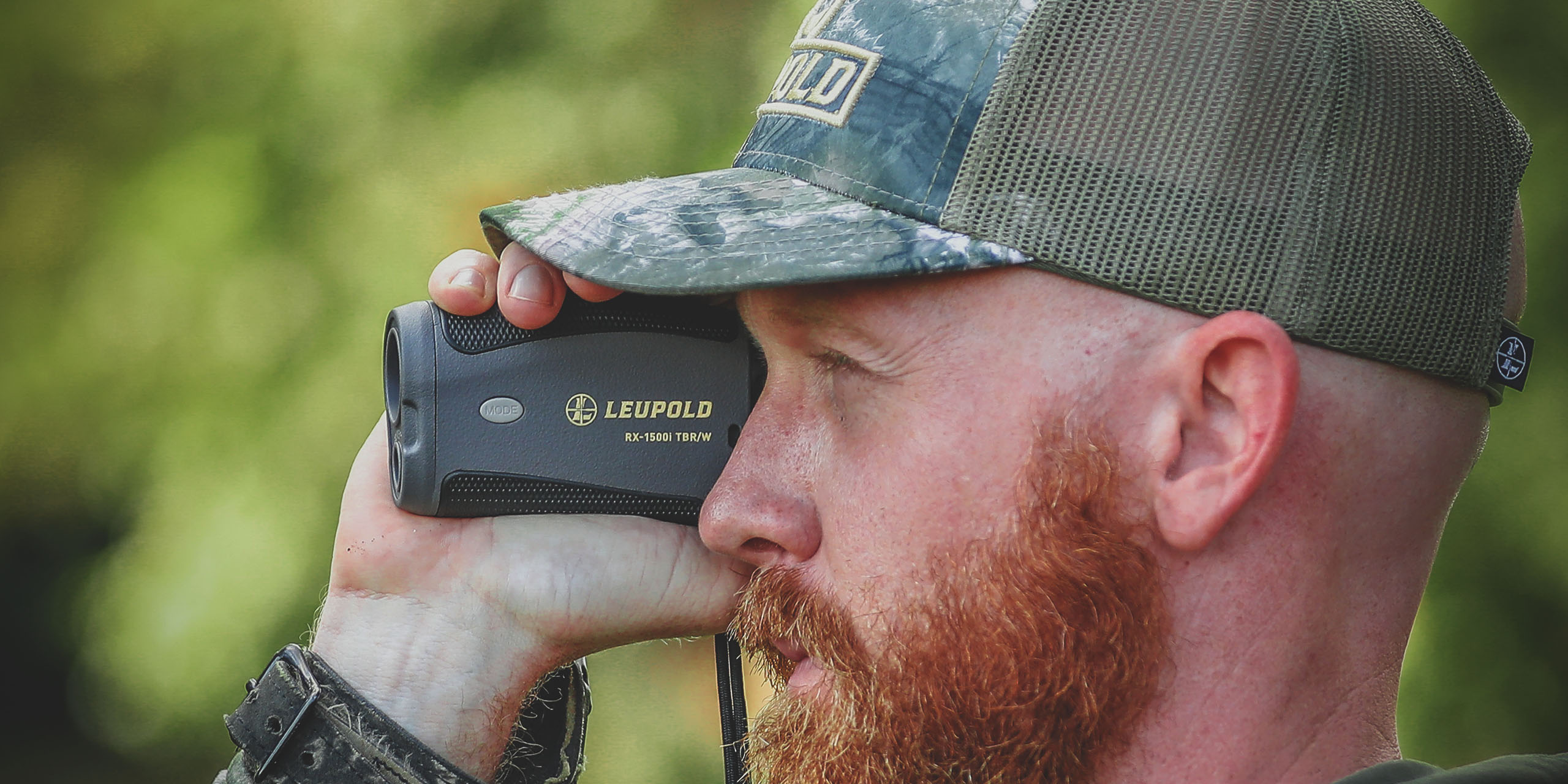 Know the exact distance of your next shot with the RX®-1500i TBR®/W rangefinder. Loaded with the features that professional hunters and shooters demand, this rangefinder gets rid of the guesswork with the push of a button. Under its rugged polymer housing, our DNA® laser engine and TBR/W technology turn out precisely calculated ranges in even the most extreme terrain. And with its Last Target mode, you'll never have to worry about bad weather messing up your readings. Switch it on, and the rangefinder's laser will punch through rain, fog, and snow.
With its waterproof design that's been tested in temperatures as low as -40 degrees Fahrenheit and as high as 160 degrees Fahrenheit, this rangefinder is capable of delivering fast, accurate ranges in every corner of every continent.

HIGH-CONTRAST BLACK LCD
displays visible readouts every time.
CLEAR 6X MAGNIFICATION
finds target fast.
SUPERIOR RUGGEDNESS
withstands extreme climates.
TRUE BALLISTIC RANGE®/WIND TECHNOLOGY
calculates accurate ballistic solutions for your rifle.
BOW MODE
calculates angle-compensated ranges for your bow.
TROPHY SCALE
measures the antler size of any animal.
---
"Bows are custom-built to suit their owner, so your rangefinder needs to be, too."
Eric Overstreet, Product Line Manager for Leupold & Stevens, Inc.
---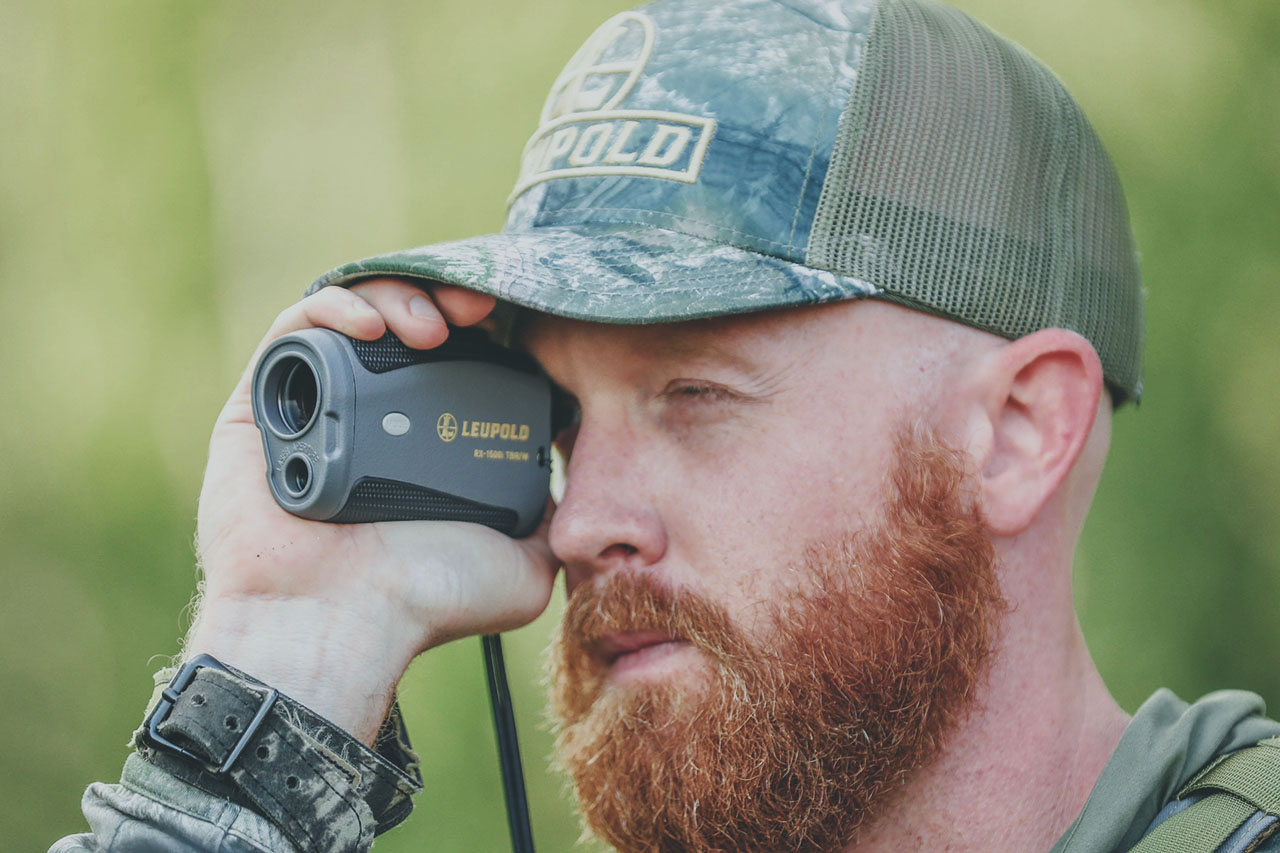 THREE UNIQUE MODES
---
You might hunt with a rifle, or maybe you prefer dropping game with arrows instead of bullets; either way, the RX-1500i TBR/W will give you reliable distance readings with its three modes: LOS, TBR, and BOW.
The first mode, LOS (Line of Sight), works best on flat, even ground since it only calculates straight-line distances. That makes it excellent for hunters who often scout over level terrain.
But if you're a rifle shooter faced with uphill and downhill shots, then TBR is the mode to use. TBR, aka True Ballistic Range, has 25 selectable ballistic groups that account for most manufactured and hand-loaded rifle cartridges. So no matter what you shoot, this mode will work for you. Simply choose the group that matches your bullet weight and muzzle velocity, and the RX-1500i will display dead-on shoot-to distances that are accurate out to 800 yards. It can even calculate 10-mph wind holds. If you're not using a rangefinder with this kind of technology, you could be off by 10 or even 15 inches when you start sending rounds farther downrange.
The last mode programmed into the 1500 is BOW. This mode will give you angle-compensated ranges that are perfect for taking quick shots with —you guessed it— a bow. But the distance of anything ranged past 175 yards in this mode will be displayed in LOS (Line of Sight).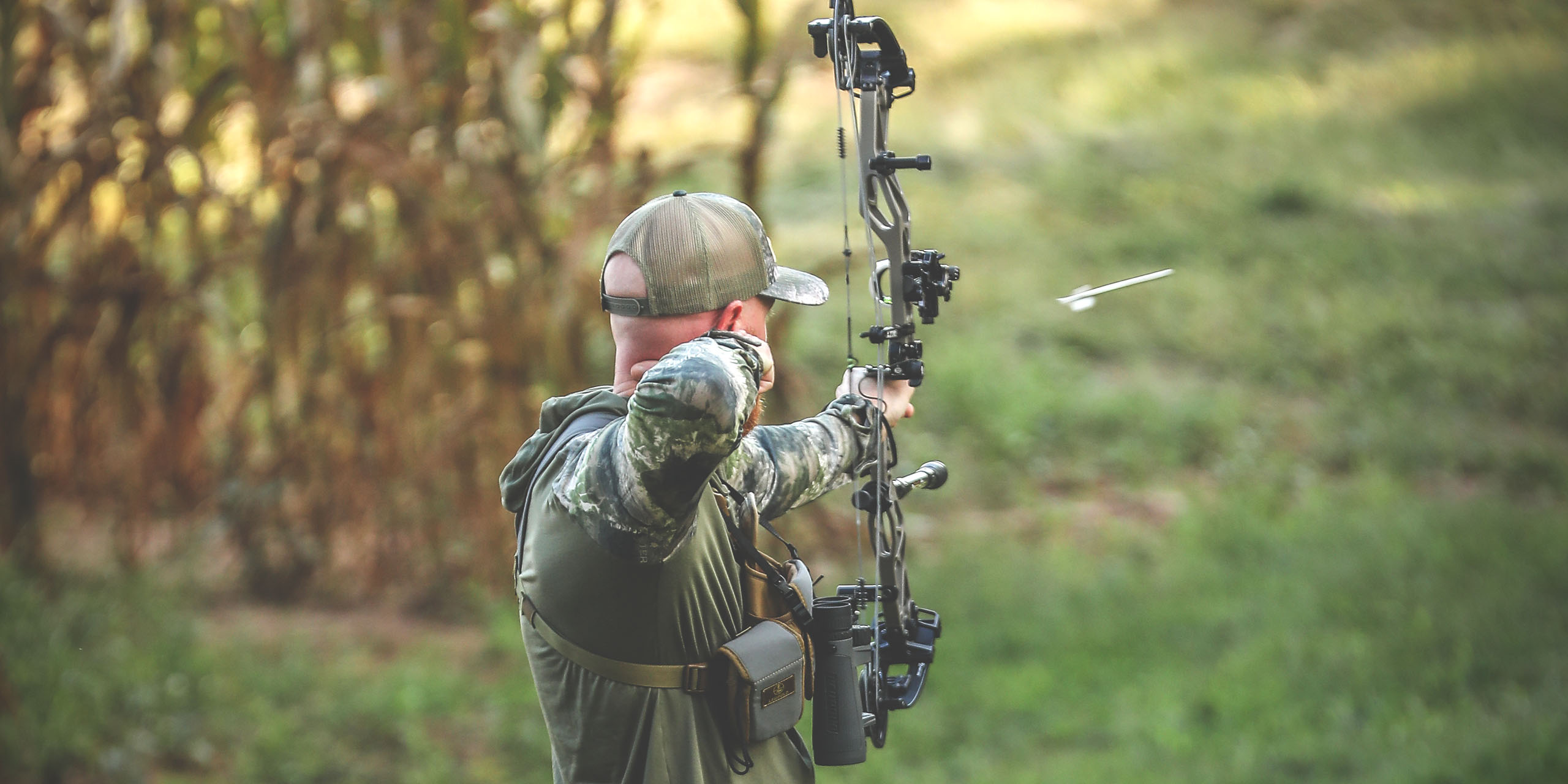 TROPHY SCALE
---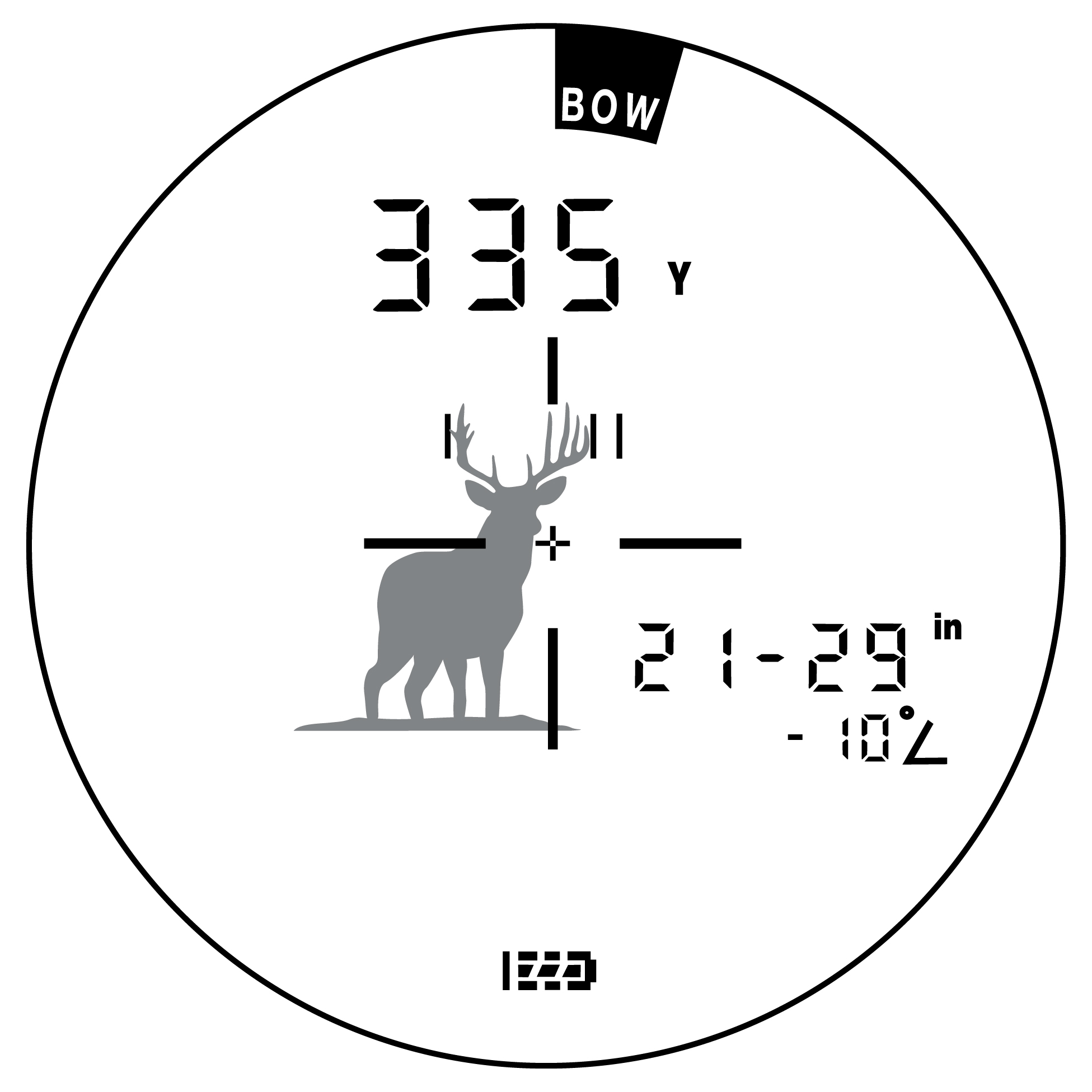 The RX-1500i TBR/W is also equipped with our Trophy Scale™ feature, allowing you to estimate the rack height and width of any animal in the field. This feature will help you stay above board and out of trouble if you hunt where antler size is a big deal. Before you range, enter the measurement you want to use as a baseline, then watch as the Trophy Scale's bracketing system automatically adjusts to the changing distances of your targets. You'll know you've found a shooter once an animal's antlers match up to the reference marks.