Re-engineered and More Rugged Than Ever
---
The award-winning Freedom RDS (Red Dot Sight) just got better. Since hitting shelves in 2019, the Freedom RDS has become the go-to red dot sight for many AR rifle owners. But at Leupold, just because we're winning awards doesn't mean we're going to stop improving. After listening to feedback from our dedicated fans, we re-engineered the Freedom RDS to be even more rugged and gave it a new black ring.
This tubular red dot sight is built for performance and versatility. It's designed for easy install with an included mount that's the optimal height for AR-style rifles (a version featuring the capped precision ¼-MOA click adjustments will be available without the included mount). If that wasn't versatile enough, we're also offering a version with an exposed BDC elevation turret that ships with measurements out to 500 yards for standard 55-grain .223 Rem. ammunition. This CDS-style turret makes taking longer shots as simple as ranging your target, turning the dial, and aiming dead on. No worrying about holdovers all the way out to 500 yards.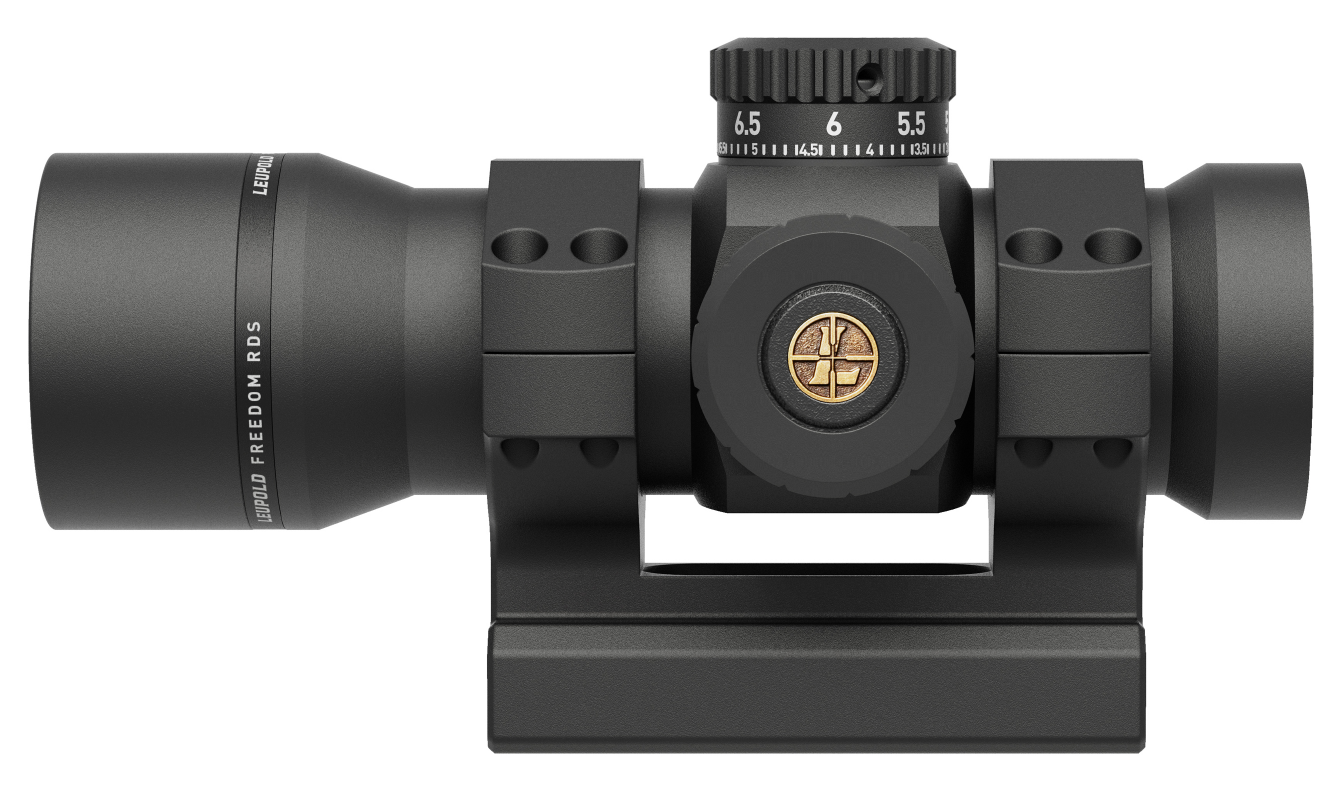 The Freedom RDS features a 1-MOA dot reticle that's supported by Leupold's battery-saving Motion Sensor Technology (MST), which puts the sight into a battery-saving standby mode after five minutes of inactivity. When the MST detects motion, it instantly activates the sight, so it's ready when you are. A manual mode allows the sight to shut off when not in use. Eight illumination settings are also available, making the dot easily visible in low-light conditions or the mid-day sun. On the RDS's medium setting, you get up to 1,000 hours of battery life, which, thanks to its MST, truly equals 1,000 usable hours.
The RDS is a premium red dot and is perfect for anyone who values performance. It is designed, machined, and assembled in our factory in Beaverton, Oregon. So, when our core consumers asked for a 'Black Ring' version, we responded quickly and in a way that only a true American manufacturer can.
Tim Lesser, Vice President of Product Development The scratch-resistant lenses feature Leupold's Twilight Red Dot System, which delivers color consistency and premium lens clarity. The RDS features 80-MOA of adjustment in both elevation and windage. It measures at under 5.5 inches and weighs less than 7 ounces. The ultra-lightweight construction disperses recoil energy, making the RDS the toughest red dot in its class.
"The RDS features lightweight construction that disperses recoil energy and creates unrivaled durability. It's been tested and verified on our Punisher, and it lives up to Leupold's legendary standards for ruggedness. Whether you're at the range or in the field, it will deliver steadfast performance," said Tom Moyle, Product Line Manager.
Built To Take A Beating
---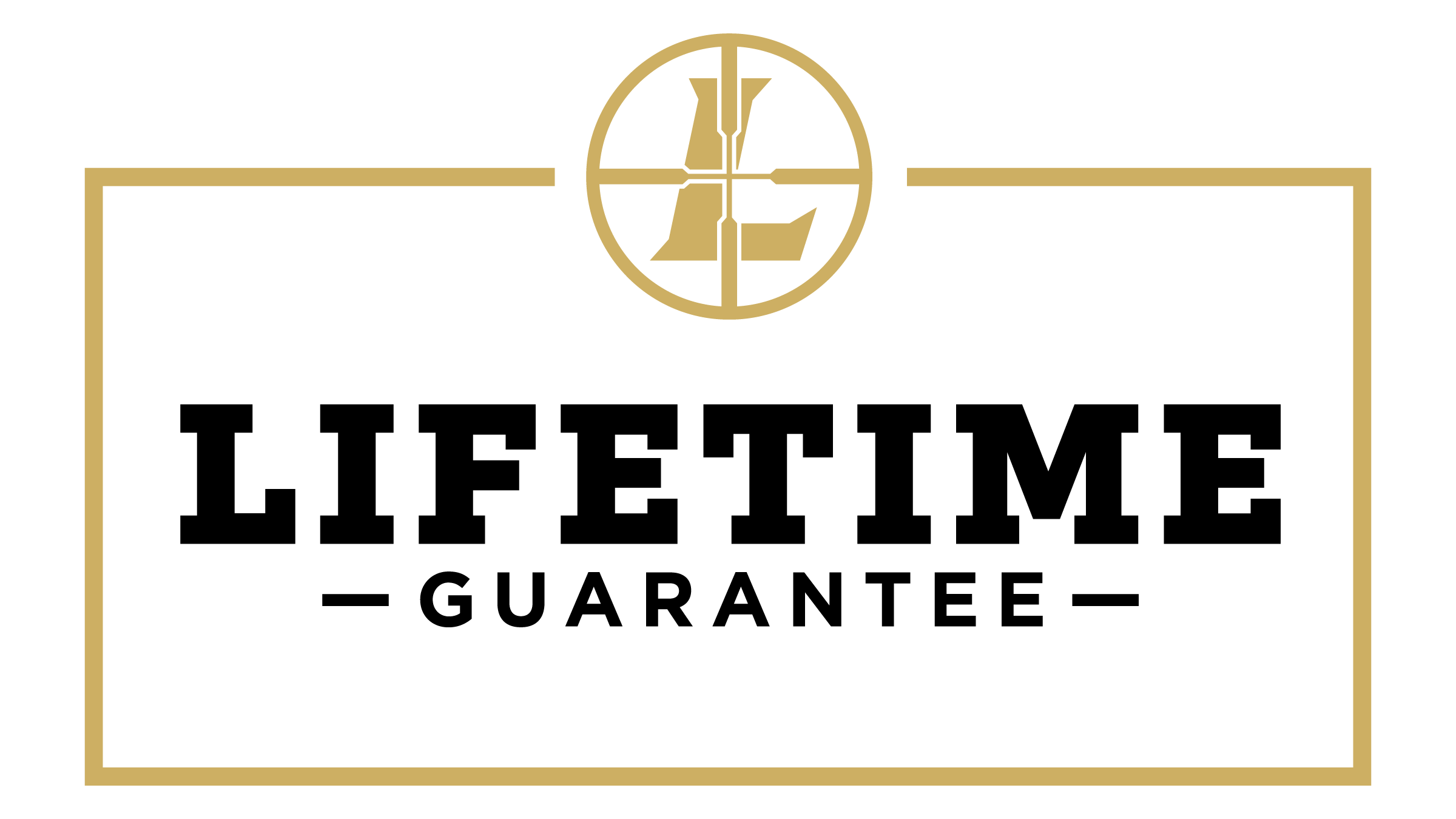 Like every Leupold product designed to be mounted on a firearm, the Freedom RDS is designed, machined, and assembled in Beaverton, Oregon – and built to withstand a lifetime of abuse. With scratch-resistant lenses and 100 percent fogproof and waterproof construction, the Freedom RDS is "Punisher" tested and verified to perform under the harshest conditions, so it can withstand whatever you might throw at it.
The ultra-lightweight construction disperses recoil energy for class-leading durability and since this sight is tested to the same rugged standards as our military optics, you know it won't let you down. That said, if you do ever have a problem, the Freedom RDS – like all Gold Ring products – is backed by Leupold's legendary Lifetime Guarantee.
Key Features
---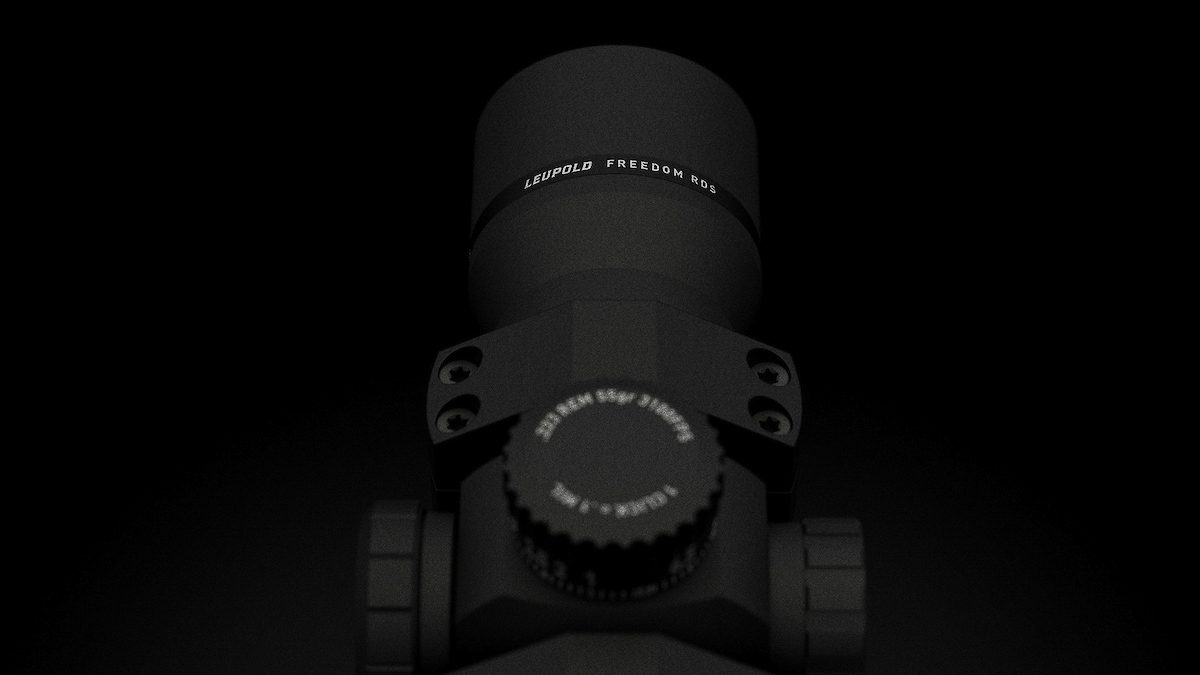 Tactical Black Ring
New black ring design for a sleeker look on AR-style platforms.
BDC Model
Designed to function just like Leupold's popular CDS (Custom Dial System), the BDC elevation turret makes longer shots a whole lot easier. Once you've zeroed your rifle, you'll be able to reset the dial and then make shot adjustments in yards rather than MOA. So, if your target is 500 yards away, simply turn the dial to 5 and aim dead on.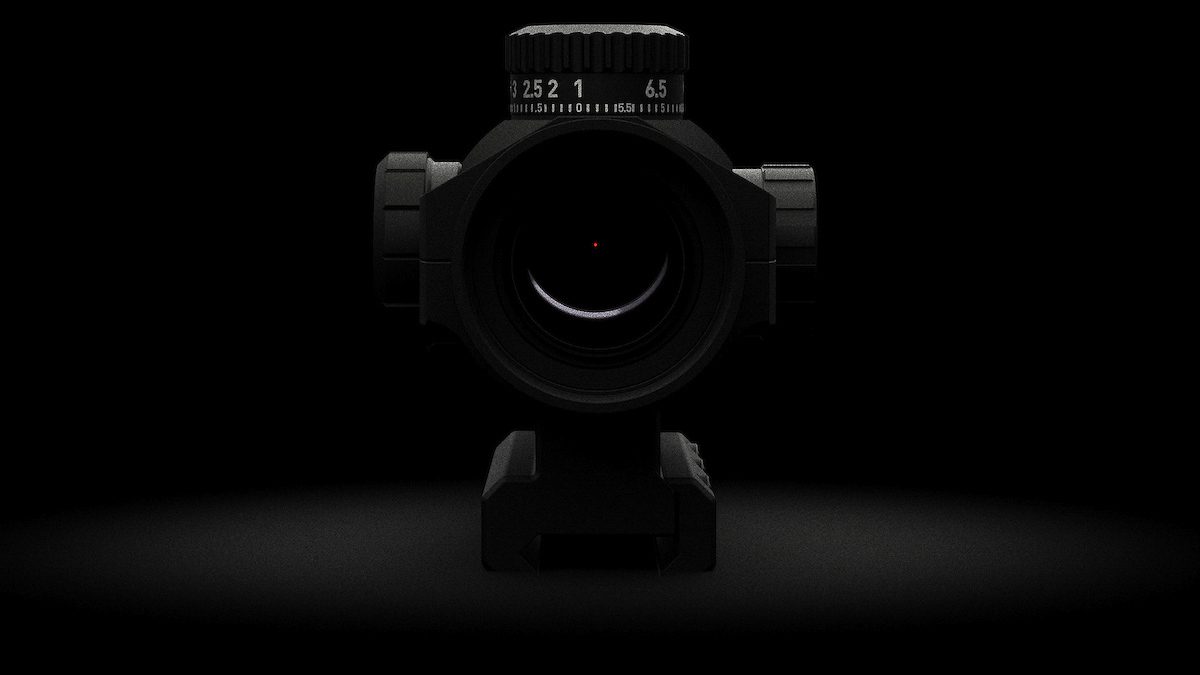 Motion Sensor Technology (MST)
1-MOA Red Dot with Motion Sensor Technology (MST). MST turns the illumination off after five minutes of inactivity and turns it back on at the first detection of motion.
AR Style Mount
Featuring a 34mm maintube, the Freedom RDS comes with a mount that sits at the optimal sight height for AR-style rifles. That said, you can remove the provided mount and use any 34mm rings instead.