YOU ASKED, WE DELIVERED.
---
The Mark 5HD has been crafted to redefine accuracy, precision, and optical performance for long-range shooters. The rest is on you.
When we set out to create the Mark 5HD, we brought in elite military personnel and professional shooters to have a conversation; what do you need in an optic? What we found was an overwhelming demand for high level contrast, increased travel, improved ergonomics and without question, something that could take a beating in the field.
With these key features in mind, we got to work. The design of the Mark 5HD all started with the new 35MM main tube. This allowed us to maximize the 30 usable mils elite shooters would require. We know what you're thinking, this thing must be a tank. That's where you're wrong. The Mark 5HD is one of the lightest scopes on the market weighing in at just 30 oz. That's two beers lighter than the other guy. But don't let the weight fool you, built with solid aluminum, this scope is ready to take a beating. Drop it on the gravel, throw it in the back of your truck, and then lock-back-in and nail the target without hesitation.
With weight taken care of, we focused in on the contrast between background and target. Searching for targets with glass that was built to look good in a department store can be a real hassle when you're trying to take home the win. We squared that away long ago but found ways of making it even better. The Mark 5HD features our proprietary Twilight Max HD Light Management system. Low light shooting will never be an issue when the late-night critters and bad guys are out.
Everything on the Mark 5HD is engineered for precision accuracy and speed. If you need to get from 5x to 25x fast, we have a feature for that. Overly complicated locking dials, we simplified that. Tired of losing zero when your rifle hits the deck, you won't. The field can be a brutal place but you will not find an optic that will outperform or outlast the Mark 5HD. You can always buy the other guys' stuff, but be prepared to get beat by us.
I run my optics hard, in every imaginable scenario. Leupold's Mark 5HD is not only super lightweight and durable, but its refined adjustment features, functional reticle options, and ergonomic profile make it the ideal "tactical optic."
Buck Doyle, Master Sgt. (Ret.) - Marine Corp.
QUICK HITS
---
M5C3 ZeroLock Elevation Adjustment
---
There are no adjustments easier to use than the new M5C3 ZeroLock. The low profile dial allows accurate return to zero and prevents inadvertent adjustments by providing both visual and tactile revolution indicators ensuring you don't get lost in the three revolutions of travel. If that sounds like a lot of travel, it is. Up to 30-Mils of adjustment in 3 turns is made possible due to the 35mm maintube and redesigned erector housing.
---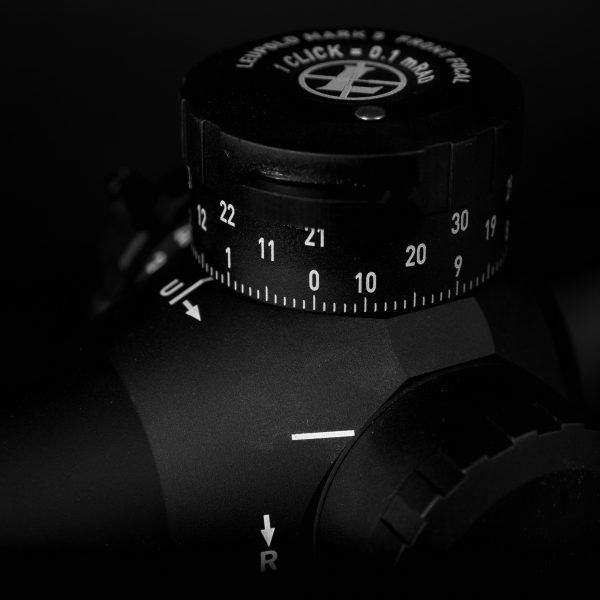 Twilight Max HD Light Management System & Fast Focus Eyepiece
---
Get behind a Mark 5HD and you'll see the difference. Twilight Max HD is an optical breakthrough that combines exceptional light transmission and glare management to provide vivid, bright and high contracts images from dawn until dusk. The generous eyebox allows for superior edge-to-edge clarity and showcases details at longer ranges in the widest spectrum of weather and lighting conditions.
---
High Speed Power Selector w/ Integrated Throw Lever
---
The powerful 5:1 zoom adjustment ring now offers an integrated high-speed throw lever. The design is just enough to allow you to make quick adjustments and accurately fire downrange faster.
---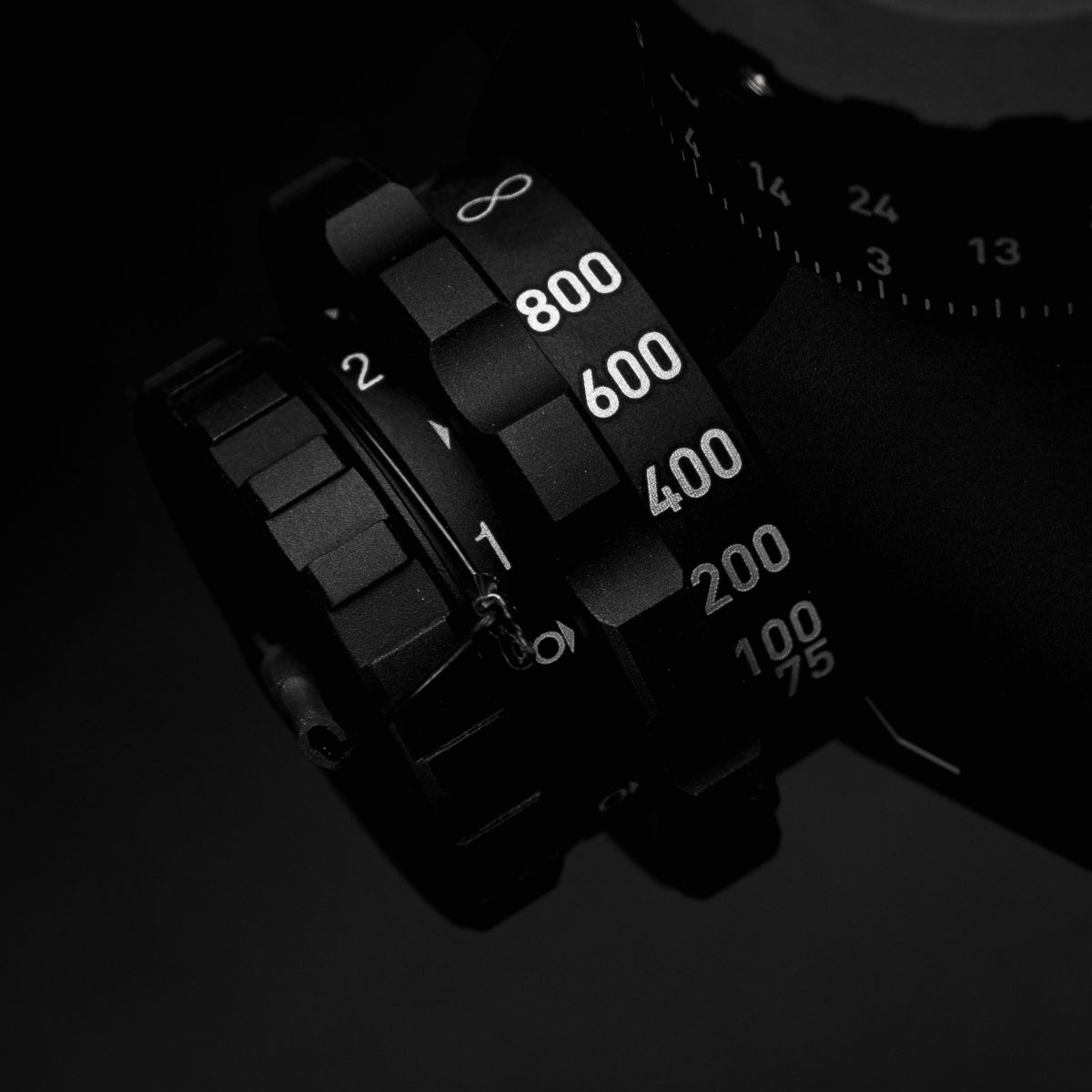 Windage & Side Focus Tactile Adjustments
---
The Mark 5HD is ergonomically designed with more tactile dials ensuring smooth adjustments with or without gloves. Large numbers ensure greater visibility in low-light scenarios and optional illuminated reticle dial integrates seamlessly into the side focus.
---
The New Combat Competition Hunter (CCH) Reticle
---
Combat, competition, and hunting have one thing in common: moving targets at unpredictable distances. The CCH reticle is a Mil-based grid developed with input from top-shooters to overcome these challenges. The tapered posts center your eye for rapid engagements. Open intersections allow for extreme precision at long range. Chevrons provide rapid ranging features and moving target leads. Optimized for 12-16x magnification for use with night-vision/thermal optics.
---