A Workhorse Ready for Any Hunt
---
DELIVERING THE FARTHEST, MOST ACCURATE RANGING IN ITS CLASS.
Opportunities to fill a tag don't come easy. Heck, some hunters go through an entire season without taking a single shot. Whether it's the terrain, skittish game, or just bad luck, numerous variables can get in the way of you and a full freezer. So when the opportunity to harvest an animal does present itself, worrying about your rangefinder's accuracy should be the last thing on your mind.
Before you ever place your reticle over the vitals of that trophy bull or even that management doe, remove your margin of error with the Leupold RX-1600i TBR/W - our newest rangefinder built to deliver the most accurate ranging in its class.
Ready for any adventure, the RX-1600i accurately ranges out to 1,600 yards and is packed with features that hunters everywhere can appreciate - whether you're carrying a rifle or bow afield. And we're not talking about ranging a reflective metal sign in the middle of the day, either. Our rangefinders are designed to give you long-range readings on the things you're actually going to shoot.
Complete with 6x magnification and a high-contrast, red OLED display, the RX-1600i ensures you can see your target and all the important data at any time of day. And because you're rarely shooting on level ground, Leupold's TBR/W technology (True Ballistic Range/Wind), takes the angle of your shot and the wind into account. The result? Your first shot is more likely to be your last.
You want a rangefinder that lives up to the legendary Leupold standard for ruggedness? You got it. The RX-1600i TBR/W features an impact-resistant polymer armor outside and a lightweight, aluminum housing inside. It's tough, it's lightweight, and, it's 100 percent waterproof, too. If the elements can't break you, they won't break the RX-1600i. It's relentless because you're relentless - and we know you wouldn't have it any other way.
The RX-1600i TBR/W is the perfect laser rangefinder for any hunter. With the ability to range out to 1,600 yards, no game animal will be out of your reach, and with our True Ballistic Range/Wind feature, your first shot is more likely than ever to be your last.
- Tim Lesser, VP of Product Development for Leupold & Stevens, Inc.
QUICK HITS
---
Range in Style.
---
The RX-1600i TBR/W is available in three finishes: Gray/Black, Mossy Oak Break-Up Country, and Mossy Oak Blaze Orange.
---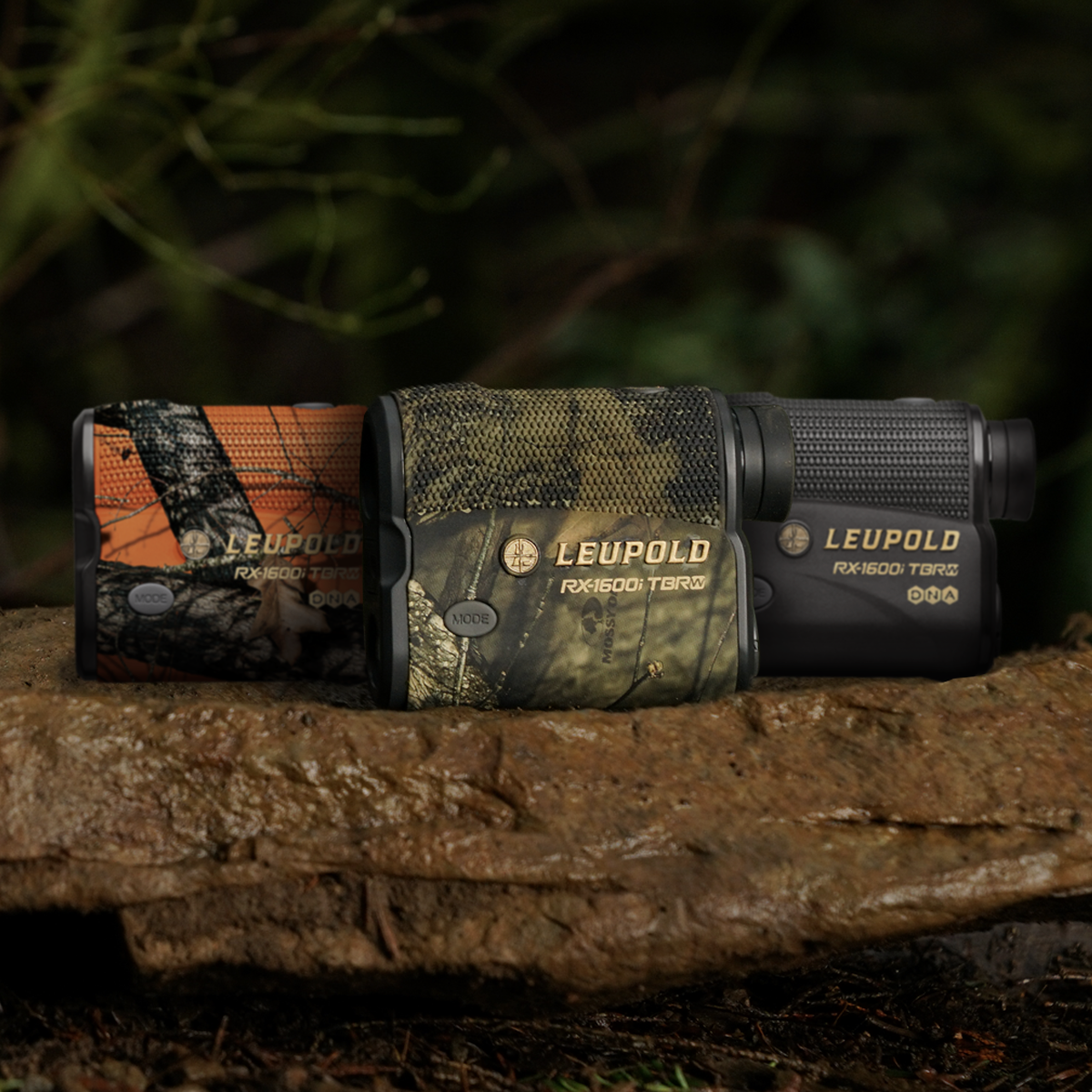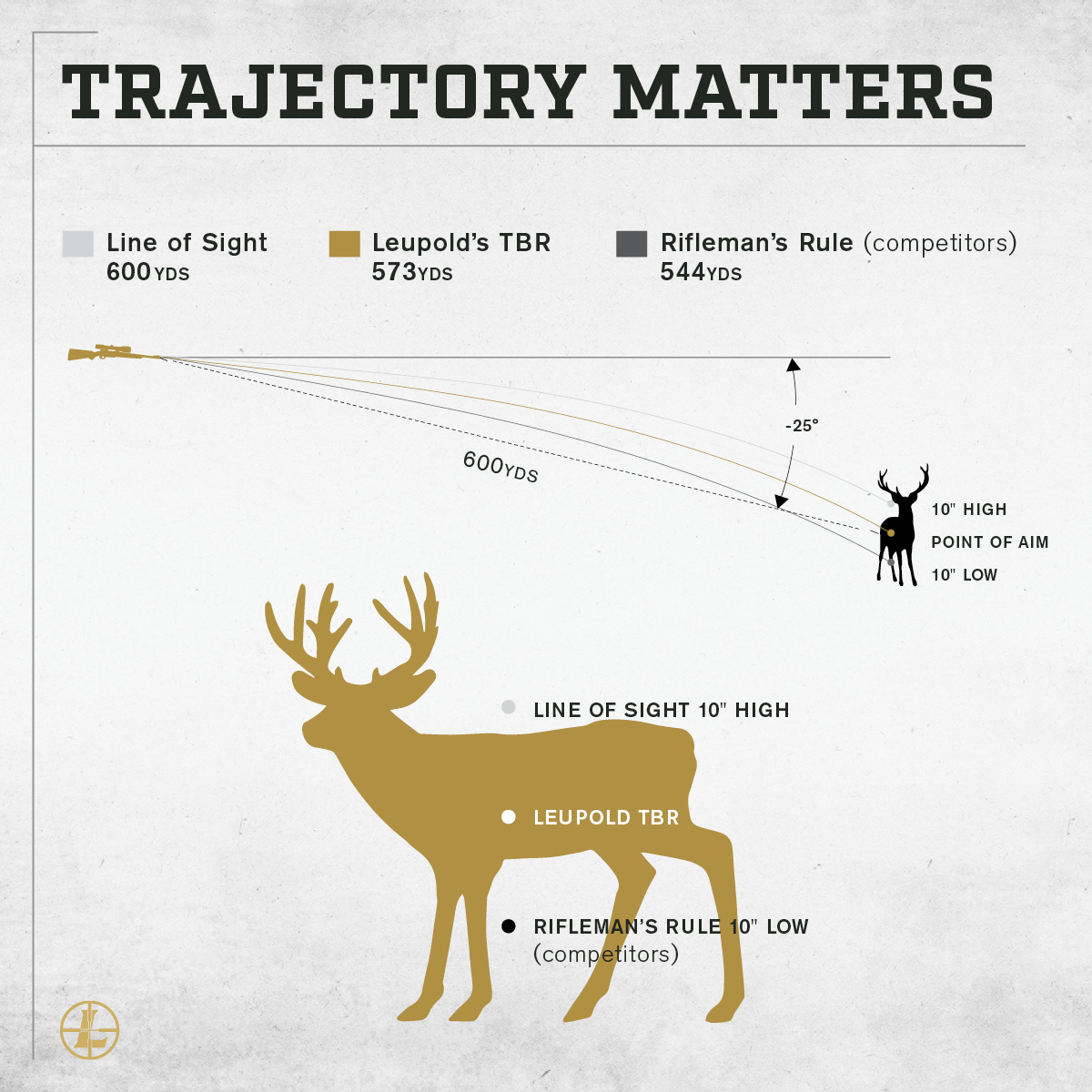 Achieve greater first-shot success.
---
TBR/W technology takes into account the angle of your shot and your rifle's ballistics to put you dead on. Line-of-sight measurements won't put you on target and any other rangefinder won't give you accurate ranges because they use basic trigonometry to calculate the distances instead of true ballistics. TBR/W is also the easiest way to account for wind out to distances of 800 yards. It generates a hold point for a 10-mph wind at a 90 degree angle to your direction of aim.
---
Built-In Inclinometer
---
The RX series rangefinders have a built-in inclinometer with TBR that can calculate the ballistic range to your target, then display it as a holdover aim point, an MOA adjustment, a Milliradian adjustment, or the equivalent horizontal distance.
---