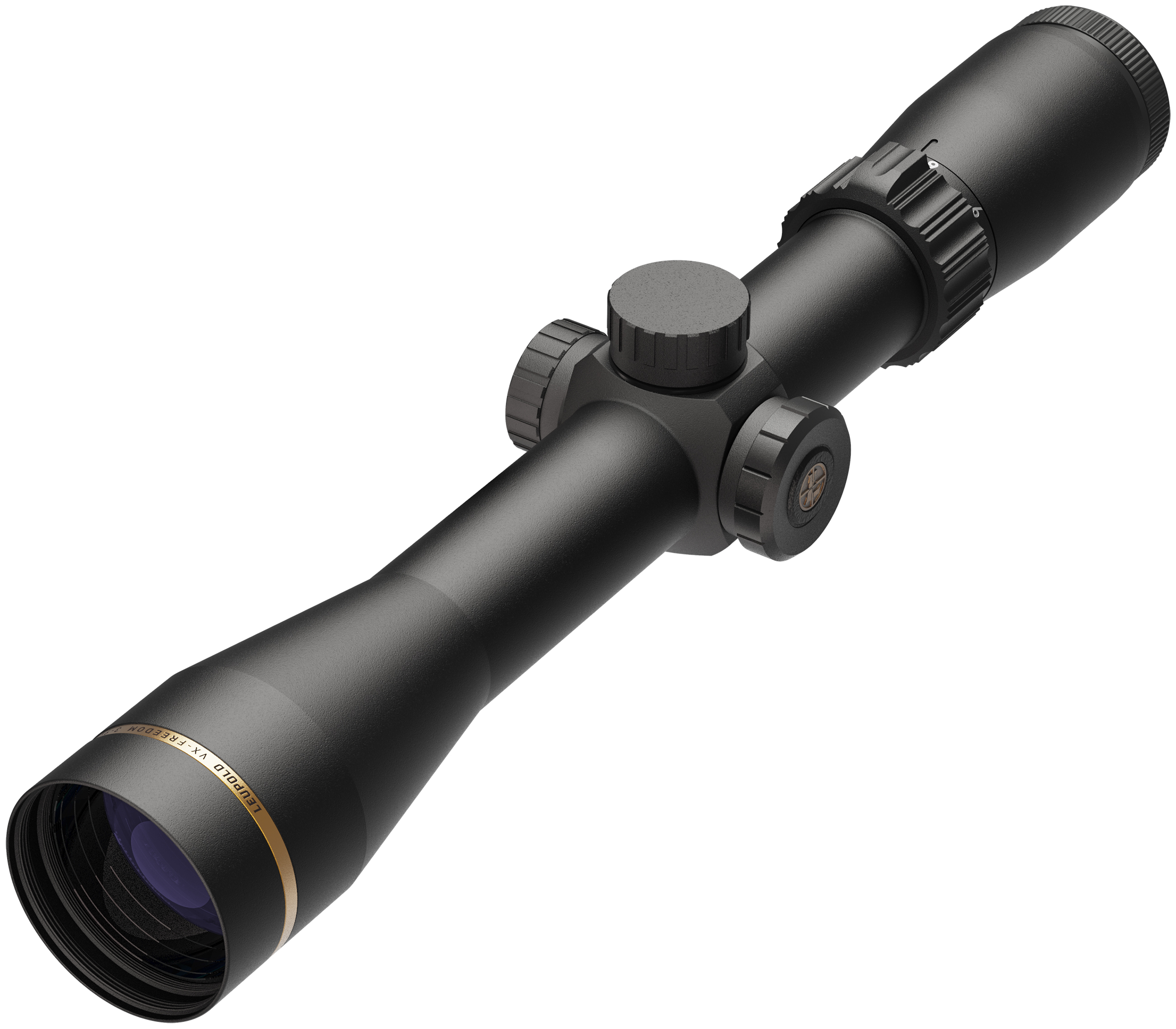 Leupold & Stevens, Inc., has announced the addition of five new illuminated reticle models to the award-winning VX-Freedom riflescope line.
Five new illuminated scopes are joining the VX-Freedom family in 2020. They include a 1.5-4x20 (30mm) with an Illum. FireDot MOA-Ring reticle, a 3-9x40 (30mm) with Illum. FireDot Tri-MOA, a 3-9x50 (30mm) with Illum. FireDot Twilight Hunter, a 4-12x50 (30mm) CDS with Illum. FireDot Duplex, and a VX-Freedom AR 1.5-4x20 (30mm) with 223 Mil Illuminated FireDot MIL-Ring.
"Illuminated reticles are a benefit that hunters and shooters can both make use of," said Vici Peters, Product Line Manager for Leupold & Stevens, Inc. "Game animals tend to move when light is at its lowest – a FireDot reticle makes it easier to ensure your point of aim is where it's supposed to be. Target shooters, meanwhile, can acquire and track targets with greater speed. With the new illuminated VX-Freedom models, we're offering premium features at a lower price point – and doing so in a rugged, reliable scope that's designed, machined, and assembled in the United States."
All five models feature a 30mm maintube and a version of the FireDot illuminated reticle – designed to help you see your aiming point even in the most challenging conditions. The FireDot Twilight Hunter reticle, new for 2020, was designed with the nation's most dedicated whitetail hunters in mind.
The VX-Freedom line is built to deliver relentless reliability and versatility – military-spec lens coatings provide abrasion resistance, protecting the riflescope in the most challenging terrain. The ergonomically advanced power selector ring is low-profile, but provides exceptional grip and ease of use, even in the cold, wet, or when wearing gloves.
VX-Freedom riflescopes also deliver excellent performance in low-light situations and are exceptional at glare management, thanks to the proprietary Leupold Twilight Light Management System. A combination of lens coatings and physical design elements in the riflescope itself, the Twilight Light Management System helps hunters make the most of low-light conditions found at dawn and dusk.
Like all of Leupold's riflescopes, the VX-Freedom is designed, machined, and assembled in the United States and backed by Leupold's legendary Lifetime Guarantee.