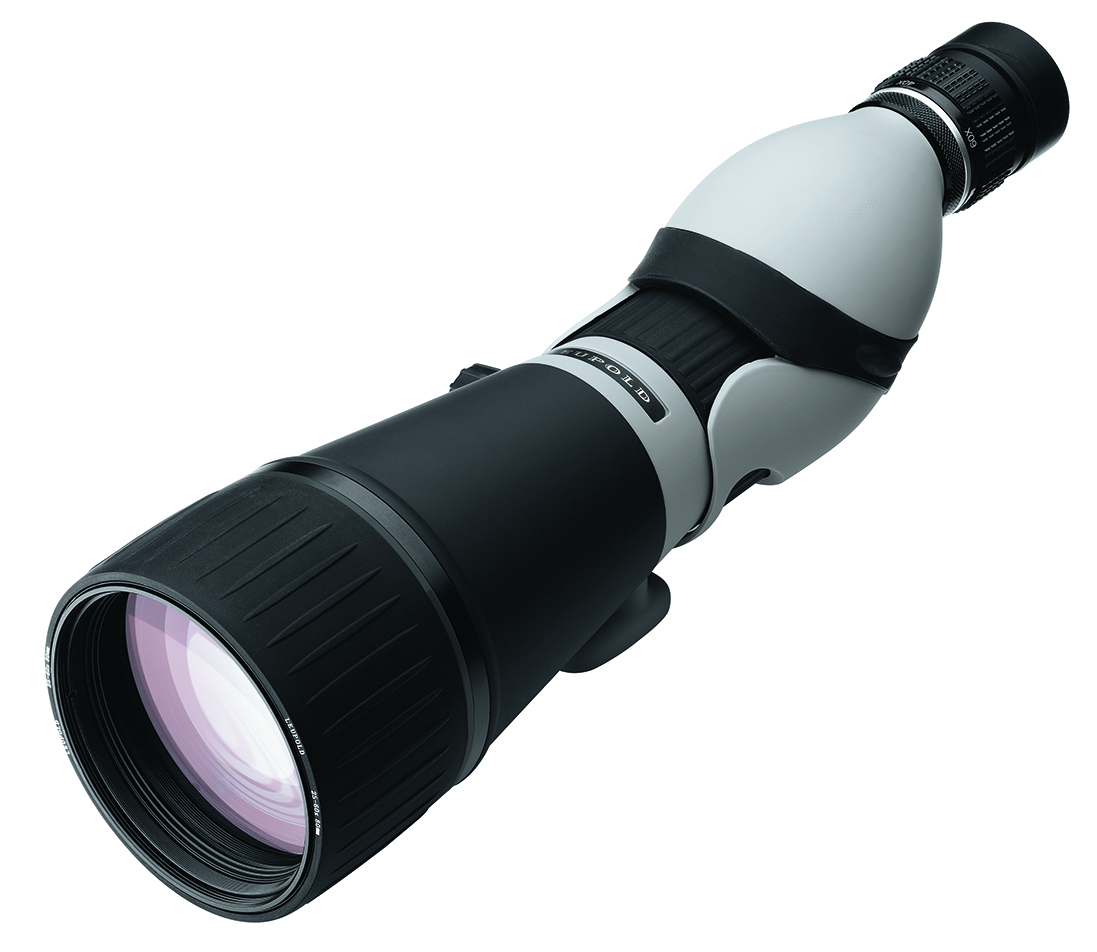 BEAVERTON, Ore. — Leupold & Stevens, Inc., has introduced an improved Kenai® 2 spotting scope featuring Leupold's exclusive new GuardION lens coating and updated exterior armor, delivering rock-solid performance and all-weather reliability.
With the new GuardION lens coating, everything from water to fingerprints will bead up and run off exterior lens surfaces. GuardION is ion-bombarded onto the lens at the molecular level, and is durable enough to last the life of your scope.
High-definition 80mm objective lenses dramatically improve color, brightness and resolution, while Leupold's coating technology provides excellent light management and durability. Hard-use rubberized armor protects the SX-2 Kenai 2 from the impacts and abuse of hard hunts.
"Spotting scopes are essential tools for the hunter or long-range shooter, and the SX-2 Kenai 2 is built to stand up to the worst environments, while delivering the best performance," said Tim Lesser, vice president of product development for Leupold & Stevens, Inc. "High-definition glass, advanced coatings and a full feature set delivers on the range, or in the field."
The SX-2 Kenai 2's balanced design includes an oversized focus ring centered over the tripod mount, significantly reducing instability when making fine adjustments. A rotating, built-in tripod port allows the SX-2 Kenai 2 to be set at any angle, allowing it to be used from standing, sitting or prone positions with ease.
Available with either straight or angled eyepieces, the SX-2 Kenai 2 features a 25-60x variable eyepiece providing a wide magnification range, delivering maximum versatility. An optional 30x wide-angle eyepiece offers a stunning field of view, essentially delivering two spotting scopes in a single unit.
A newly designed neoprene case offers additional protection, while taking up minimal space in the hunting pack. The new SX-2 Kenai 2 also comes with a digiscoping adapter, allowing for the use of a smartphone.
A retractable sunshade is built into the SX-2 Kenai 2, ensuring you never need to find it when glare or wet conditions call for its use. Twist-up eyecups and non-critical eye relief make for extremely comfortable use, even during long viewing sessions.
Leupold's legendary ruggedness is built into each SX-2 Kenai 2, and the nitrogen-filled maintube ensures the SX-2 Kenai 2 is 100% fog proof and waterproof. A durable hard storage case and adjustable tripod is included.