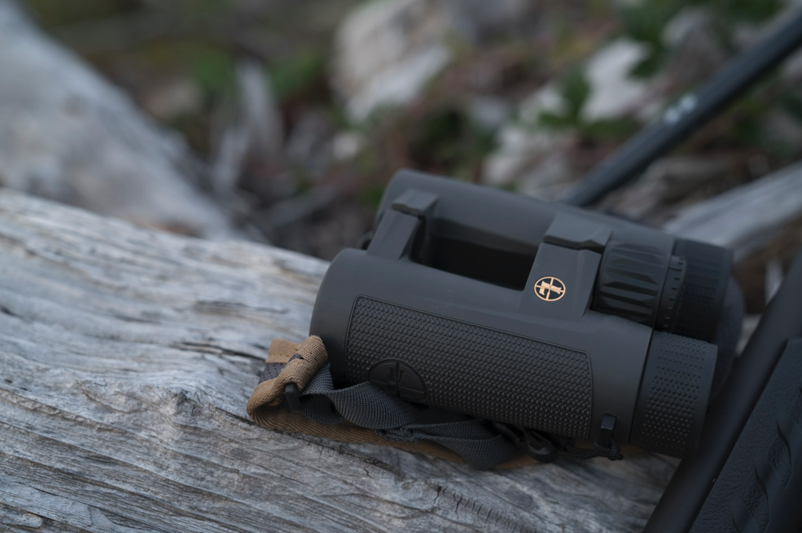 BEAVERTON, Ore. — The new BX-4 Pro Guide HD binocular line from Leupold & Stevens, Inc., delivers elite optical performance through the Twilight Max® HD Light Management System.
Specialized lens coatings—the same ones that have been applied to the award-winning Leupold VX-5HD and VX-6HD riflescopes—allow users to glass longer during the early predawn hours to well past dusk. The Twilight Max HD system combines exceptional light transmission and glare management to provide vivid, bright, high-contrast images that will deliver relentless optical performance in low-light conditions. It also eliminates the washed-out image that can come from direct sunlight.
"Our three light management systems are designed to maximize the entire visible spectrum, including more of the reds and blues at the ends of the spectrum," Tim Lesser, vice president of product development for Leupold & Stevens, Inc., said. "The human eye is more sensitive to blues in dim light, and reds are very common in outdoor scenes at dawn and dusk—which makes Twilight Max HD invaluable to hunters. We're ecstatic to be able to bring the system to our binocular line."
An open bridge design and durable aluminum body is both comfortable to hold and lightweight enough for easy carrying. The redesigned body armor has a texture that's designed to allow for a sure grip in any conditions. Twist-up eyecups and generous eye relief help make for comfortable extended viewing.
The BX-4 Pro Guide HD binocular is available in six configurations: 8x32, 10x32, 8x42, 10x42, 10x50, and 12x50. Shadow Gray, Kryptek, and Sitka Gear finishes are available. The entire line is backed by the Leupold Full Lifetime Guarantee.