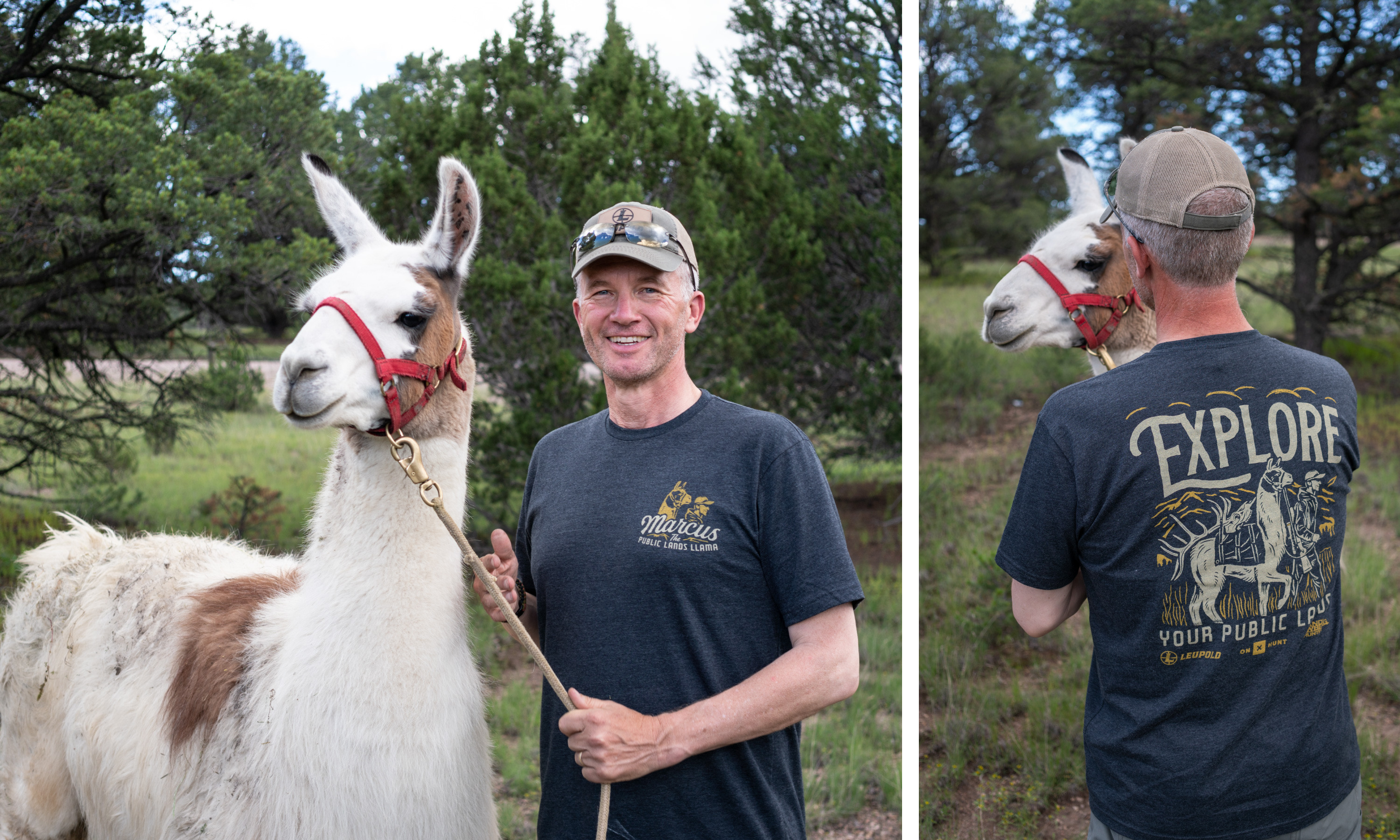 Leupold & Stevens, Inc., and partner onX will be making a substantial donation to support the Rocky Mountain Elk Foundation's habitat and lands programs, which have a strong history of enhancing Oregon's public access and habitat. Leupold and onX will each donate $5,000 in addition to a previous $3,386 that was raised through the "Marcus the Public Land Llama" t-shirt sales campaign.
RMEF has been working with Coos County commissioners and staff to support the county's incorporation of newly acquired land into the Coos County Forest while maintaining and opening public access to local elk habit. Some of the forest contains large swaths of feeding meadows in the Sixes Game Management Unit – prime habitat for the region's famed Roosevelt elk. The partnership discussions have been spearheaded by RMEF's Habitat and Lands Program. Meadow restoration work is being supported by RMEF and its volunteers.
"We're committed to helping public land hunters gain land access nationwide," said Kyle Weaver, RMEF president and CEO. "This partnership with Coos County will help the county maintain public access to elk and also enhance the meadow habitat that's so important to continuing conservation efforts. We appreciate Leupold and onX's continuing support as a partner in our mission by helping fund our efforts and showing its unwavering commitment to public access."
The first $3,386 in funding comes from the proceeds from the sale of limited-edition "Marcus the Public Land Llama" t-shirts, which Leupold and partner OnX launched last year alongside a corresponding campaign. Sharing a first name with Marcus Leupold – son of legendary co-founder Fred Leupold and the man who famously threw aside a riflescope that failed him and vowed to build something better more than 70 years ago – Marcus the llama served as Randy Newberg's lead pack animal on public land hunts throughout the western portion of the United States last fall. The initiative provided a unique look at public land topics around the nation and emphasized Leupold and onX's commitment to conservation.
"No optics company does more for sportsmen's rights and conservation across the United States than Leupold, and we were excited to partner with onX Hunt and Randy last year," said Bruce Pettet, President and Chief Executive Officer of Leupold & Stevens, Inc. "The efforts of RMEF are very much aligned with the goals of the Leupold team and our core consumer. We're proud that the proceeds raised during the 'Marcus the Llama' campaign are being used to promote public access and conservation, especially here in our home state of Oregon."