---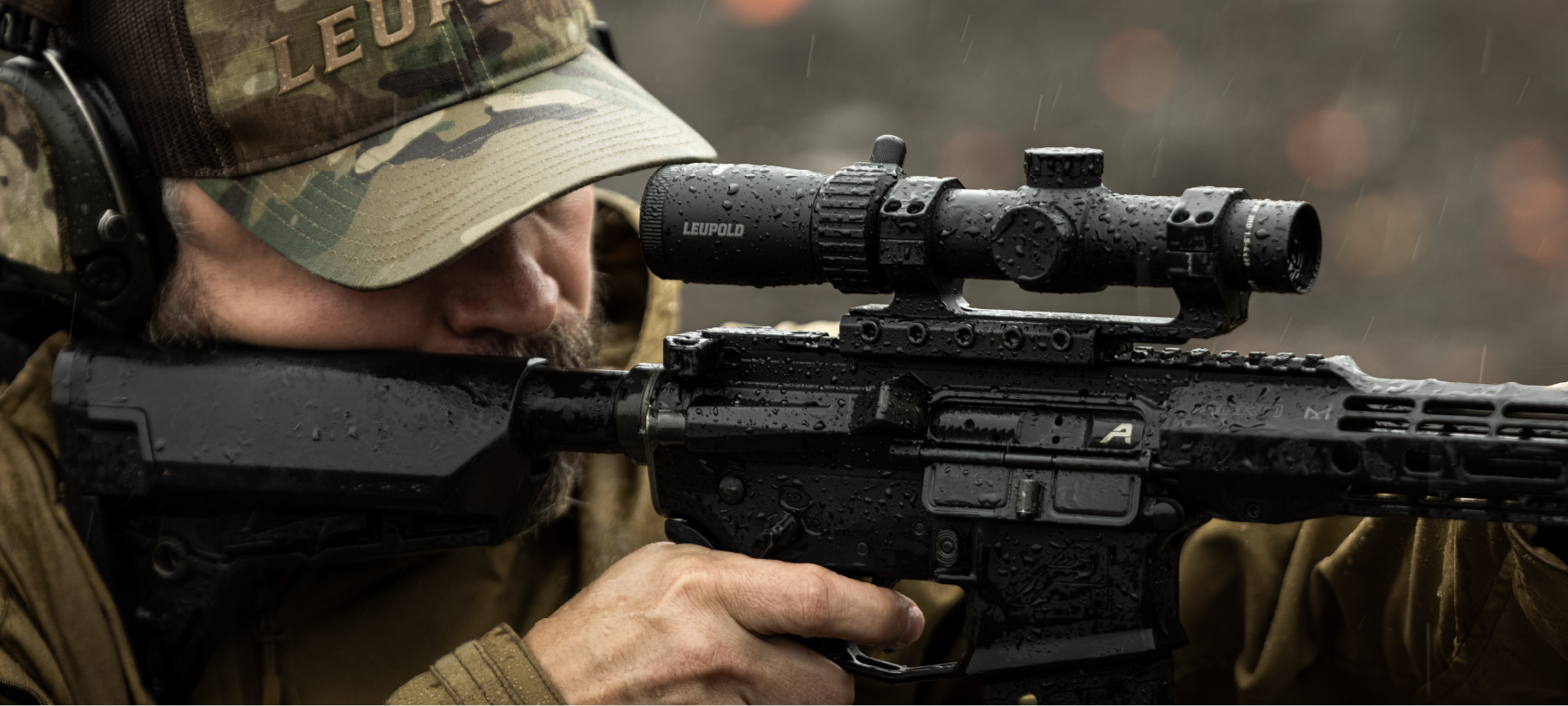 At Leupold, we have a long history of manufacturing rugged and reliable riflescopes that outperform and outlast everything else on the battlefield and in competition. Now we've applied that heritage to a new line of tactical rifle scopes: The Mark 3HD™.
Built for the shooter who needs a rugged, precise, and repeatable MIL-based scope for their tactical rifle, the Mark 3HD™ delivers elite optical performance and match-grade repeatability under any conditions.

HD PERFORMANCE
Delivers bright, edge-to-edge image sharpness.
REMOVEABLE THROW LEVER
Quickly change magnifications using the low-profile power selector with a removable throw lever.
MIL ADJUSTMENTS
Features a P5™ external dial with 1/10th MIL adjustments and high-contrast MIL adjustment markings (select models).
FIREDOT ILLUMINATION
Seven brightness settings create a visible aiming point in any light condition (select models).
ELITE OPTICAL SYSTEM
Delivers the light transmission, glare reduction, and resolution that diehard shooters demand for all-day performance.
GUARANTEED FOR LIFE
Designed, machined, and assembled in the USA with legendary Leupold reliability.
---
"The Mark 3HD line offers features that are at home on competition guns and personal defense rifles, all while delivering the class-leading optical performance Leupold is known for."
John Snodgrass, Tactical Product Line Manager for Leupold & Stevens, Inc.
---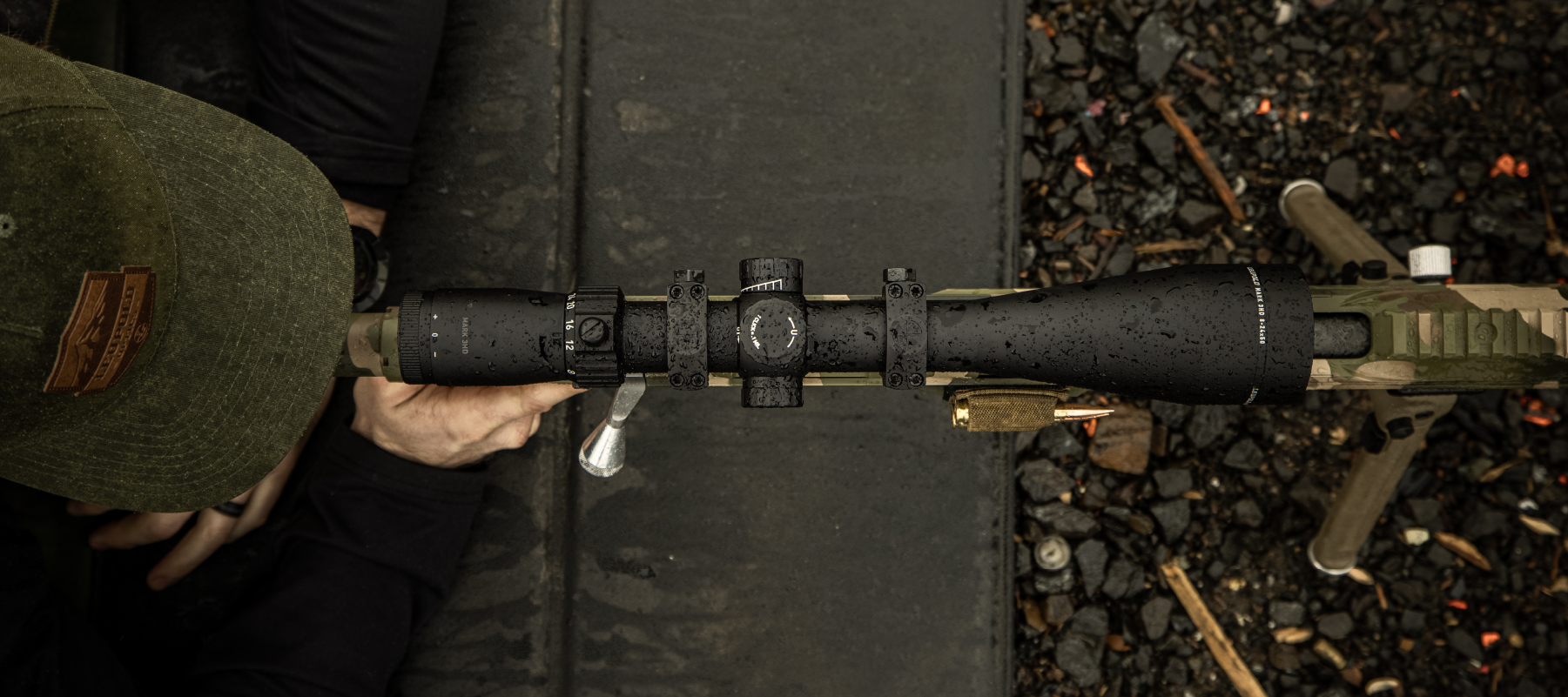 Built For The Shooter
---
The Mark 3HD comes loaded with shooter-specific features, including precise MIL-based adjustments, multiple MIL reticle options, and a high-speed power selector with a removable throw lever. Select models come with the new P5 external dial with 1/10th MIL adjustments and high-contrast adjustment markings. Combine all that with Leupold's long heritage of manufacturing military-grade optics, and the Mark 3HD is the clear choice for shooters looking to put an industry-leading optic on top of everything from a low-power close-range AR to a high-power long-range rifle.
Adjustable Illumination
---
Adjustable FireDot illumination makes it easy to identify and aim at long-distance targets in low-light situations. But we wanted to make using an illuminated reticle even easier, so we introduced dial illumination control to select Mark 3HD scopes. Now, adjusting your illumination is as simple as turning a dial so you can make quick changes on the fly with total confidence. And the Mark 3HD is supported by Leupold's Motion Sensor Technology, which extends the battery life of your scope by going into sleep mode after five minutes of inactivity.
Legendary HD Performance
---
The superior optical quality of the Mark 3HD sets it apart from other scopes on the shelf. Serious shooters need an optic that can effectively manage light to deliver a crisp, bright image while maintaining high contrast and resolution even in the harshest conditions. The HD performance of Leupold's Elite Optical System puts the Mark 3HD far ahead of other optics in its class, giving you the true advantage over the competition.
Lightweight, Rugged, and Guaranteed for Life
---
The Mark 3HD is 100% waterproof, fogproof, and guaranteed to perform for life. In fact, if it ever fails, we will repair or replace it for free - whether you're the original owner or not. You don't need proof of ownership or a warranty card, and there's no time limit. We do this because we believe in superior quality and craftsmanship, and we're confident your Leupold won't let you down.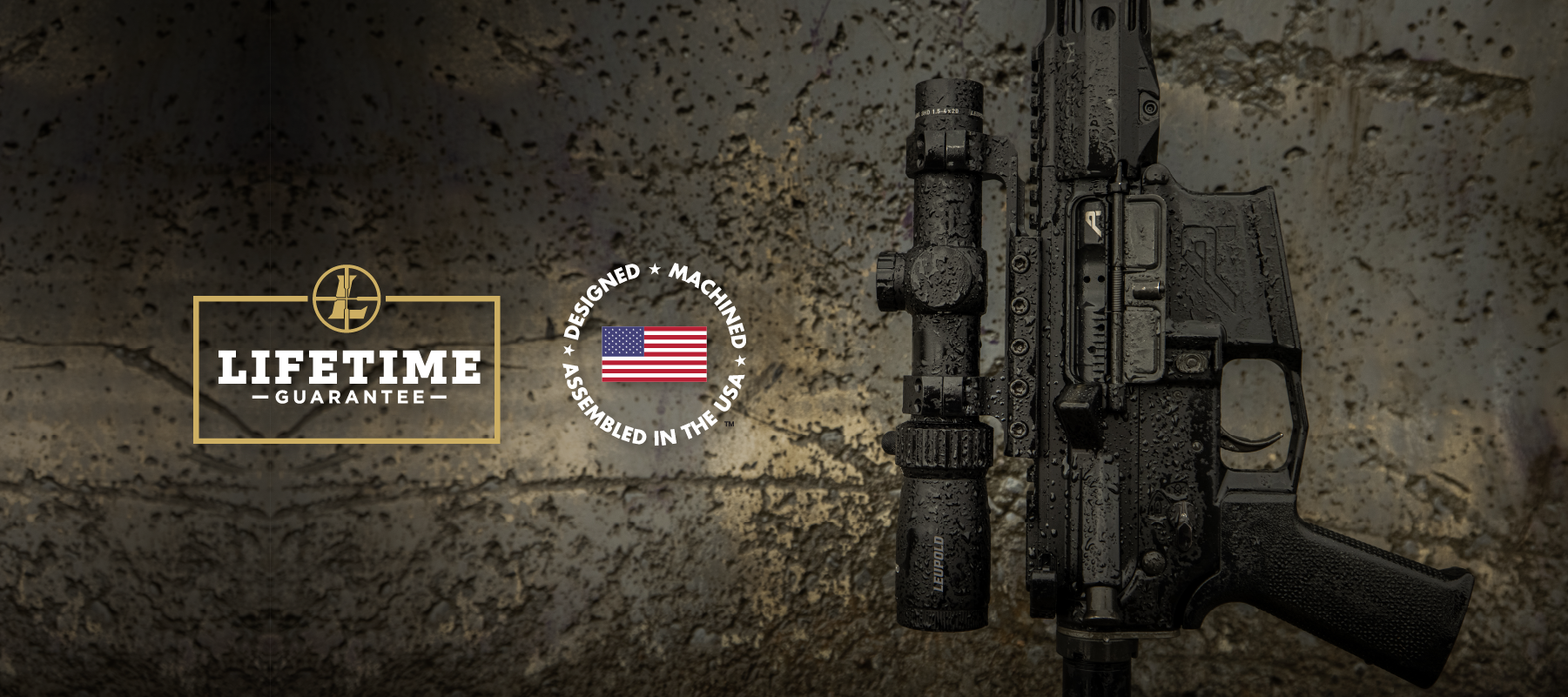 Recommended For You
---
Our optics are built for a lifetime of performance, guaranteed. But with all this extended use in rugged conditions, we know they are bound to get dirty. In this article, we break down when and how to clean your riflescope properly to help make sure it performs at the highest level.