There are areas of Greenland that are completely untouched - making the hunting and nature unlike anywhere else in the world.
"If you imagine Greenland as one continental-­size sheet of ice, you're not far off. Something like 90 percent of it is covered by an ice cap a thousand feet thick, which is why I anticipated hunting in arctic conditions.
But the coasts, especially along the southern shore where we are hunting, are surprisingly hospitable, with anywhere from a mile to a dozen miles of ice-free vegetation squeezed by the North Atlantic and the ice cap. It's where Feldmann's cabin is located, on a little jut of granite that he found by studying satellite photos for a year, identifying a place protected from the wind and the waves but with easy access to the bay. He doesn't own the land—no one in Greenland really does—but the cabin is his as long as he uses it. When he's gone, it's a refuge for a boater blown off the water or for a hunter lost and alone," says Andrew McKean, hunting editor for Outdoor Life.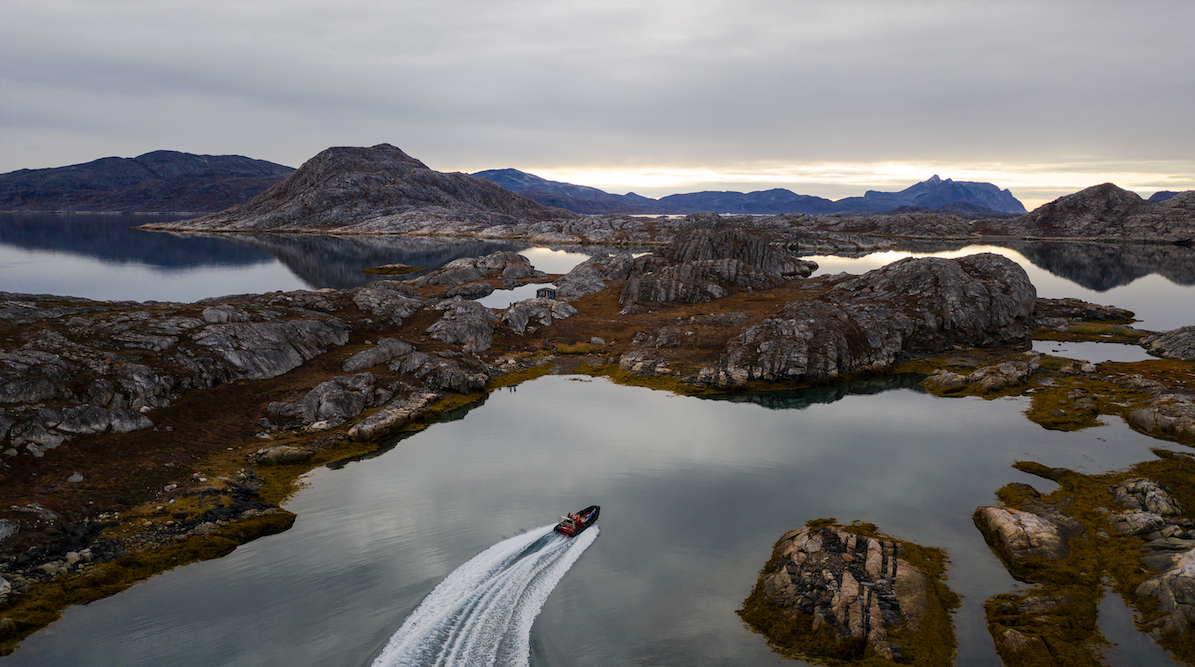 Musk Ox and Caribou are two species that thrive in remote environments, making the hunt that much more alluring. In order to get to them, you must venture north to the unforgiving beauty of the last frontier.
"The musk ox looks like he might have been chiseled out of the veined rock of this fjord.
Our guide, Frank Feldmann, cuts the boat's throttle and peers through his binocular.
'He's a young bull,' Feldmann says. His Scandinavian accent sharpens the first word into 'Heeze.'
'You see how his boss is a little weak and his horns don't drop down. We can do better.'
Then we're off, motoring to the very back of this bay, where the towering headwall of a glacier fractures into a field of house-size boulders and a snowmelt stream that threads its way to the bay."
Shop The Products Used On The Hunt
---
VX-5HD 3-15x44
Featuring a wide magnification range and Twilight Max HD, this riflescope gives hunters the ability to adapt to any environment and is purpose-built for the toughest lighting conditions. Rugged and reliable, the VX-5HD is ready for your next adventure.
---
Packout
The Packout is the go-to option for any hunter or shooter. ANSI Z87.1+ ballistic protection alongside our proven optical clarity makes the Packout perfect for every adventure and everyday wear.
---
BX-4 Pro Guide HD 12x50
Get powerful magnification in a lightweight, high-performance package. These binoculars boast unparalleled brightness, edge-to-edge clarity, and advanced glare management technology; helping you see a clearer image in the harshest lighting conditions.
---
SX-5 Santiam HD 27-55x80mm
We designed this spotting scope with one thing in mind – performance at the highest level in the toughest conditions. Whatever you ask, it's going to deliver and deliver big.
---