Leupold optics are built to outlast and outperform. While others warranty failure, we guarantee unmatched optical clarity and rugged reliability for life. Because at Leupold, failure is not an option.
But don't take our word for it. See how countless hunters and shooters rely on Leupold performance in the field.
BUCK DOYLE
Retired Master Sgt and Instructor Buck Doyle has more battlefield experience than most. Hear why he trusts Leupold to perform when it's all on the line.
PEDRO AMPUERO
International Hunter Pedro Ampuero has traveled to some of the world's most remote locations. Hear why he depends on Leupold no matter his environment.
RANDY NEWBERG
Hunter and Conservationist Randy Newberg is the voice of the public land hunter in America. Hear why time and time again, he trusts Leupold to perform in the field.

All story submissions will be entered for a chance to win a monthly prize of Performance Eyewear, in addition to an entry for the Grand Prize Premium Optics Package. NO PURCHASE NECESSARY TO ENTER OR WIN. PURCHASE WILL NOT INCREASE CHANCES OF WINNING. Offered to legal residents of the fifty (50) US, 18+ . Void where prohibited by law. Subject to complete Official Rules.
LEGENDARY STORIES FROM THE FIELD
A LOT OF WATER BUT NO WORSE FOR THE WEAR
It's easy to forget your rangefinder when moving from one field to another. Just ask Jay. While mother nature might destroy the competition, his Leupold RX-1600i rangefinder got hammered by almost a year's worth of bad weather and survived. When Jay found it the next season, it was still lightning-fast and deadly accurate.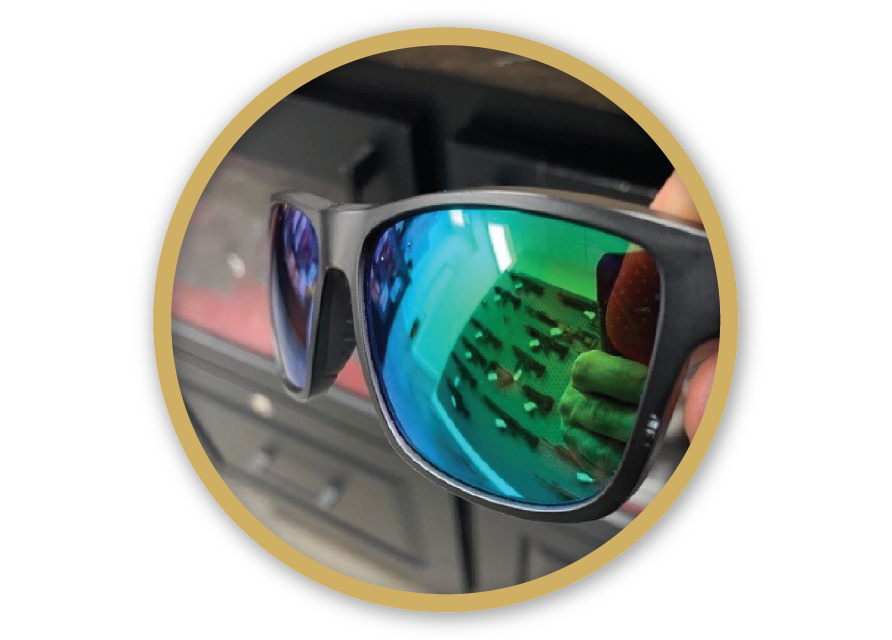 THE KATMAI'S THAT SAVED KALEB'S EYES
After a long day at the range, one last press of the trigger turned into an eruption of gasses and debris. The rifle's receiver was destroyed. Kaleb's arm and upper body were bloodied by the blast. But his performance eyewear deflected the debris, saving his eyes.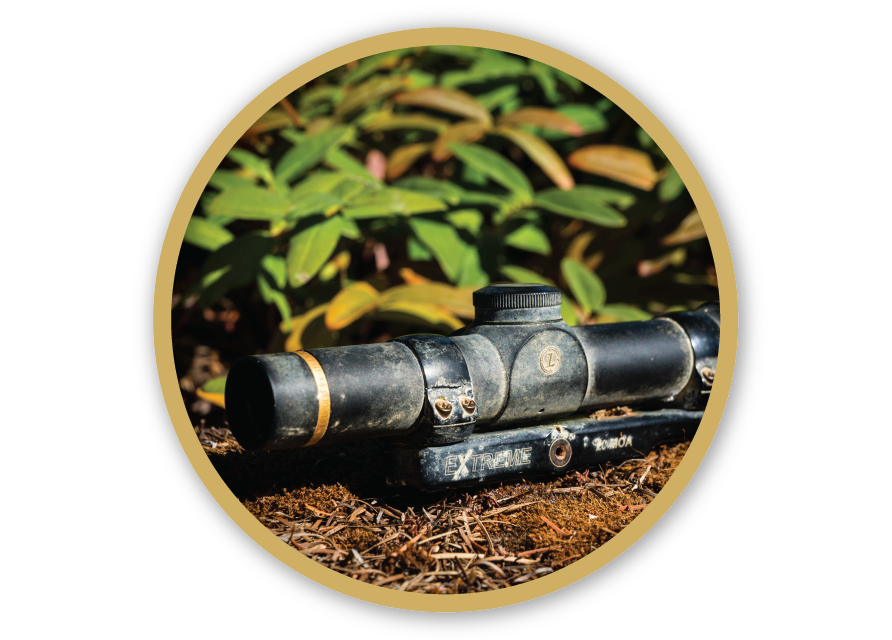 SUBMERGED AND STILL CRYSTAL CLEAR
While on a hurried pack out down an Alaska shoreline, Don lost his VX-3 to the waves. As luck would have it, he found his scope six months later. The optic was crystal clear and ready for another season.