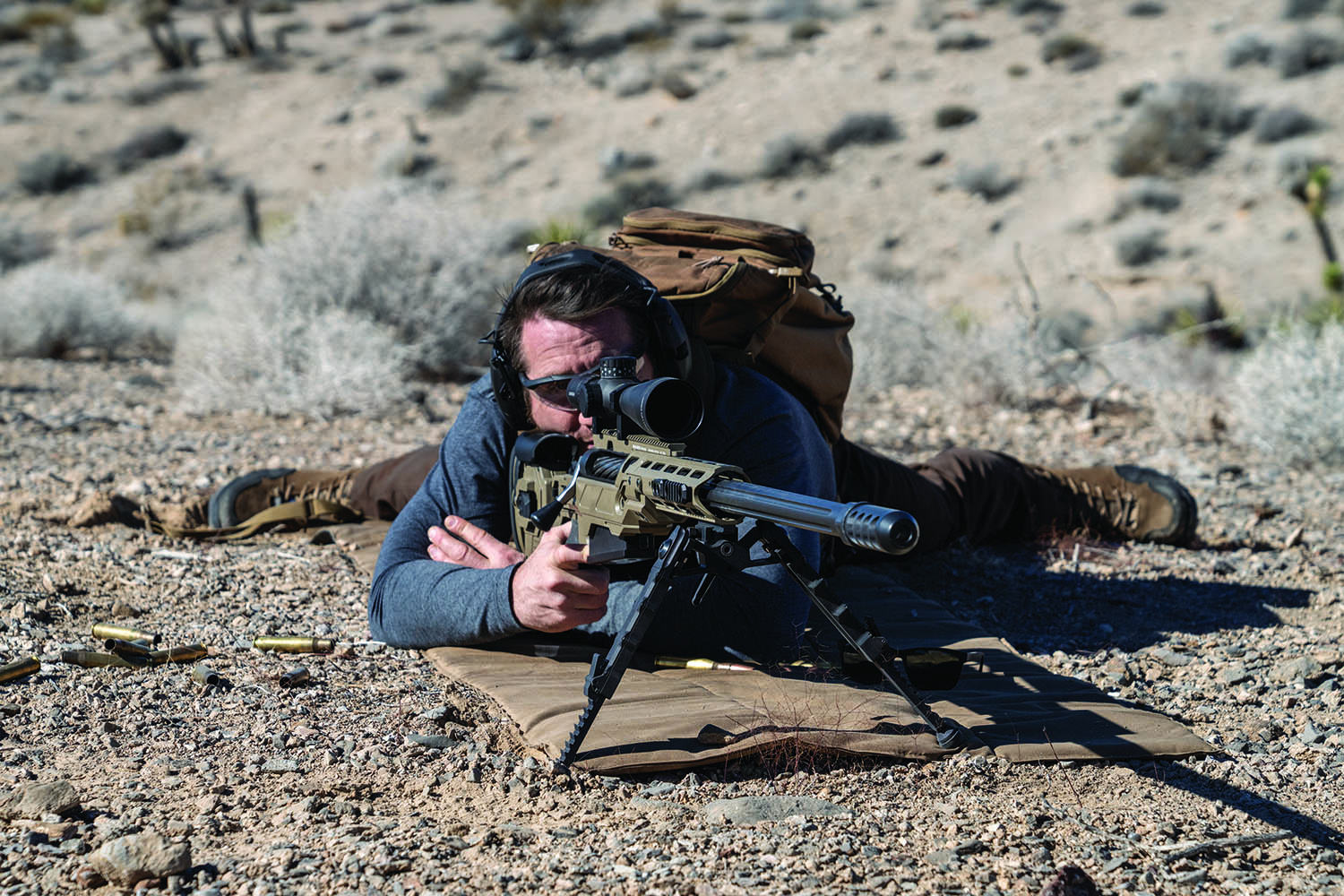 113 Years of Experience
From riflescopes to reticles, we're committed to making every one of our products the absolute best in its class. But building the world's best long-range optics for professional shooters and the military doesn't happen overnight. It is our 90+ engineers and technicians, 700 employees, and 113 years of US manufacturing experience that make the difference. Especially in today's long-range game.
The popularity of long-range shooting has surged in recent years, and with it the demand for innovative new products that push the limits of accuracy at extreme distances. For Leupold long-range optics, this has been an era of exceptional progress. We've introduced new technologies, expanded our Mark series, and broken new ground for distance, performance, and precision. And we're just getting started.

Where Did The "Tactical" Scope Come From?
Our long history of manufacturing military-grade optics gave us the foundation needed to develop high-performance products that meet the needs of long-range shooters. Of course, we're not the only optics manufacturer looking to address shooter's demands, but we bring years of practical experience to the table that other brands can only mimic. Today, most optic brands have a "tactical" scope line, or at least a product with tactical features. But where did the tactical scope come from?
Before the early 80's, soldiers were using hunting-style riflescopes in combat. While very functional, the military discovered these optics had their shortcomings. They needed tactical tools customized for combat situations—and they knew just the manufacturer for the job. Our mission was clear: build a riflescope that would outperform anything on the market. The result? The most advanced battlefield-capable scope the military had ever seen – the Ultra. This scope outperformed even the military's expectations and proved that Leupold was the clear choice for battle-ready optics. The Ultra laid the groundwork for what would become Leupold's legendary Mark Series.
Enter the Mark 5HD
Since then, the Mark 4, Mark 6, and Mark 8 scope lines were born. And although stringent military requirements resulted in impressive tactical innovations, some features were very specific to their applications and didn't serve the growing demand for long-range precision optics. The need for a high-performance long-range scope was evident. Enter the Mark 5HD.
The Mark 5HD came into existence a different way than its brethren. We took cues and feedback from professional shooters, civilians, and elite-level operators and built a scope that dominates on the range and delivers superior performance on any platform, at any distance. And once the Mark 5HD started to take off, the military took notice and adopted it into several of their weapons systems.