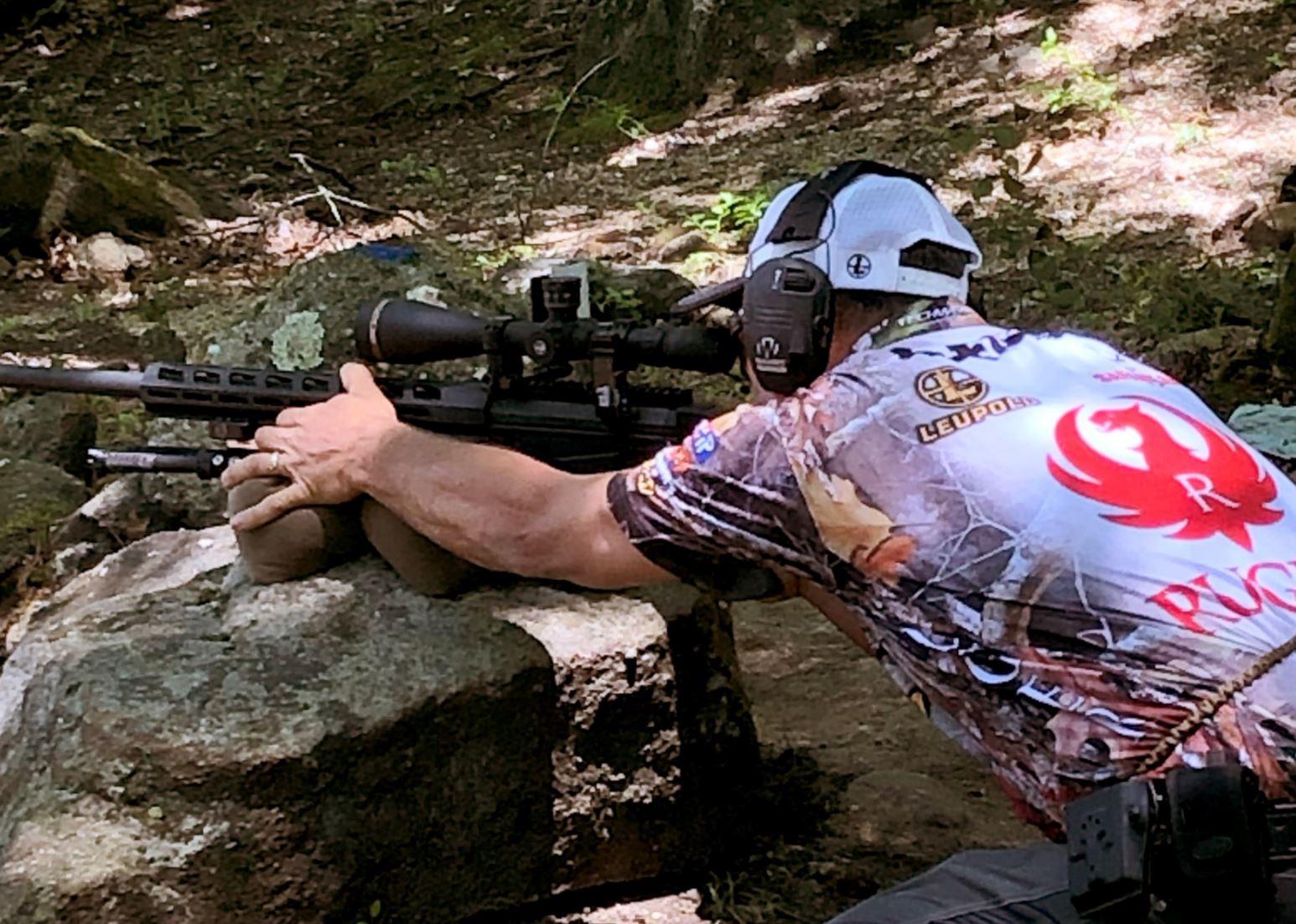 Leupold & Stevens, Inc., is pleased to announce that Leupold Core Team Member Doug Koenig took 1st Place in the Production Class at the Vortex Southington Hunt Club Precision Rifle Challenge match, held June 21-23 in Garrettsville, Ohio. Koenig runs a Leupold VX-3i LRP riflescope on a Ruger Precision Rifle when competing in Production matches.
The Precision Rifle Series' Production Division requires competitors to shoot the course with a combined rifle and optic MSRP, as listed on the company's website, not exceeding $4,000. The rifle and scope must individually be valued at less than $2,000.
"Precision rifle competitions are challenging to begin with – asking shooters to use out-of-the-box products with a controlled MSRP dials things up another notch," Koenig said. "The VX-3i LRP that I run on my Ruger delivers the relentless performance and match-grade accuracy that I need in order to excel, week in and week out."
The VX-3i LRP 6.5-20x50 that Koenig uses features Leupold's CCH (Combat, Competition, Hunter) reticle, and has been purpose-built to deliver the performance that competitive shooters need. The LRP (Long Range Precision Riflescope) line features magnification ranges of 4.5-14x50, 6.5-20, and 8.5-25, all with 50mm objective lenses and available in both milliradian and MOA configurations.
Koenig's success in Ohio helped him hold on to his current No. 1 ranking in the PRS Production Division.
"The LRP line delivers the lightweight performance that long-range hunters and shooters demand," said Joshua Bechard, Marketing Partnerships Specialist for Leupold & Stevens, Inc. "It's the perfect riflescope for the Production Division, and we're ecstatic that Doug has helped show people why."