---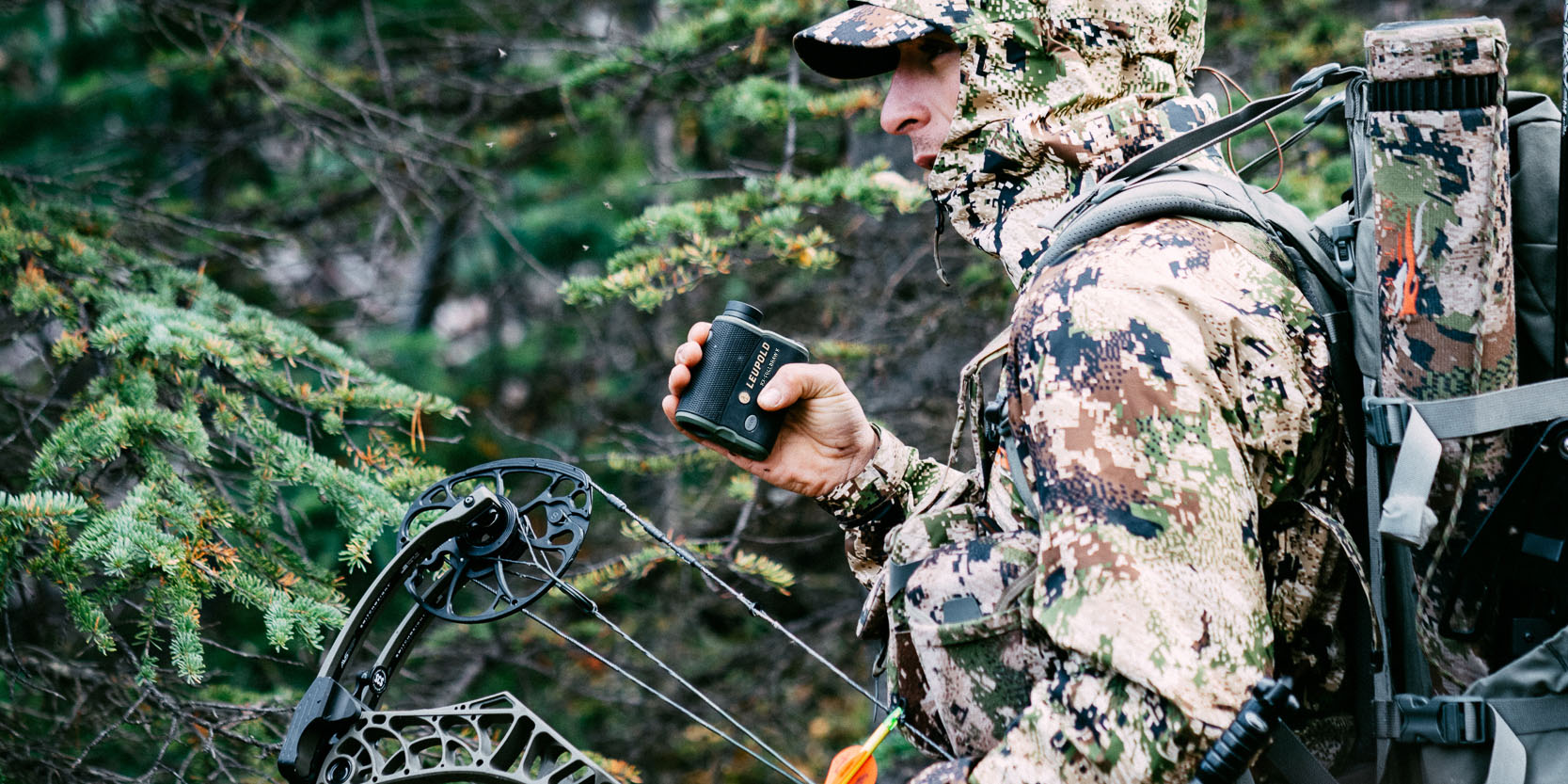 Built for the bowhunter and the competitive archer, the new RX-FullDraw® 5 is the most ballistically advanced archery rangefinder on the market. Using personalized ballistics, shot distance, and angle compensation, the RX-FullDraw 5 calculates laser-accurate ranges for every target.
It's loaded with features designed for the modern archer, like Flightpath technology, and its Archer's Advantage software now accepts an even broader range of velocity inputs. So, no matter what your draw weight is, this rangefinder will work for you. It even has a setting for ranging in bad weather. When there's moisture in the air, Last Target mode will punch through rain, fog, and snow to make sure you get the most accurate readings possible. Pair that with its 6x magnification, bright red OLED display, and incredibly fast laser engine, and you'll see why this rangefinder is guaranteed to give you the advantage you've been looking for.
ARCHER'S ADVANTAGE
calculates extremely accurate ballistic solutions.
FLIGHTPATH™ TECHNOLOGY
avoids obstructions and finds open lanes.
EXTENDED BATTERY LIFE
powers over 3000 actuations.
DNA® (DIGITALLY ENHANCED ACCURACY) ENGINE
Provides lightning-fast ranges capable of ½-yard accuracy.
SUPERIOR RUGGEDNESS
It's extreme climate tested, waterproof, and deadly accurate.
INCREASED INPUTS
accepts velocity inputs ranging from 170fps to 550fps.
---
"Bows are custom-built to suit their owner, so your rangefinder needs to be, too."
Eric Overstreet, Product Line Manager for Leupold & Stevens, Inc.
---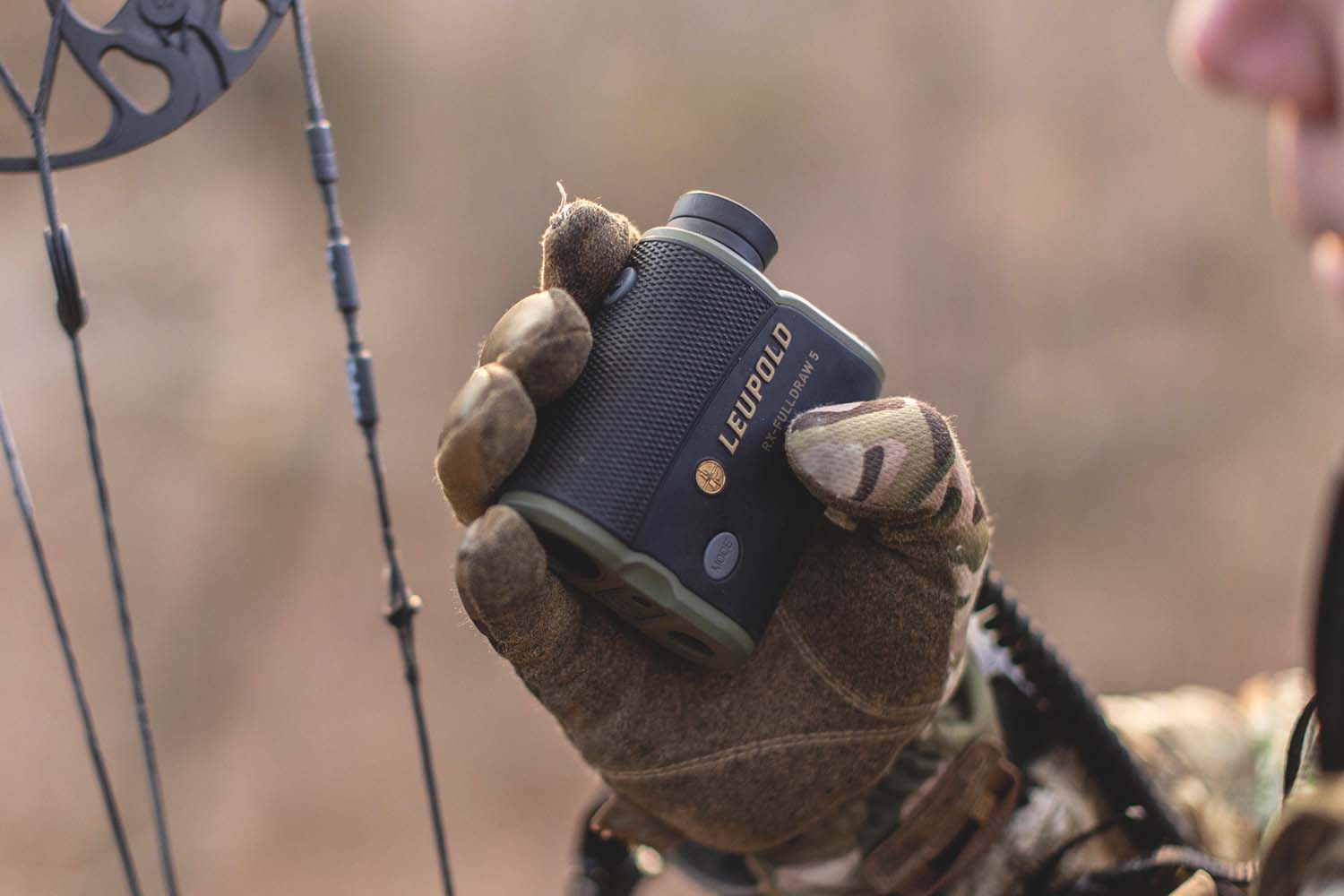 ARCHER'S ADVANTAGE SOFTWARE
---
The Archer's Advantage software tells you exactly how far you need to send your arrow to seal the deal. Accounting for your bow's velocity, peep height, arrow weight, and the angles of your shots, this ballistics software turns out deadly-accurate ranges customized to your exact setup. And now, the RX-FullDraw 5 accepts an even broader range of velocity inputs, allowing you to input numbers as low as 170 feet per second.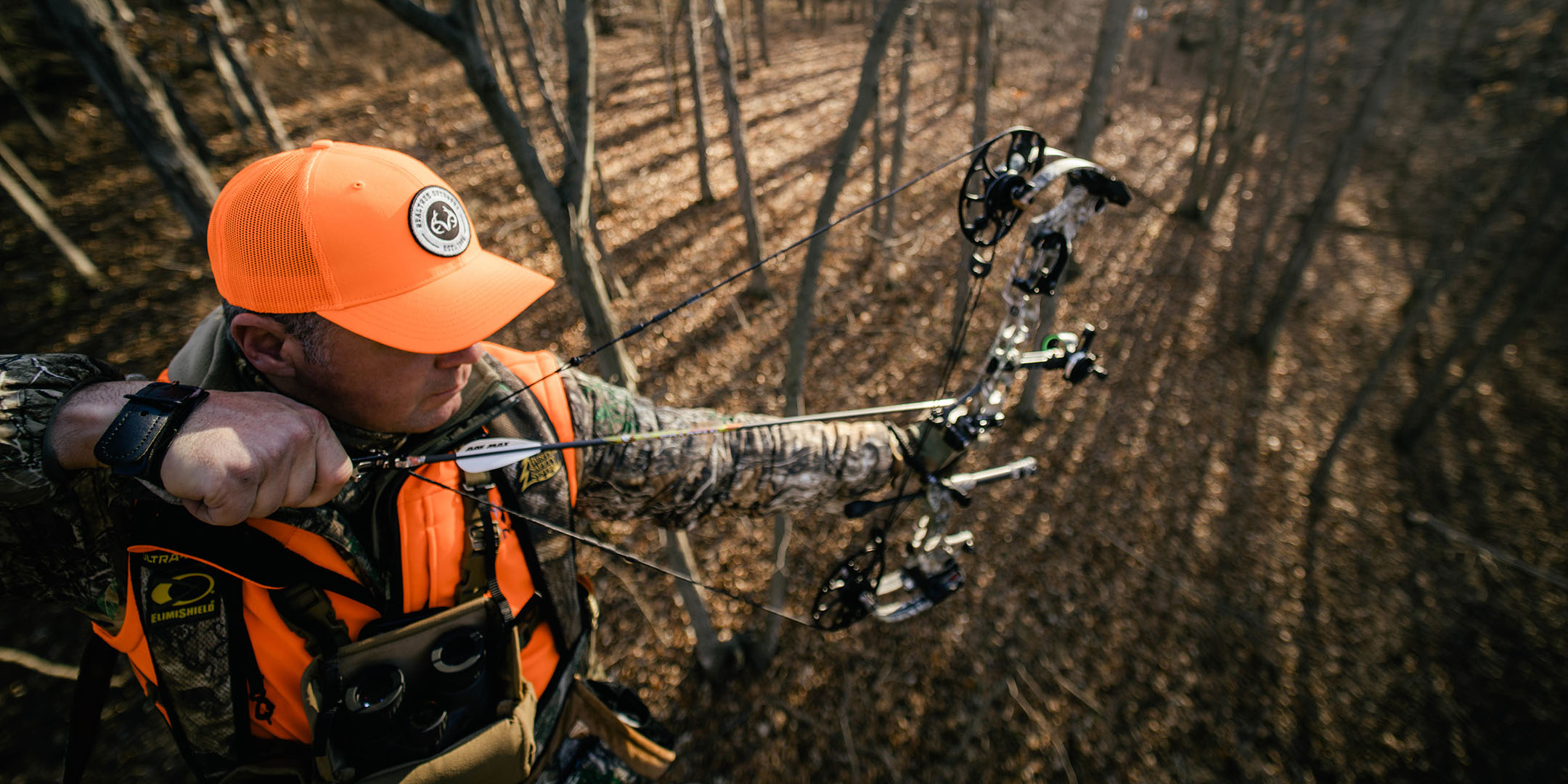 FLIGHTPATH TECHNOLOGY
---
It only takes a small branch to deflect your arrow. That's why the new RX-FullDraw 5 is equipped with an updated version of our Flightpath technology. When ranging with the RX-FullDraw 5, you can now choose between two modes that'll help you avoid obstacles along your arrow's path.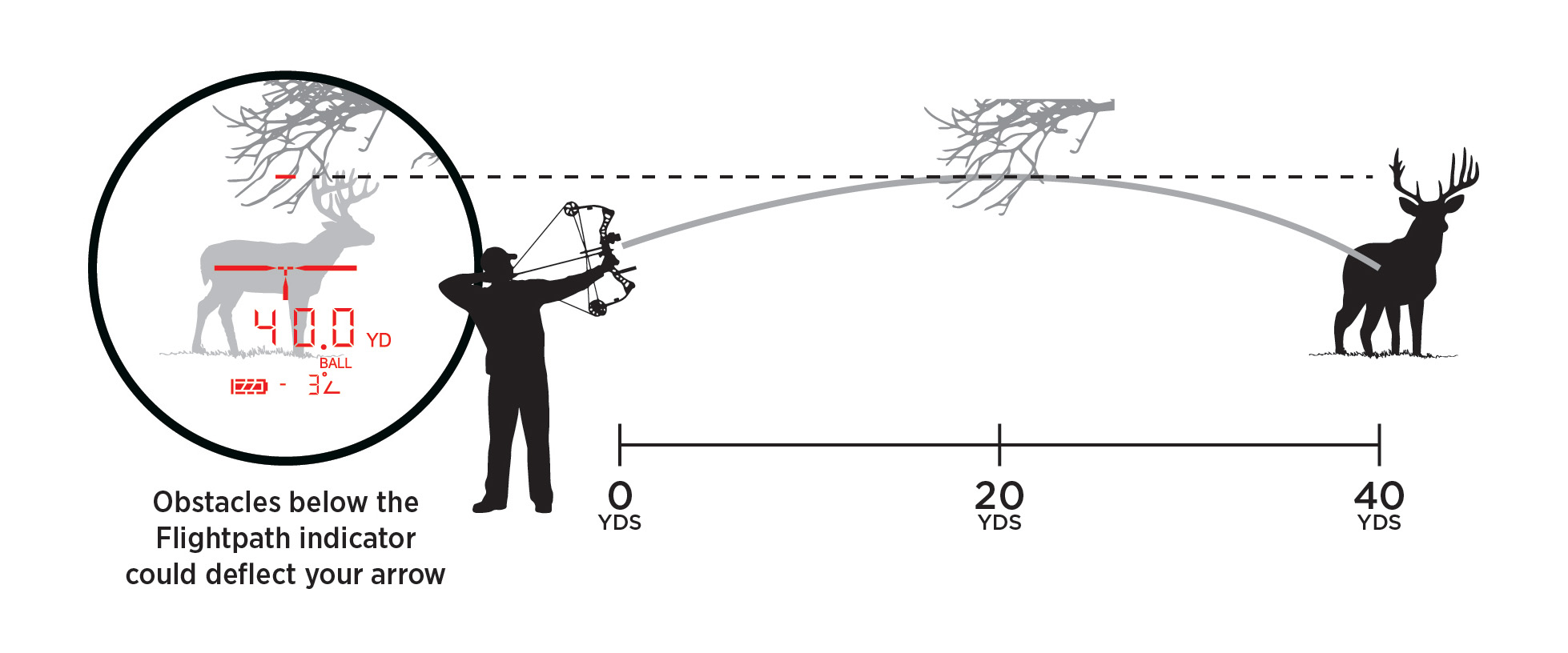 In the default 20-yard mode, Flightpath gives you an indicator signifying where your arrow will be at 20 yards. If an object like a branch is visible above the indicator, your arrow will fly under it. But if the object is below the indicator, then it's in the way, and you'll have to move spots or switch angles. This makes the 20-yard mode perfect for finding shooting lanes from cover.
The second mode is Mid mode. When it's activated, the Flightpath indicator represents the halfway point of your arrow's path. So, if you are a 3D archer, you'll be able to find and avoid obstructions along the entire trajectory of your arrow.