---
Like wild turkey, spring black bear is one of the few wild game seasons available to you during the spring. While it's not as popular as other game animals, bear has been a source of protein for native tribes, frontiersmen, and settlers for hundreds of years.
Many of today's hunters still carry on this tradition by heading into the woods with the hopes of adding some bear meat to their freezers. In fact, around 50,000 North American black bears are harvested every year. And with total populations in North American ranging from 600,000 – 800,000, black bear numbers continue to remain strong.
If you haven't tried bear meat, yet, it's somewhat sweet, with a fat content similar to Pork. Spring bear, however, can be milder due to their fat loss during hibernation and a steadier diet of berries. As far as nutrition is concerned, 100 grams of bear meat contains about 161 calories, 8.3 grams of fat, and 20.1 grams of protein.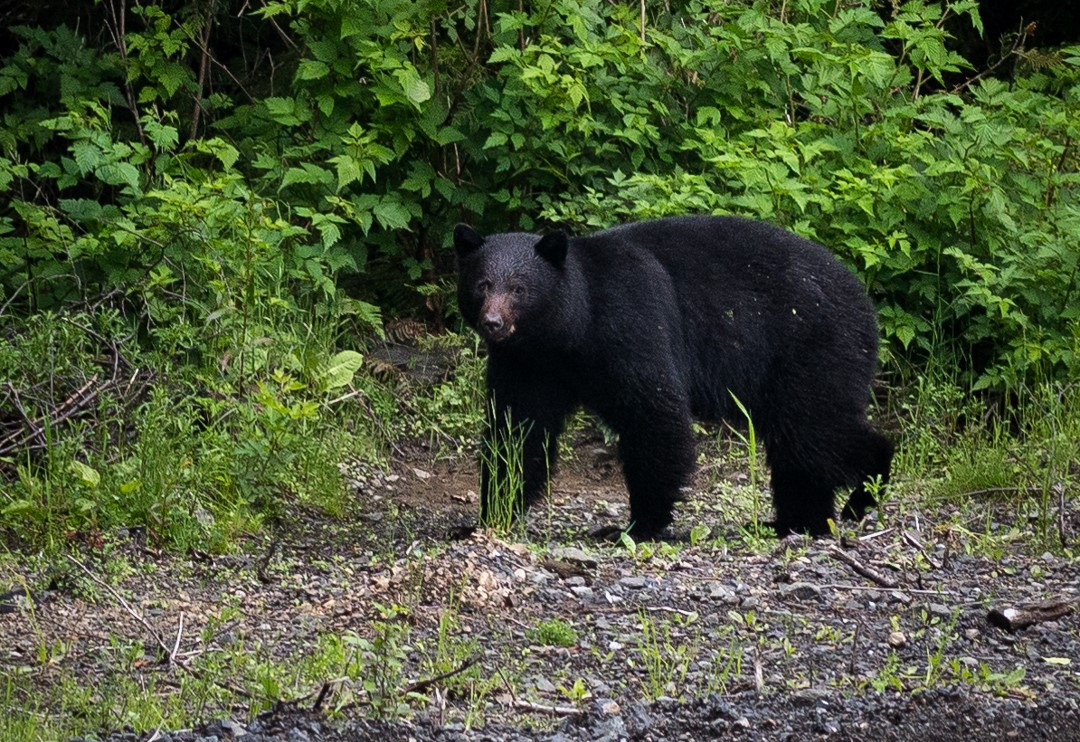 Preparing Bear Meat
---
Some people get squeamish about eating bear meat. One fear is contracting Trichinosis, which is caused by a roundworm that bears tend to ingest from what they eat. Of course, if the meat is handled and cooked properly there is actually no risk of getting Trichinosis. To ensure your meat is safe to eat, it's important to cook it to an internal temperature of 160 degrees Fahrenheit for at least three minutes before eating. Luckily, bear is a very forgiving meat to cook, so even if it's well done, it will still be juicy due to its fat content.

With a quick Google search, you'll realize there are many ways to prepare bear meat, including roasts, chili, meatloaf, jerky, sausages, steaks, and more. So, if you are lucky enough to find some in your freezer, there will be no shortage of meals to cook up.

Lucky for you, we found the perfect recipe to get you started. It's a true game changer for those who've always been skeptical of how to prepare bear meat. This isn't a simple pot roast or stew, either. Instead, we took a classic Shepherd's Pie recipe and gave it a little twist by adding bear meat instead of lamb. So thaw out the bear burger you've got in your freezer and get ready to serve up some Leupold Hunter's Pie.
Ingredients:
---
Meat Mixture:
1 ¼ ground bear meat
1 Tbsp olive oil
½ tsp Salt or to taste
½ tsp pepper or to taste
1 large onion
2-3 cloves garlic minced
½ tsp red pepper flakes or to taste
1 tsp curry powder
2 Tbsp Worcestershire sauce
1 9oz onion soup mix (knorr 55g)*
1 cup beef broth
2 cups frozen veggies ( mix of corn, carrots, peas, green beans)
Mashed Potatoes
6 large potatoes peeled and cut into cubes
4 tbsp butter softened
2/3 cup milk
¼ cup parmesean cheese
¼ cup sharp cheddar
½ tsp salt or to taste
½ tsp pepper or to taste
2 Tbsp chives chopped
1 Tbsp fresh parcel for garnish
Step-By-Step Instructions:
---
Start by boiling potatoes in water for about 15 minutes or until fork tender. While potatoes cook prepare meat mixture.
Heat oil in a large skillet over medium heat. Add ground bear meat to skillet, season with salt and pepper and cook for about 5 minutes or until evenly browned, breaking it up as you go.
Add the chopped onion and garlic cooking for about 3 minutes until the onion softens and becomes translucent. Add the pepper flakes, Curry powder, Worcestershire sauce, Onion soup mix, beef broth and stir. Stir in frozen veggies and cook for a couple minutes. Set aside.
Drain the potatoes and add to a large bowl. Add in butter and mash until smooth. Add milk, cheese, salt, pepper, and chives. Mash until smooth.
Keep meat mixture in skillet or transfer to baking dish. Spread mashed potatoes over top and smooth with a spoon (You can take a fork and rough it up a bit).
Bake for 40 minutes @ 350 degrees until golden brown on top. Garnish with more parsley and pepper. Serve warm.
*If you don't have onion soup mix you can make it yourself- Combine 3Tbsp minced onion flakes, 2Tbsp beef bouillon powder, 1/2 tsp onion powder, 1/4 tsp parsley flakes, 1/8tsp ground celery seeds, 1/2tsp sweet paprika, salt and pepper to taste.
* Add 4 sprigs of thyme leaves stems removed for a little extra flavor if you wish.