---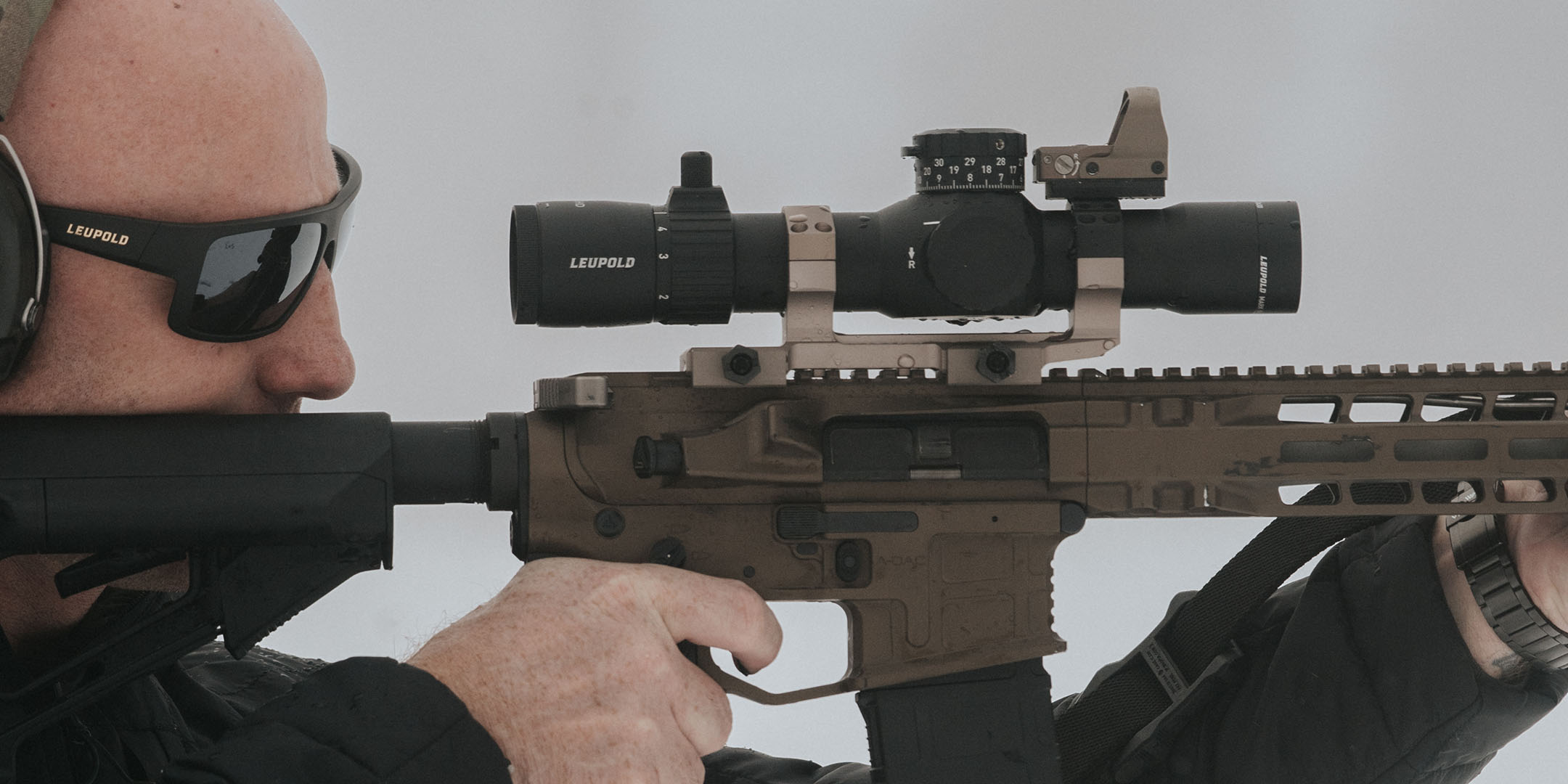 BRIDGE THE GAP BETWEEN HIGH AND LOW POWER
Reign over hallways and hillsides with the all-new Mark 5HD 2-10 riflescope. This welcome addition to the Mark 5HD family bridges the gap between low-power variable optics (LPVOs) and high-power long-range scopes, propelling the transformation of compact rifles into versatile mid-range platforms. Whether you're tasked with navigating tight spaces or engaging targets at extended distances, the Mark 5HD 2-10, coupled with an SBR, will award you the coveted attribute of adaptability.
ELIMINATES ACCIDENTAL DIAL MOVEMENT
with the push-button ZeroLock® system.
MAXIMIZES VERSATILITY
with a 2-10x magnification range.
EXTENDS BATTERY LIFE
with Motion Sensor Technology (MST™).
ALLOWS FOR QUICK MAGNIFICATION CHANGES
with a removable throw lever.
SUPERIOR RUGGEDNESS
is verified through Leupold's Punisher testing process.
QUICKLY BRINGS THE RETICLE INTO FOCUS
with the fast-focus eyepiece.
---
"I run my optics hard in every imaginable scenario. Leupold's Mark 5HD is not only super lightweight and durable, but its refined adjustment features, functional reticle options, and ergonomic profile make it the ideal 'tactical optic.'"
BUCK DOYLE, MASTER SGT. (RET.) - MARINE CORP.
---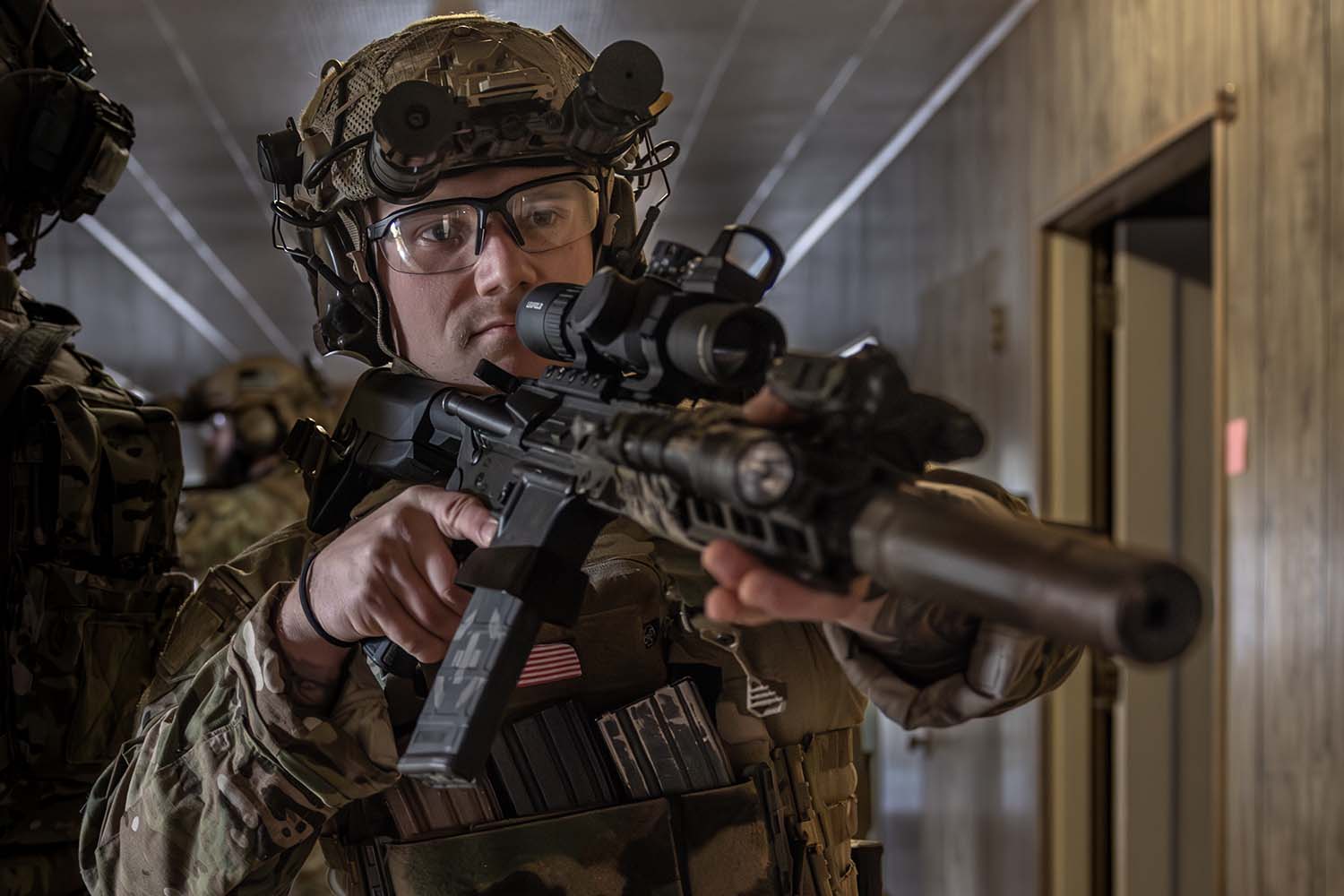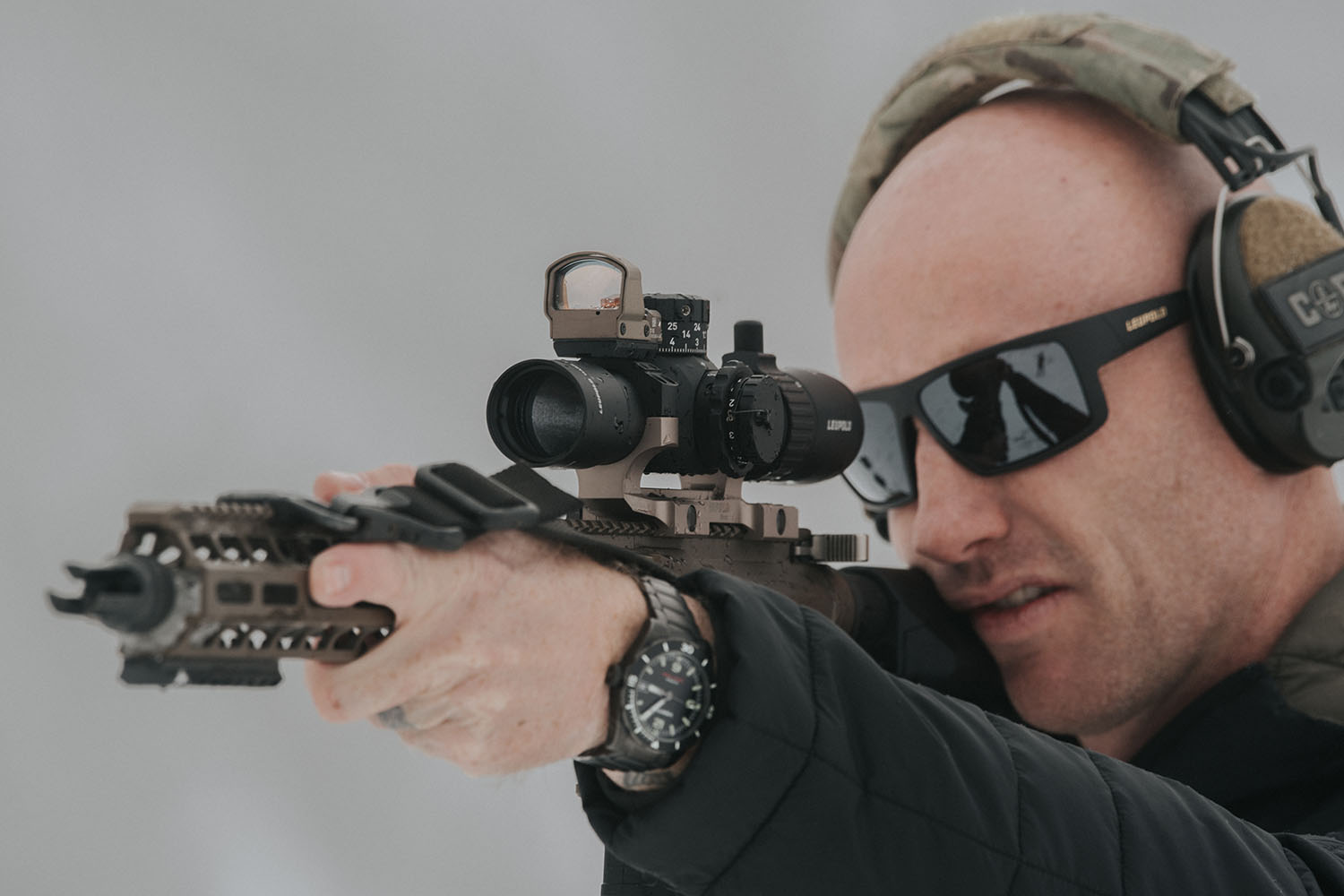 DESIGNED FOR SPEED AND CONTROL
---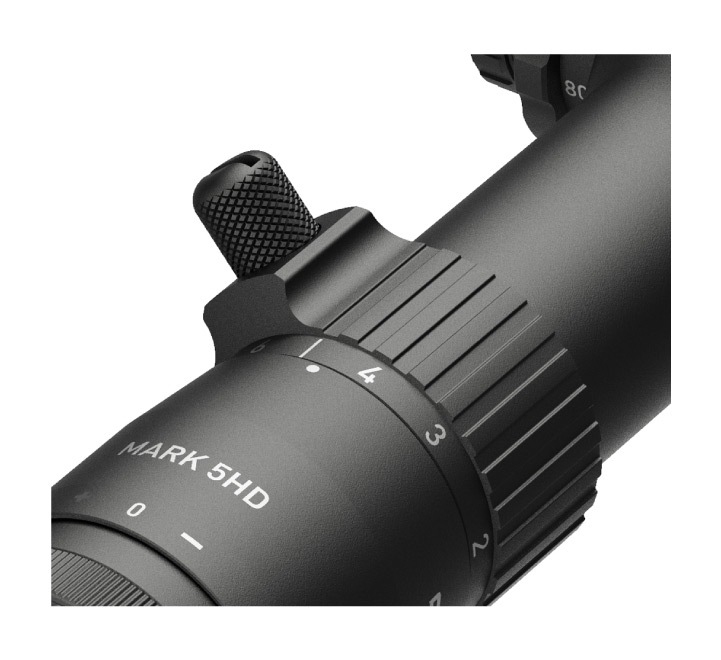 This 2-10 is made for upping the tempo of combat. We understand that in the field, every second counts. That's why we designed this scope with a power-selector ring featuring a removable throw lever. This allows you to make quick adjustments with a simple flick of your wrist. Just turn the ring to your desired magnification setting, then pull the trigger to send lead downrange.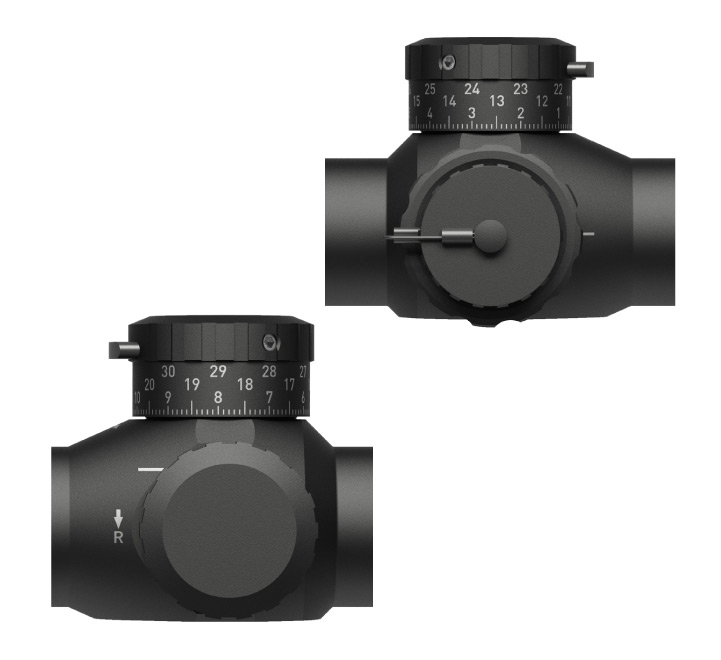 It's not enough to be fast, though. You've got to be accurate, too. And with the Mark 5HD's proud turrets, you can run and gun with heightened precision. This scope's tactile windage adjustments and side-focus adjustments are easy to operate even with gloved hands. The large numbers on the dials are visible in low light, and the illumination dial seamlessly integrates into the side focus. Not a single element is out of place on this high-speed optic.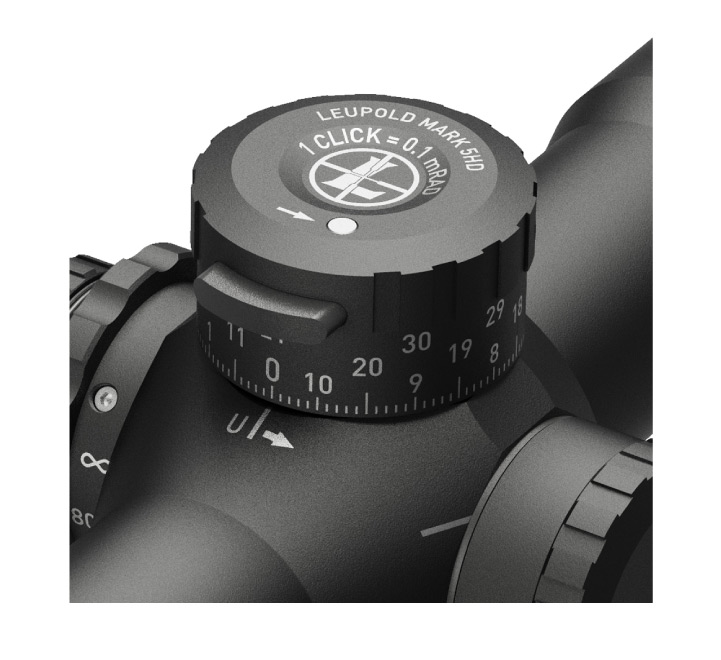 The elevation adjustments follow suit. An M5C3 ZeroLock dial sits atop one model of the 2-10, while an M1C3 ZeroLock dial rides on the other. These dials not only allow for an accurate return to zero but also prevent inadvertent modifications and provide three full revolutions of travel. If that sounds like a lot of revolutions, that's because it is. The M5C3 option does 30 Mils of elevation change in 0.1-Mil clicks, and the M1C3 version offers an equivalent range of adjustment in MOA. Both will stay dialed through any maneuver you make.
GATHER CLEAR INTEL AT A GLANCE
---
Soldiers fulfilling overwatch roles, multi-gun competitors, and LEOs can all benefit from the Mark 5HD 2-10 riflescope. Its visual prowess is compliments of our Professional-Grade optical system, which offers exceptional light transmission, sets the standard for glare reduction, and delivers astonishing clarity and resolution. Look through its glass, and you'll get an eyeful of vivid colors and sharp details. Although this scope especially thrives in combat applications, its versatile feature set makes it equally effective on sporting rifles. So if you're a shooter venturing into big-game hunting, the 2-10 can pull double duty. Mount it to an old ought-six before opening day, then give it to a gas gun when your freezer gets filled.
Concerned about battery life? Don't be. Every Leupold riflescope with a light-up reticle includes our Motion Sensor Technology (MST). After five minutes of inactivity, these scopes shut off their illumination to conserve power.
The Mark 5HD 2-10 is available in three reticle options: the PR1-MOA, TMR (MK), TMR (MK) Illuminated. The PR1-MOA reticle has a gentle learning curve, making it ideal for anyone new to measuring in Minute of Angle. But if you'd rather range in Mils, the TMR (MK) reticle—a long-time favorite among military members—is hard to beat.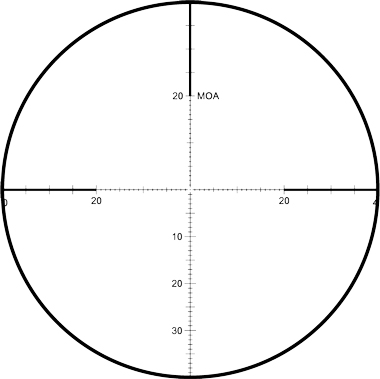 The PR1-MOA reticle was created with the help of elite hunters and shooters. It uses an MOA-style grid that provides multiple aiming points laid out in 1-MOA increments.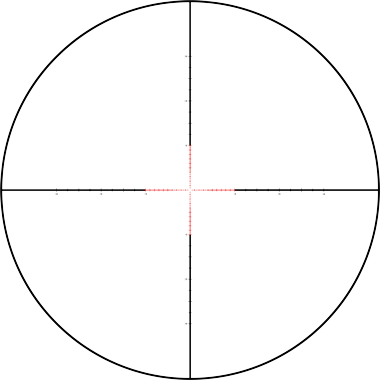 The TMR (MK) Illuminated reticle (also available in non-illuminated) is an evolution of our Mil-Dot reticle. Instead of using dots, it features hash marks, allowing for precise range estimations and holdovers.
BUILT FOR A LIFETIME, GUARANTEED
---
When you invest in a Leupold riflescope such as the Mark 5HD 2-10x30mm, you're not getting a one-mission optic; you're gaining a lifelong asset. The original Mark 5HD's unwavering resilience and reliability have earned it the trust of countless experts in the field, and we're sure this model will do the same. In fact, if it ever fails, we will repair or replace it for free, without any questions asked. No warranty card is required, and there's no time limit. Simply reach out to our customer service team, and they'll take care of the rest.
SHOP MARK 5HD 2-10 MODELS
---