---
Shed hunting is a fun spring time hobby that cures cabin fever and continues the year-round pursuit of hunting. The knowledge and wisdom I've gained through hunting for sheds has made me a better outdoorsman, hunter, and has helped me harvest some of my most prized game animals.
From getting in shape and learning more about the wild animals we hunt, to learning new areas and picking antlers off bulls we never knew existed, the benefits of shed hunting are great. Some days will be grueling, but after fifteen years and thousands of hours combing through different terrain, I've learned a thing or two when it comes to finding more sheds, specifically elk. While elk live in many different environments, you'll find that the following tips apply to just about anywhere. And when shed season is over, the pile of antlers in your living room will be a memento you can look back on forever.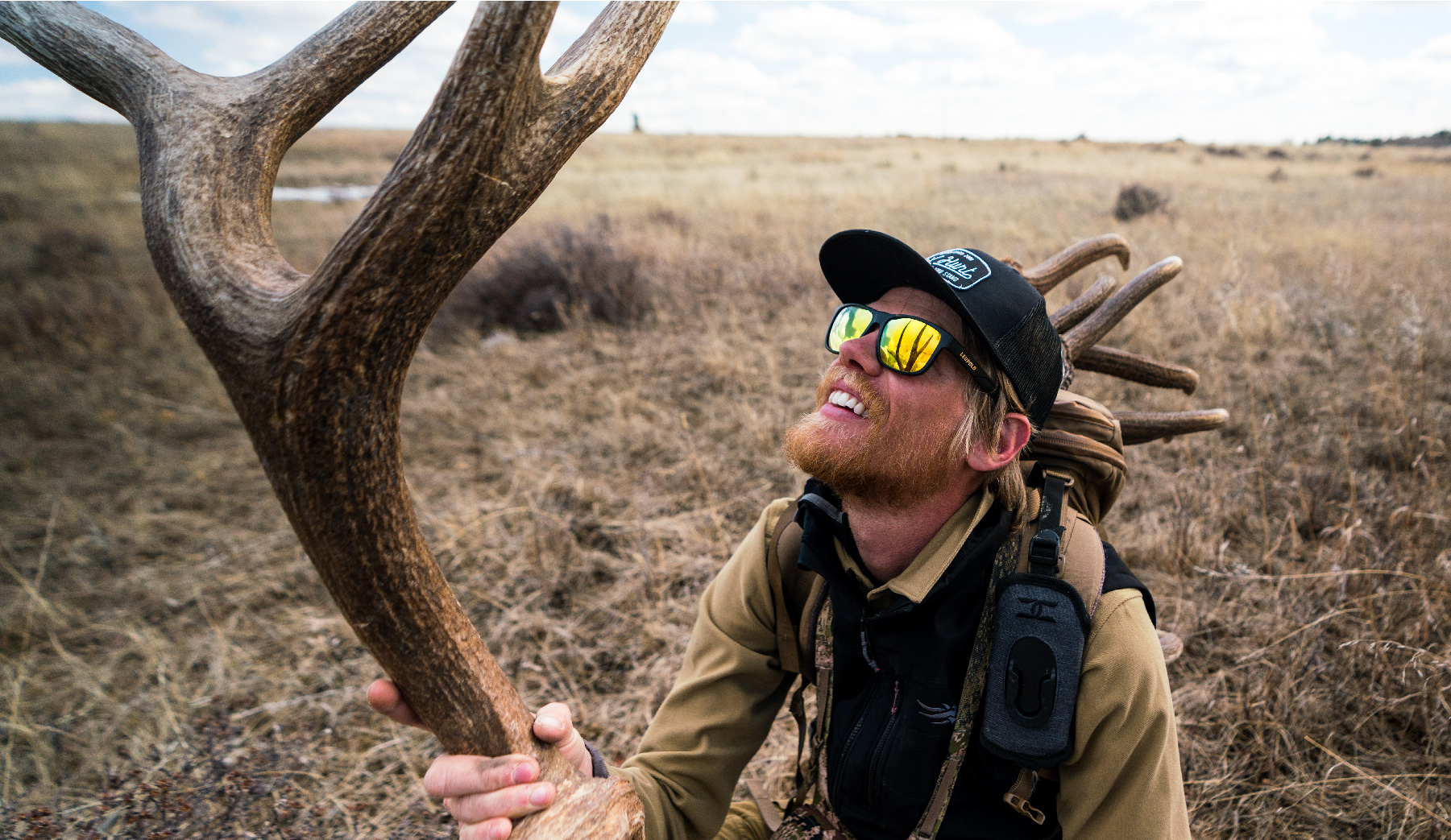 Tip 1: Find Their Winter Range
---
Instead of wandering the woods in search of that elusive ivory tip, you should first find the areas where bull elk spend time in winter and spring. The most effective way to find these areas is to scout during the winter months. After the rut, bulls will group together in bachelor herds and migrate to their winter range. This move could be 2 miles or 100 depending on the area. Often, these bachelor herds can be found feeding on southern facing, wind-swept slopes and at elevations high above most predators. The silver lining? Many of these areas are occasionally visible from a road, making a good pair of 15x56 binoculars or a spotting scope key.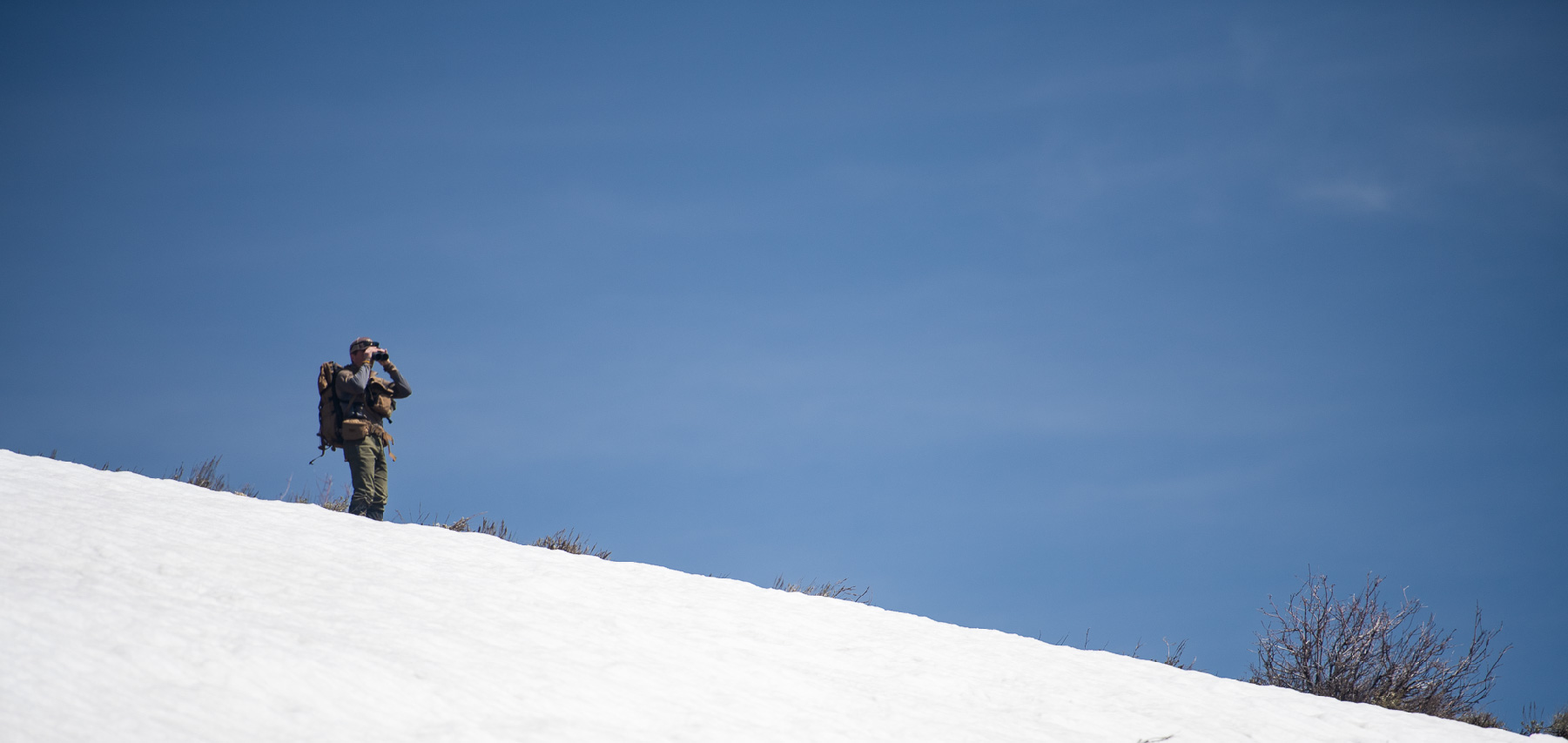 Tip 2: Cow Sign Is A Bad Sign
---
While scouting in the winter or shed hunting in the spring, if you come across cow elk or their sign, you're in the wrong spot. Move to a higher elevation and focus on searching more secluded areas to find where the bulls are. Cow elk often spend winters in valley bottoms and foothills, while bulls often winter in much higher elevations, far above the reaches of predators and often in deep snow. If you're not sure if the elk sign you're seeing is bull or cow, then look around for fresh rubs on trees. Bulls rub their antlers on trees all winter, so it's a good sign you're in the right place.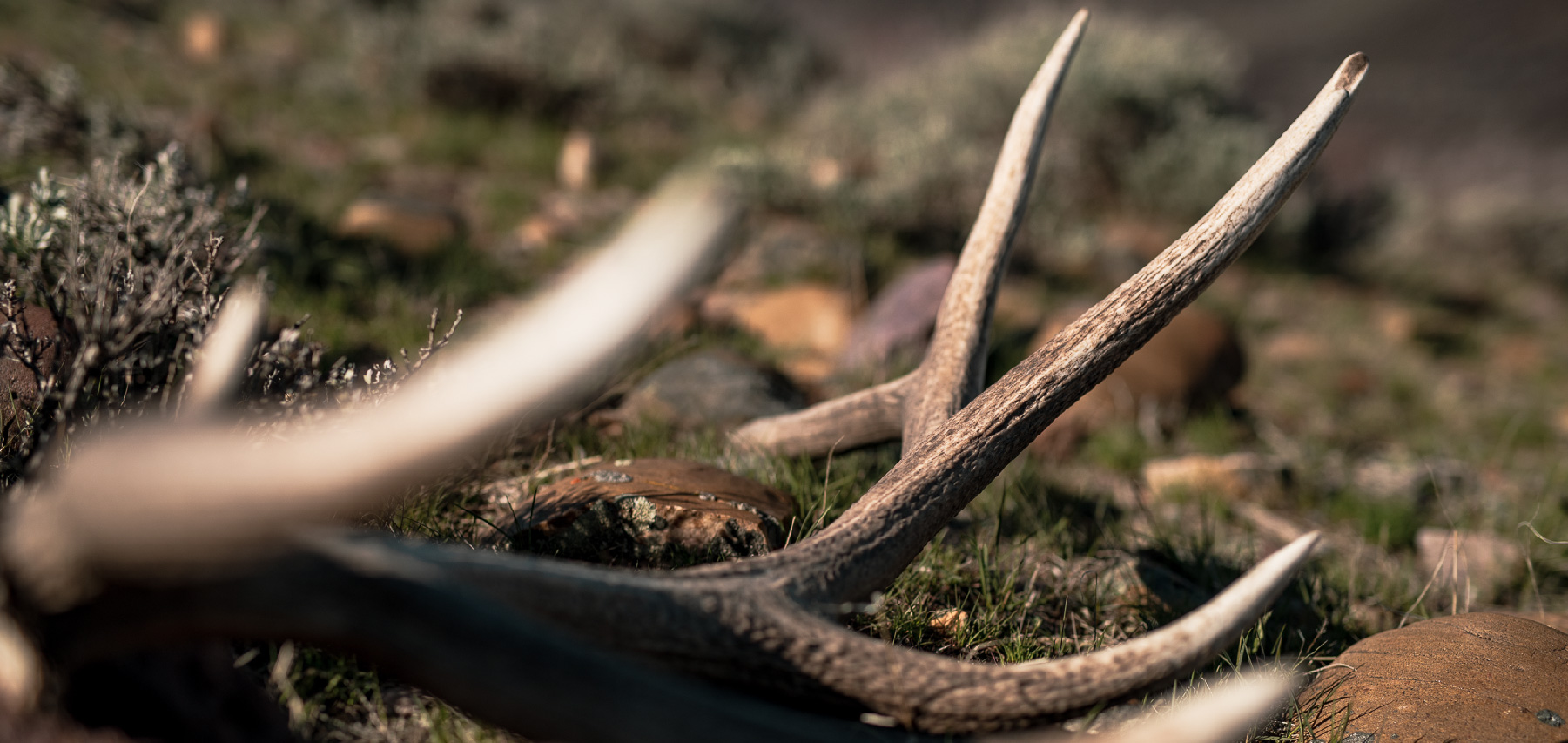 Tip 3: Hike More To Find More
---
There's a direct correlation between miles hiked and sheds found. When I started shed hunting my sheds-found to miles-hiked ratio was about 1:10. So if you're in an area that you know has bulls but you're not finding sheds, just keep hiking. Better yet, if you're in an area where you can glass some open faces, let your eyes do the walking for you with a good pair of binoculars. A typical day of shed hunting for me starts at sunrise and I hike until I run out of daylight, often putting in over fifteen miles each day. After years of accumulating shed hunting experience and by applying the previous two tips, my ratio has improved to 1:5.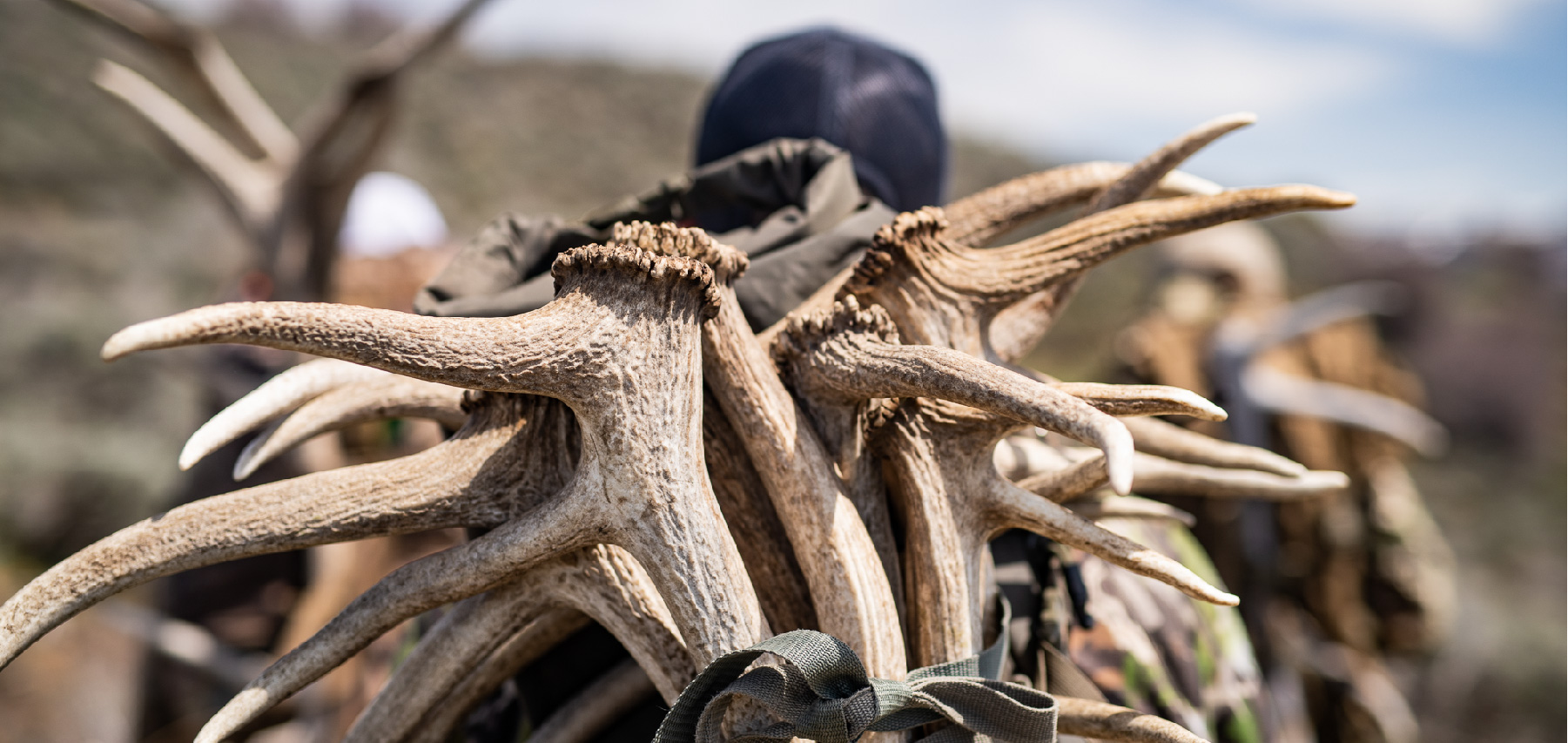 Related Blog Posts
---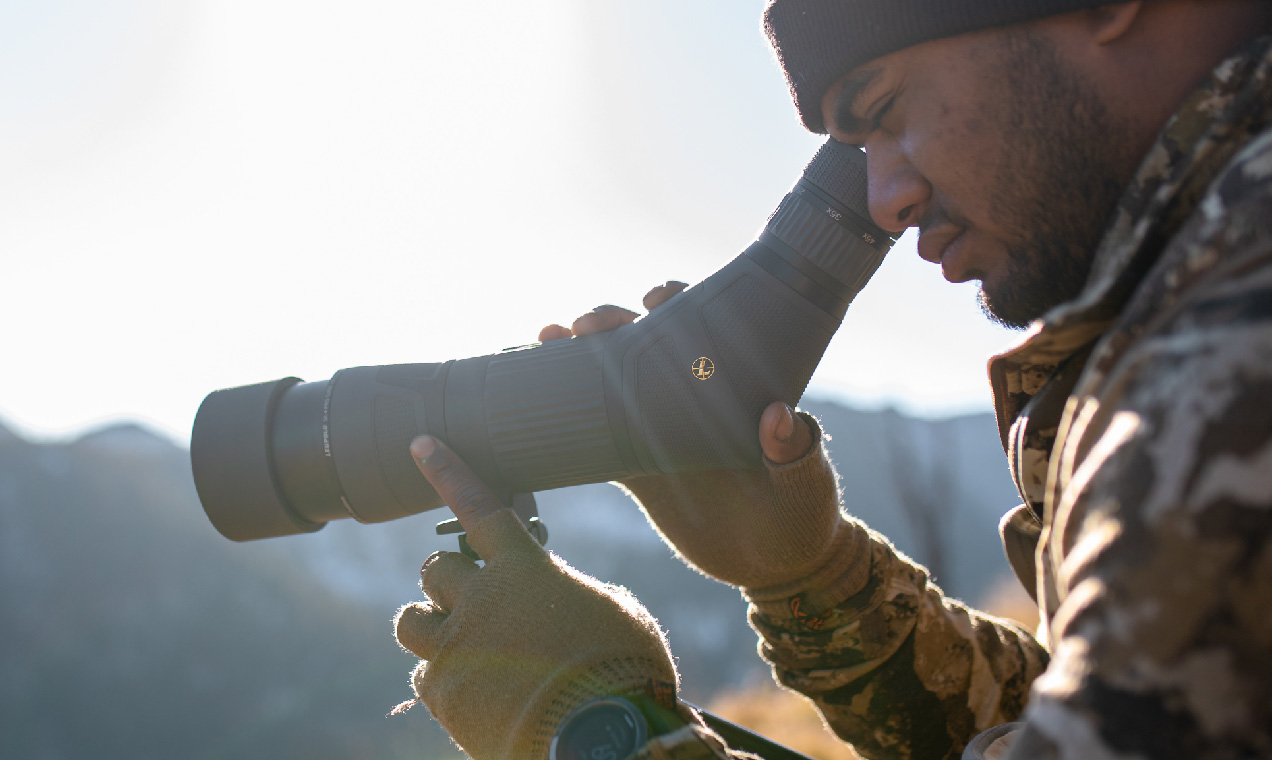 We've compared the key features and benefits of our different models in order to shed light on the details that matter most when it comes to choosing the right spotting scope for your shooting or hunting needs.
Ever dreamed of putting together your own Montana archery antelope hunt? "Anyone's Hunt: Montana Archery Antelope" shows you how to do it!